Smart Search enables you to quickly view the "Snapshot" of any property nationwide. A Smart Search Property Snapshot provides several layers of research & data relating to a property all in one place.
Property Snapshots incorporate the following tools:
Read more about Property Snapshots and the tools associated with them below:
Property Snapshots
A Property Snapshot is a feature that allows you to quickly view details about any property nationwide. A "Snapshot" provides information regarding the property owner, the mortgage, comps, assessor information, tax information, and sales history.
See below for several ways to open a Snapshot:
Option 1: Search a property address in the Smart Search Bar.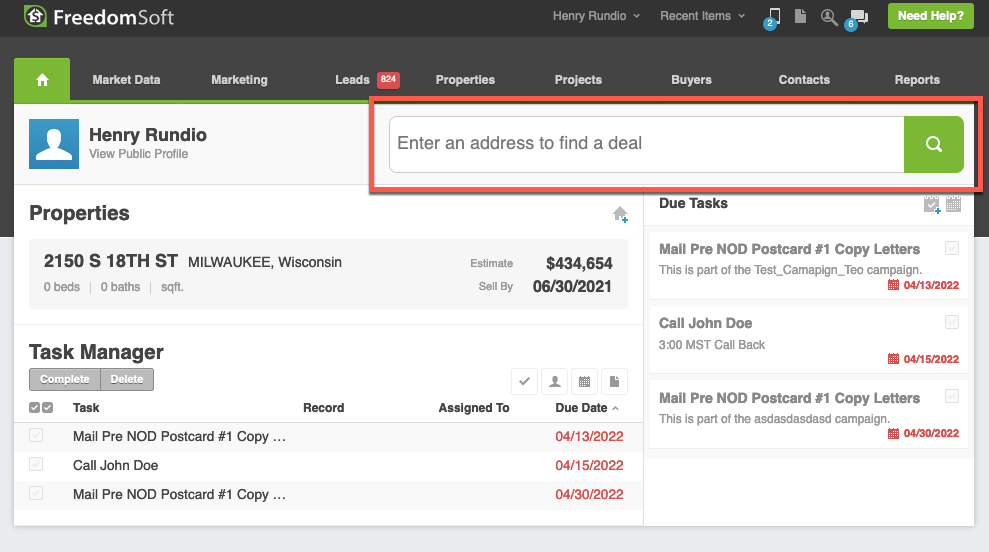 Option 2: Click the "View Snapshot" button on any record already inside of FreedomSoft.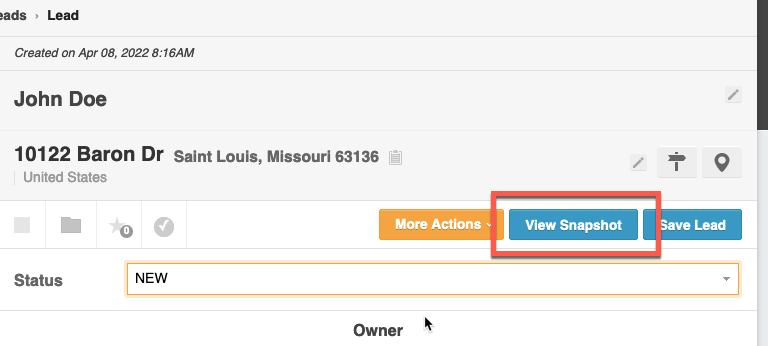 Option 3: Click the Snapshot pop-out icon when inside the

Comps Tool

.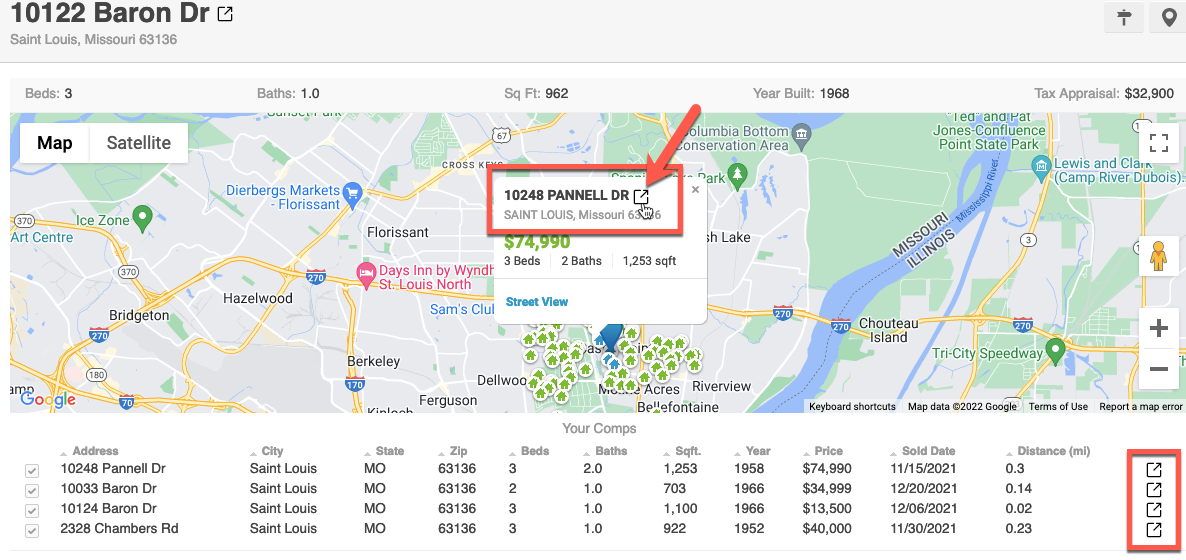 Property & Ownership Information
The first information that you see after opening a Snapshot is property and ownership information, including icons that represent the property's property type and owner type. You can find more details on these icons HERE.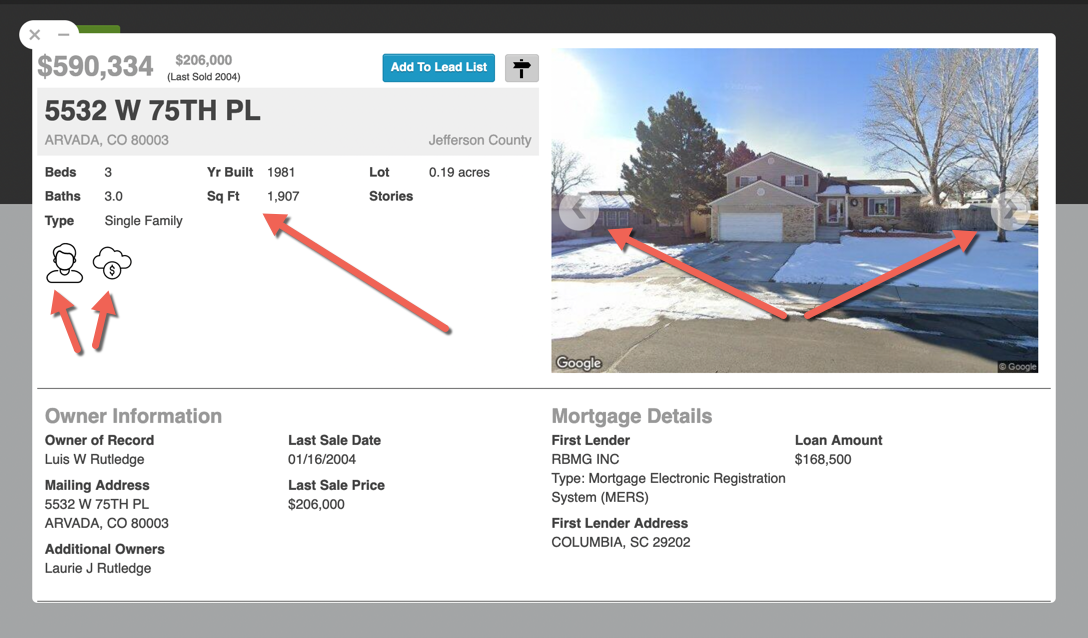 Dig Tool
Scroll down to find the Dig Tool. In this section, FreedomSoft will "Dig" up potential opportunities for you that match similar criteria to the Property Snapshot that you are viewing. Click HERE to learn more about the Dig Tool, as well as how to add these properties to your Opportunities List.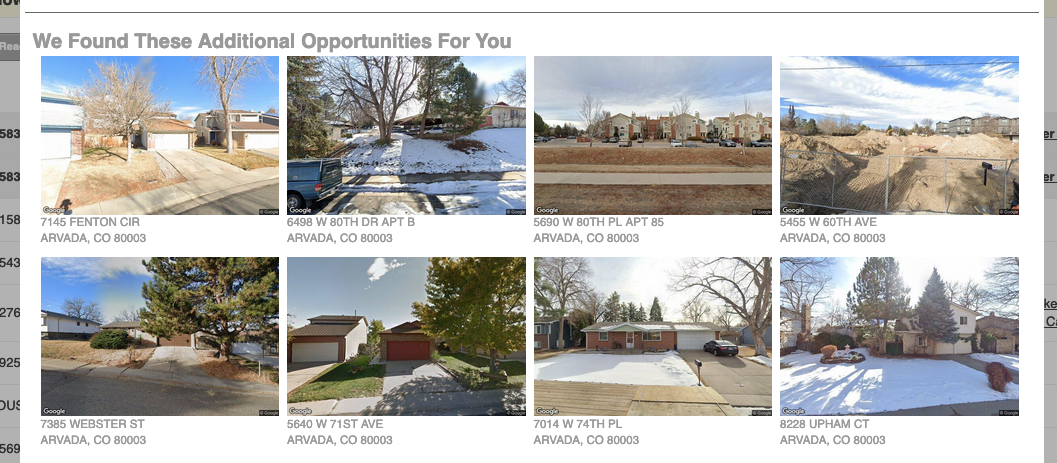 Sales and Rental Comps Tools
Scroll past the Dig Tool to view Sales & Rental comps. Simply select the most relevant comps and FreedomSoft will automatically calculate the estimated ARV or the Average Rent. From here, you can also open the Snapshots of other comparable properties.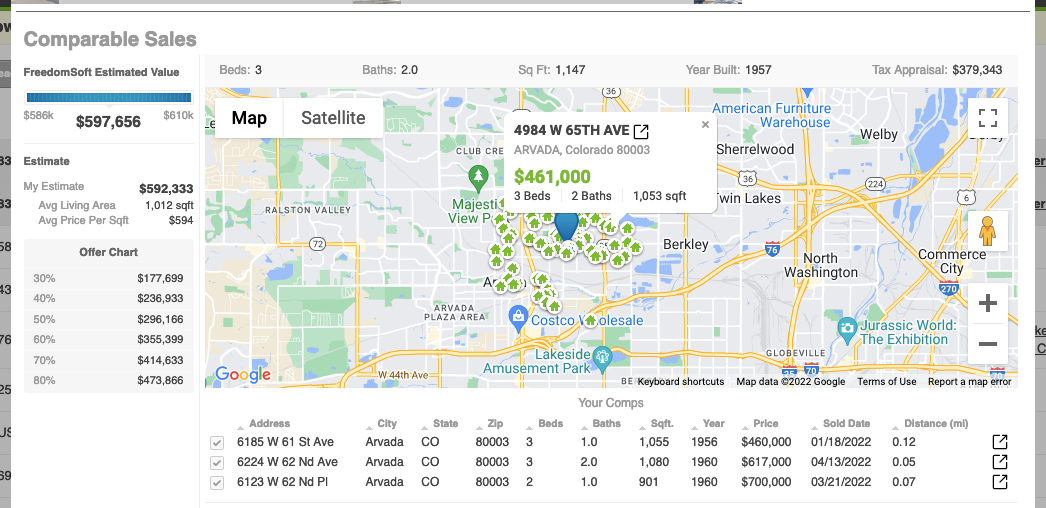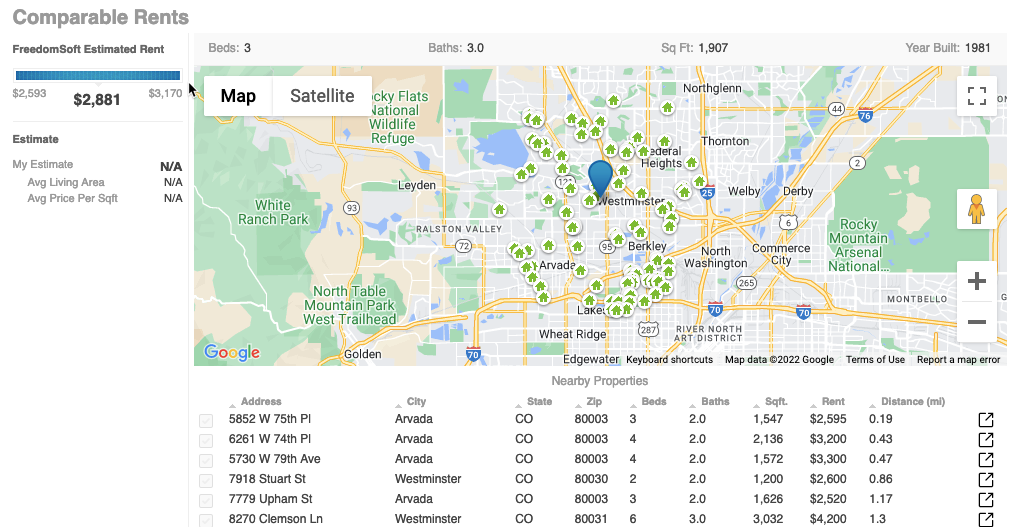 Portfolio Tool
Below Comps, you'll find the Portfolio Tool. This shows other properties—either locally or across the country—that have the same owner as the property you are viewing. Here you can also open the Snapshot(s) of the owner's other properties.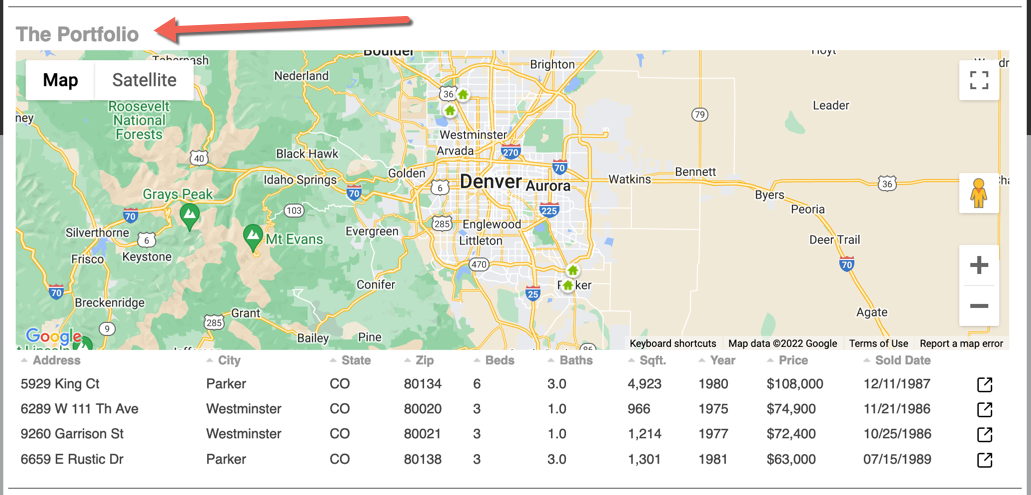 Assessor & Tax Information
Below the Portfolio section, you'll find the Assessor & Tax Information section. This information comes directly from the county records where the property resides.
Sales History
Last, you will find the Sales History. Here you can see the past owners of the subject property that you are viewing.