Inside of Smart Search, FreedomSoft's Dig Tool will intuitively dig up potential opportunities based on the subject property you are searching. Without even thinking, you will see 8 additional opportunities per snapshot you are viewing. Once you find the property or additional opportunities you like, simply add them to your opportunities list and FreedomSoft will bring that record into your Pipeline. The potential here is never ending!
Adding to your Opportunities List
After finding the property you are interested in pursuing inside of Smart Search you can easily download the record in a stock list we create for you call "My Opportunities List". Instead of having to find this prospect through lead finder, you can now quickly add it into your pipeline by clicking the "Add to List" button.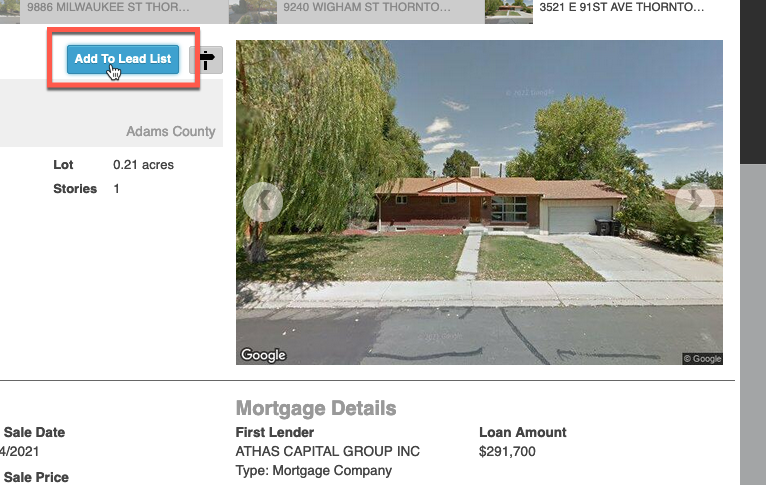 Once you have added all your snapshots to the list, navigate to your Pipeline and you will see a new list created with all your new prospects pre populated.