Running rental comps can be a critical piece for investors when buying and selling deals. Especially for anyone looking to wholesale or buy and hold. FreedomSoft gives you the ability to find average rents on all of your deals right from within the software.
Running a Comparable Rent on a Record or Property:
After adding prospects to a List from Lead Finder or searching for prospects from Smart Search, you will now have access to look for comparable sales with FreedomSoft. There are 3 ways you get to rental comps.
1) Select "Rental Comps" from the Tools tab on the home screen. From there, search any property nationwide.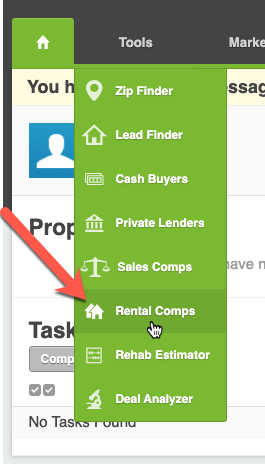 2) Select the prospect you want comps for, then select "Comparable Rents" in the left pane.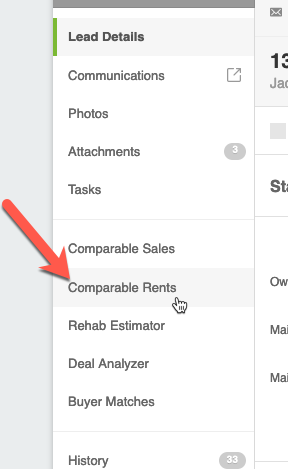 3) When you are viewing a property snapshot, the rental comps will run right below the Sales Comp Tool.