FreedomSoft's built-in Document Generator allows you to generate a document in just a few clicks. Y Simply set up your Document Templates, then you are ready to generate a document by following the steps below. (If you want to generate a document without adding it as a template to your account, follow the steps in this article.)
How to Generate a Document to Send to a Lead:
1) If you know the recipient of the document you wish to send, go to their lead record in FreedomSoft, click the orange "More Actions" button, then click "Generate Document."
Note: We suggest that you follow this method for generating a document because it enables FreedomSoft to use the information from the recipient's lead record to populate the merge fields on the

Document Template

.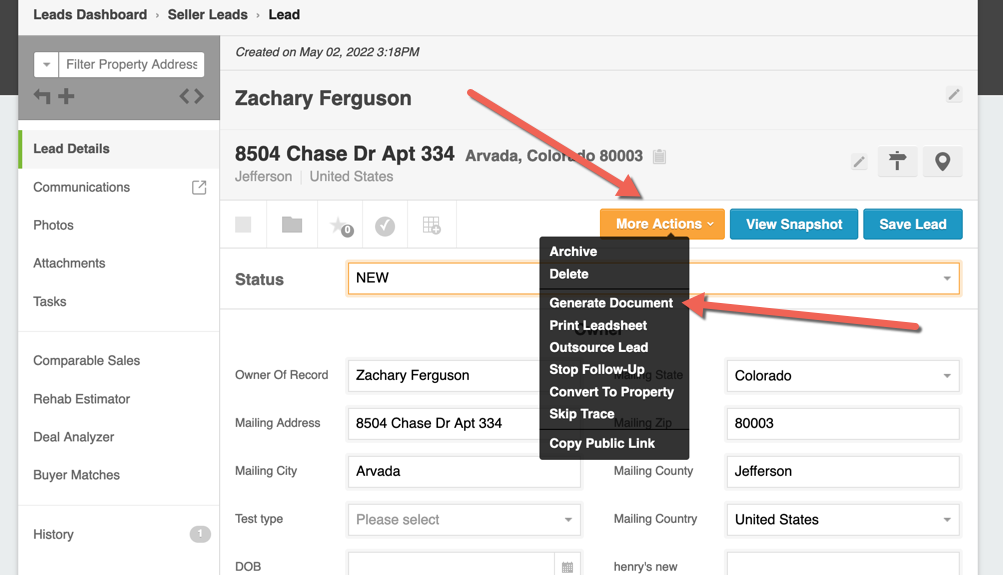 2) Choose the "Custom Template" or "System Template" you wish to send, then click the next arrow icon.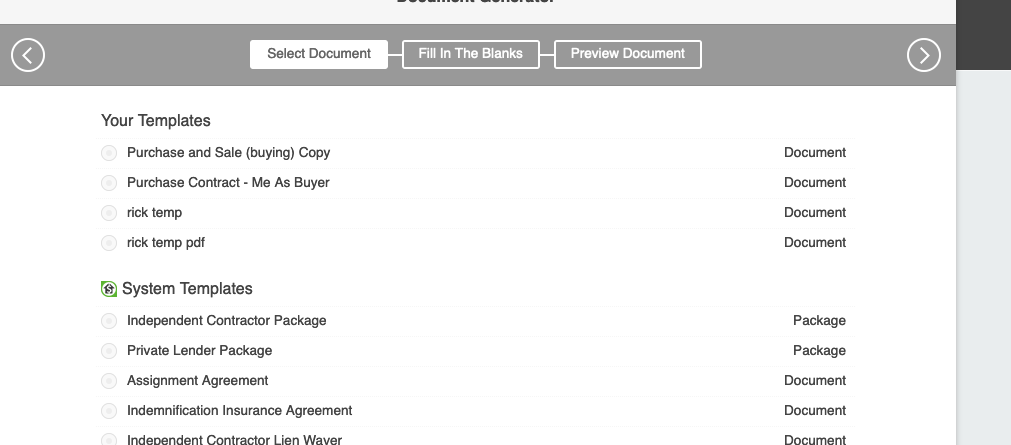 3) The next page shows which fields FreedomSoft was able to automatically map to the document (this is directly related to the merge fields on the template).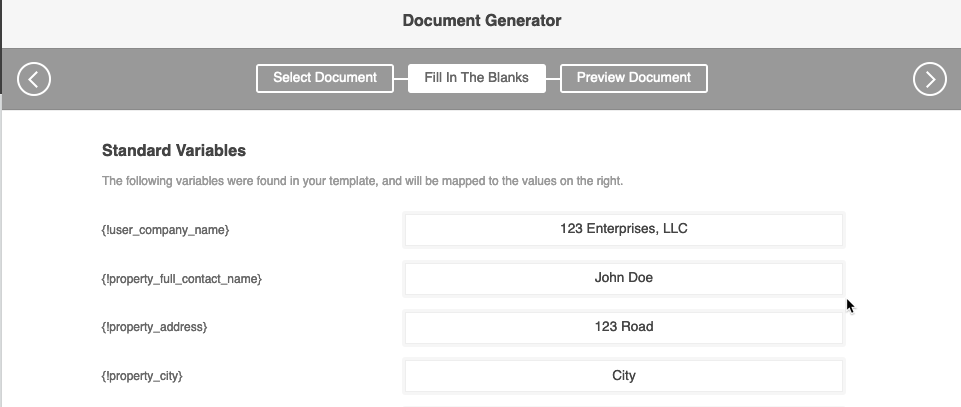 4) Preview and then select the "Complete" button in the right-hand corner if everything appears correct.
5) The next screen allows you to "View", "Email", "Fax", "Sign", or "Delete" the document. If the document requires a signature, click the "Sign" button to use our Digital Signing feature.
6) Track the progress of any documents "Out for Signature" by returning to the documents icon in the upper right-hand corner of the home screen.