Direct Mail Templates provide a base for automatically generating letters, postcards, and other forms of mail for you. You can use one of our standard templates or create your own. Whether you are sending the mail yourself or using FreedomSoft's premium mailing campaigns, using a template will help optimize your marketing while also saving you time.
Add or Edit a Direct Mail Template:
1) Hover over your name in the top right of any screen.

2) Click "Settings"
3) Select "Templates" in the left pane. From this screen you will be able to click "Direct Mail Templates".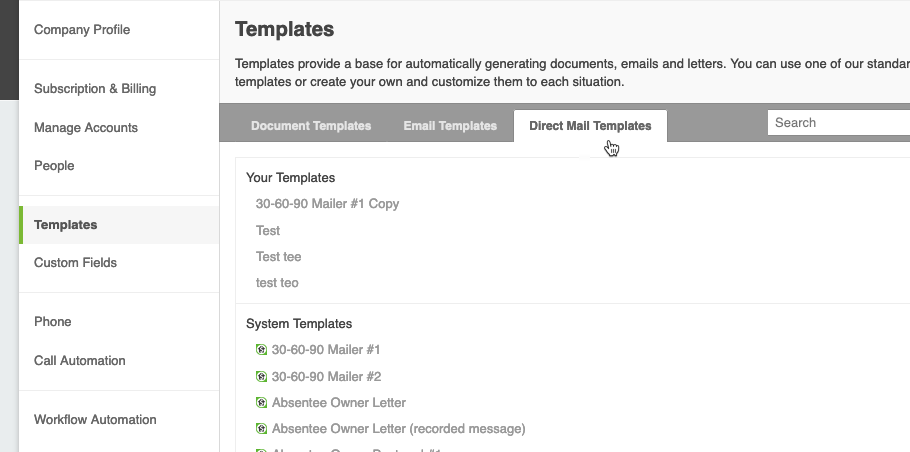 4) You will now see two sections, "Your Templates" and "System Templates". To upload a new template of your own, click the plus icon. To edit an existing template or system template, click the pencil edit icon.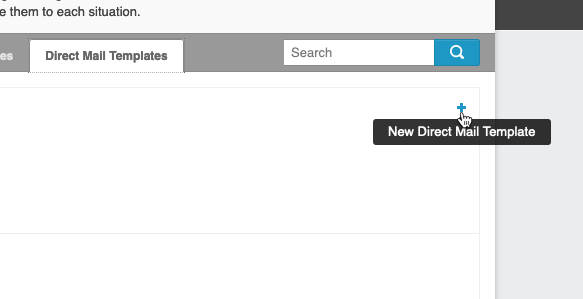 5) Use the editor to customize your mail template to your liking. To leverage information already stored inside of FreedomSoft, use the Merge Fields section of the editor.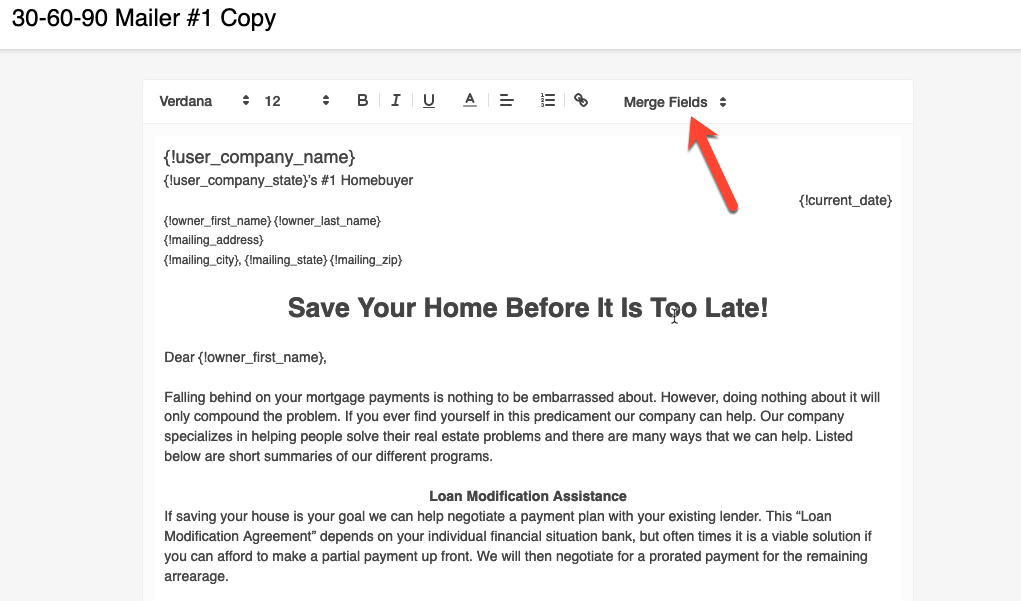 Using a Direct Mail Template:
1) When setting up a direct mail campaign, the first section allows you to choose from customized templates or system templates.