In FreedomSoft, you can send an email to a single recipient, or you can send an Email Broadcast to a list of leads. In either case, email templates can help optimize your marketing and your time.
You can use one of our standard templates or create your own.
Add or Edit an Email Template:
1) Hover over your name in the top right of any screen.

2) Click "Settings."
3) Select "Templates" in the left pane. From this screen, click "Email Templates."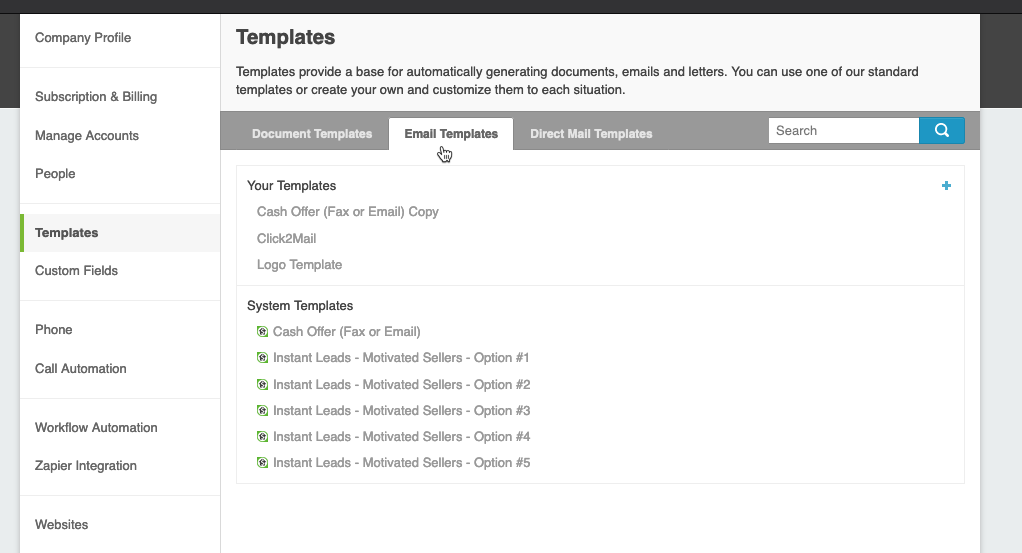 4) You will now see two sections: "Your Templates" and "System Templates."
To upload a new template of your own, click the plus icon.

To edit an existing template, click the pencil edit icon.
5) Once you click the pencil icon, you can customize the email template using the editor.
Using Email Templates:
To use a template when emailing a single record, navigate to the record in FreedomSoft. Select the contact's email address, then click the "Insert Template" icon to select a template.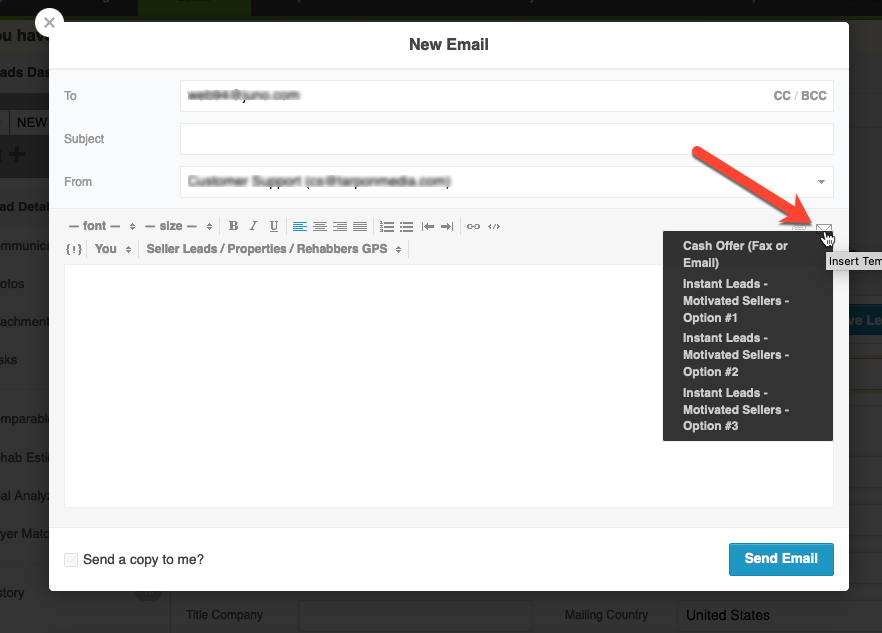 To use a template when sending an Email Broadcast, click the "Insert Template" icon on the "Compose Broadcast" page.