Have a list of buyers that you want to send the same email? FreedomSoft allows you to send emails to a group of recipients using our Broadcast feature.
Sending an Email Broadcast:
1) There are 2 ways to start a Broadcast.
Option 1: Select "Email Broadcasts" under the Marketing Tab to start from scratch.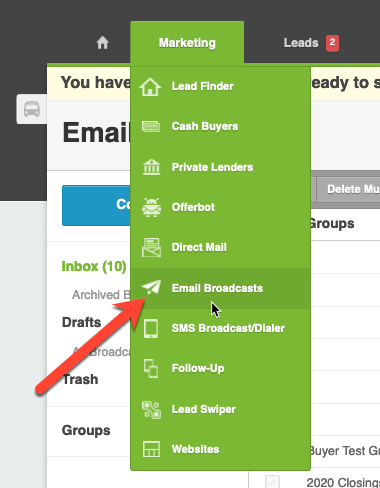 Option 2: If you know the Records that need to receive your email, "Check" them on your List or Campaign then Select "New Email Broadcast" under the Orange "More Actions" Tab.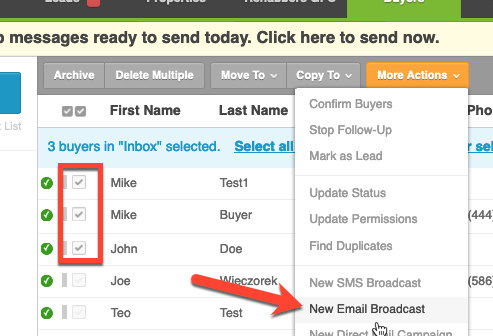 2) Select "Compose".
From here you can also view past broadcasts that have went out.

3) Compose your Broadcast.
Select your recipients in the "To" field. If you have already selected your "Records" from a List or Campaign, your recipients will already be here.
Select your "From" email address.
Select the "Insert Template" button to autofill in an Email Template.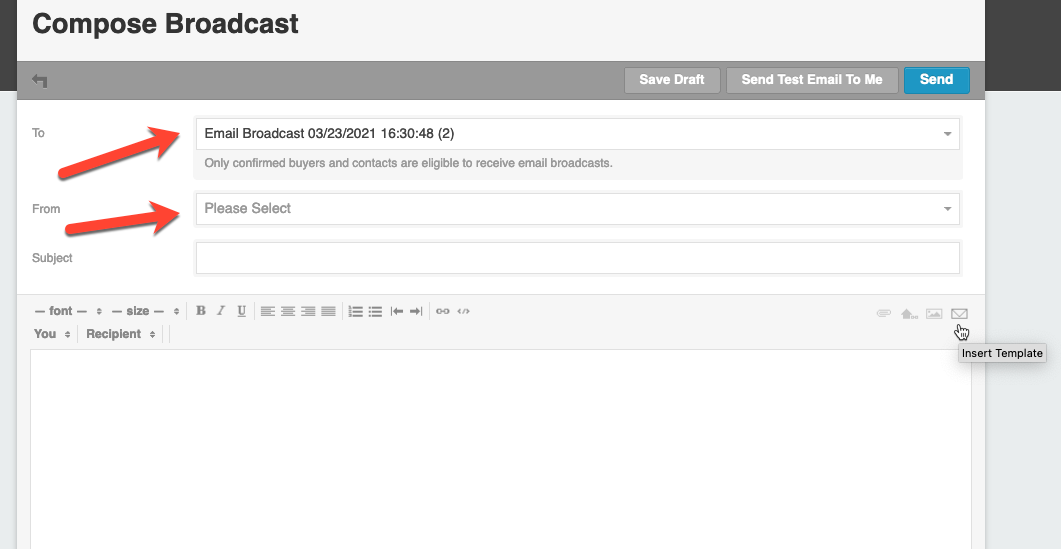 4) Select "Send" when you are ready.