FreedomSoft has an internal phone system capable of handling all of your inbound/outbound communication, SMS messaging, lead capture, and lead distribution needs.
Whether you are working the business solo or have a team of 10+ members, FreedomSoft's phone system can seamlessly handle whatever tasks you require of it to do.
Setting up your phone system:
1) Hover over your name in the top, middle section of any screen when logged in.

2) Click "Settings"
3) Select "Phone" in the left pane.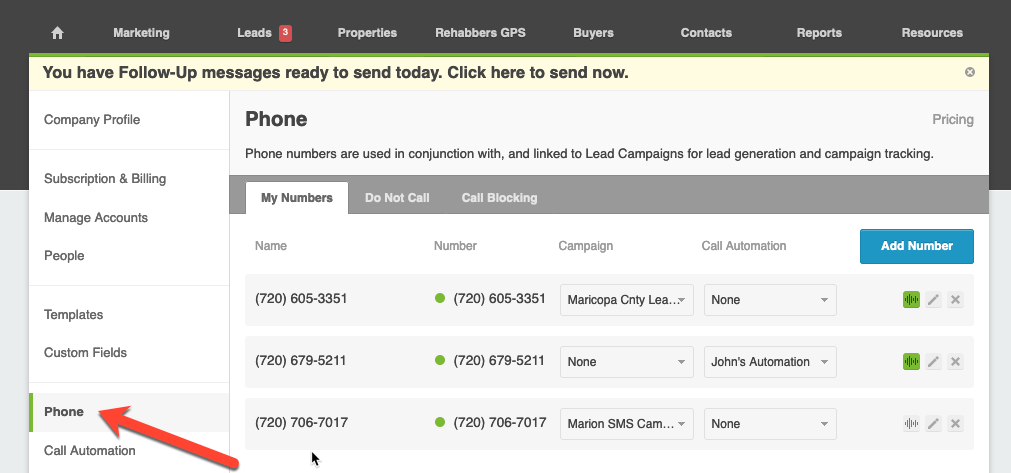 4) To Call and Text out of FreedomSoft, you will need a number.
Select "Add Number" to search for a number to purchase.

Select "Pricing" to view Local and Toll Free Setup Prices.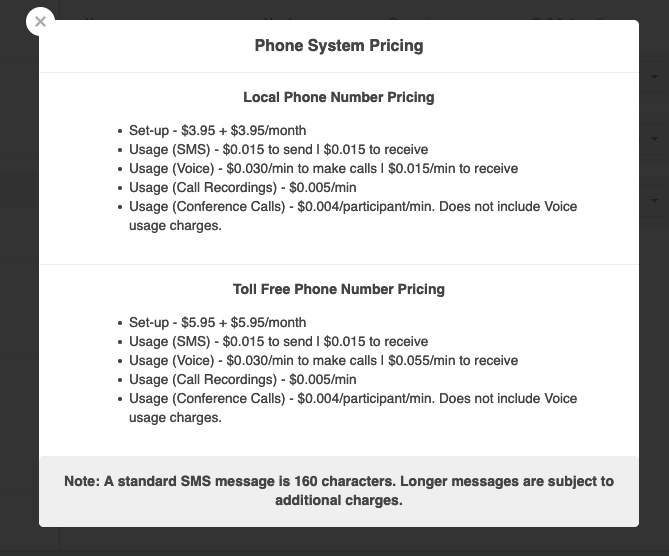 To Port a current number into FreedomSoft follow these directions: HERE!
5) After finding a number, click "Buy This Number".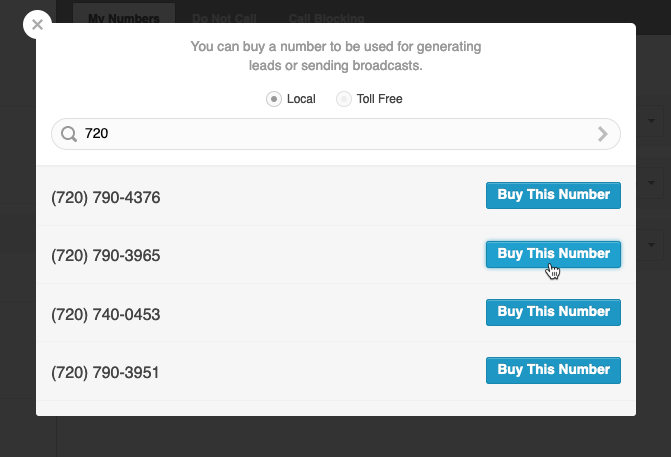 6) You are now able to finish the setup on the number.

You can assign the number to a Campaign.
You can assign Call Automation to the number.
Select the "sound wave" icon to toggle on Call Recording.
Select the "pencil" icon to edit the settings of the number.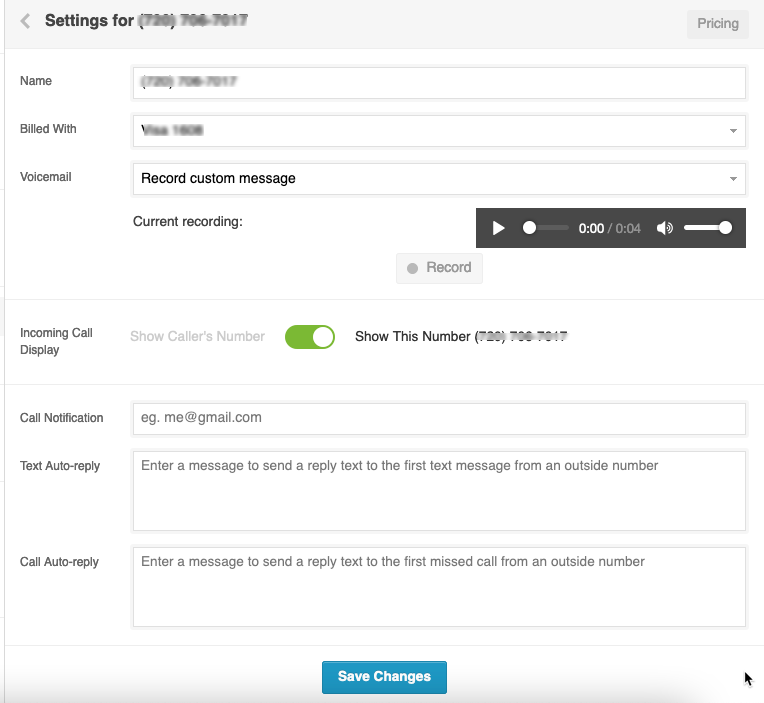 Watch the video below where Rob shows you how to get started with the internal phone system inside FreedomSoft.