Document Templates provide a base for automatically generating any form of document for you. You can use one of our standard templates or use your own documents. Using a Document Template will help optimize your document generation while also saving you time.
Add or Edit a Document Template:
1) Hover over your name in the top right of any screen.

2) Click "Settings"
3) Select "Templates" in the left pane. From this screen you will be able to click "Document Templates".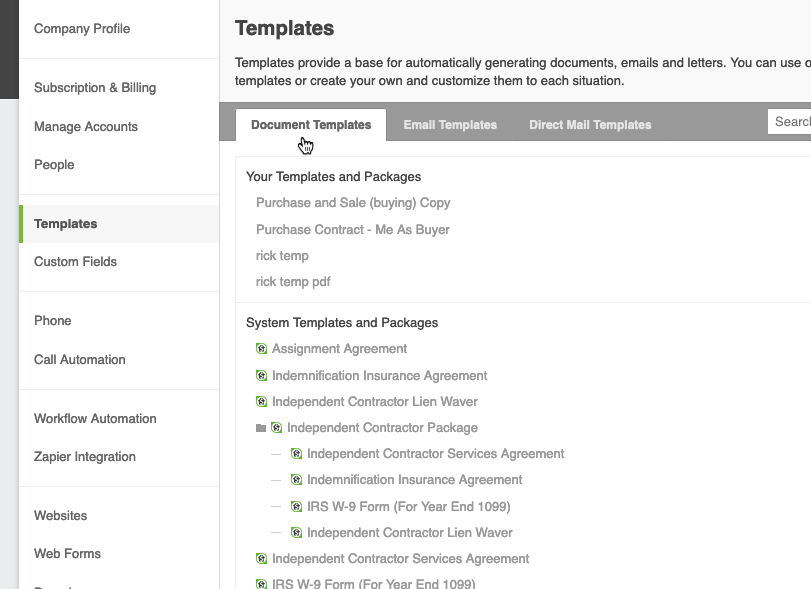 4) You will now see two sections, "Your Templates and Packages" and "System Templates and Packages".
To upload a new template of your own, click the plus icon.
To add a new document package (group of documents), click the folder icon.
To edit an existing template or system template, click the pencil edit icon.
5) Clicking the pencil icon will bring you to a new page to edit the document. Here you can customize your template using merge fields. Adding the right variables into your document will allow FreedomSoft to autofill that information there; preventing you from typing it in every time you generate that document.
To add an empty variable field, just click anywhere on the document. You can type in this field if you want. Or you can choose from the merge fields at the top to insert that variable.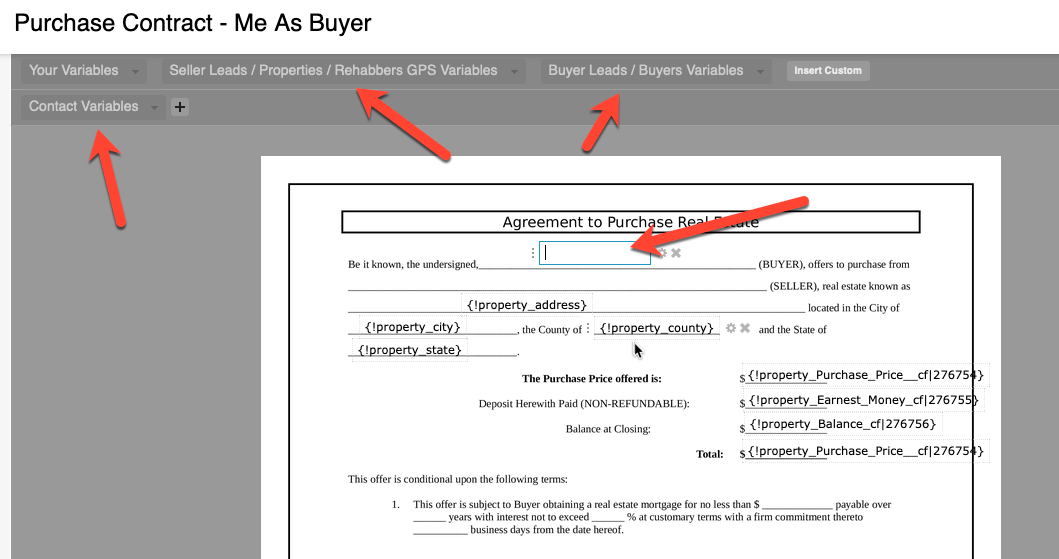 6) Click "Save Changes" once you are done. Now when you choose to send that document, FreedomSoft will autofill all the correct information for you!
Watch this in action! See Below