Cold calling has always been and will continue to be an effective way to generate both seller and buyer leads. You can use FreedomSoft to set up cold calling campaigns and call directly from within your FreedomSoft account. FreedomSoft's Click-to-Call button makes it simple to build and manage your out-bound cold-calling lists while also incorporating text messaging as a follow-up to opted in leads.
When Using FreedomSoft's Click-2-Call Dialer for managing cold-calling campaigns, we recommend you:
Call only between legal hours

Maintain an active DNC list with the DNC Registry and do not call any number on the DNC list (scrub before every campaign)

Maintain an active SAN number
Set up a Cold Calling Campaign:
1) Navigate to your list of prospects/leads that you want to dial and "check" them off. Then click "More Actions" > "New Click-2-Call Dialer".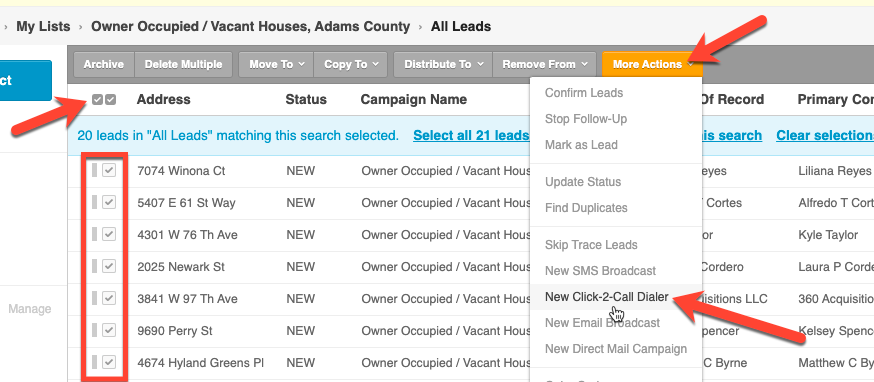 2) You will now be placed into the compose wizard. The first step is Broadcast Name & Campaign.
Name/Identify this specific calling effort. We usually suggest giving it a good name just incase you need to come back to it in the future.
Select how you are sending these outbound calls. This will link this broadcast to an existing campaign/workspace and phone number so that you can easily track how many leads have were generated with this specific effort.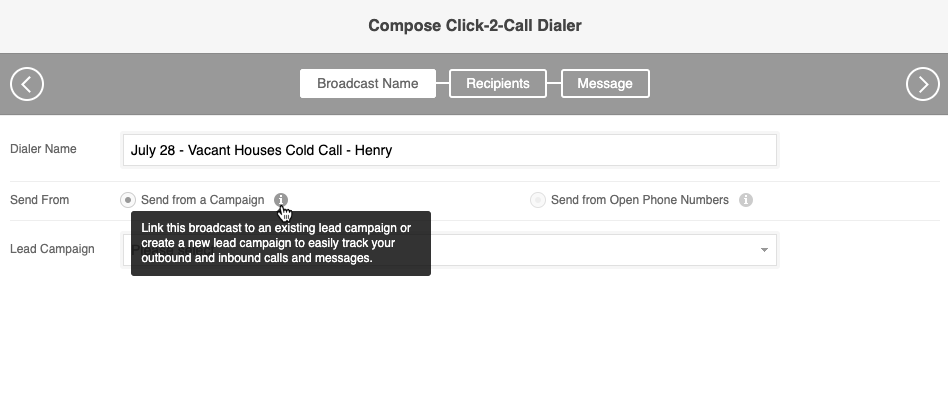 **NOTE: If you do not have a Campaign to link to yet, you can make one by selecting the "Create New" option.

** If you do not have a phone number inside of FreedomSoft yet, you can add one by clicking the "Add & Manage Phone Numbers" option.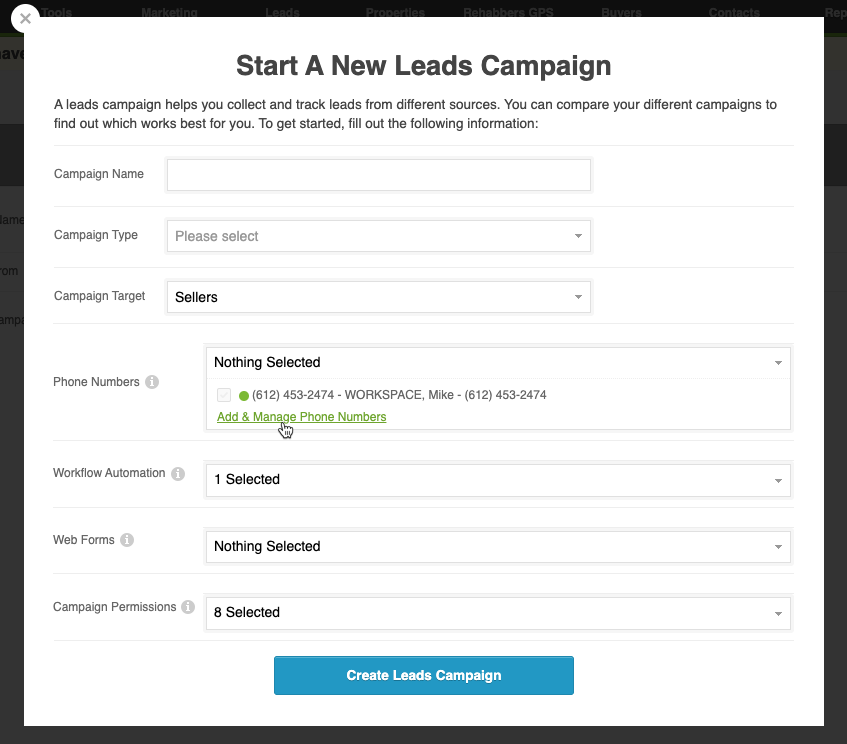 3) Next are the "Recipients" & "Message" steps.
your checked off recipients will be auto filled here
if you are calling opted in leads, you can choose to send a follow-up text message
if applicable you can check to remove numbers with the internal DNC flag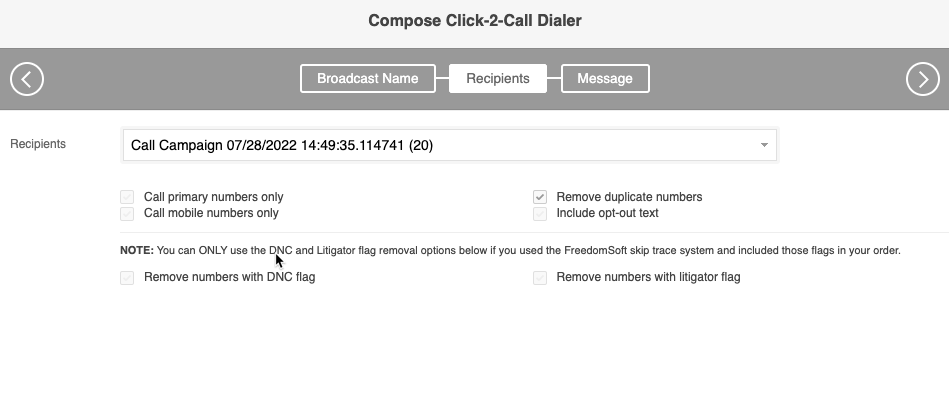 4) Click "Call" to ring each number in the list.
After a successful call, you can mark that person as a Lead by clicking the "Mark as Lead" icon. This will add the lead to the campaign you made in step 2 above.

Calling statistics will display at the top
You can select "skip" for any number you do not wish to call
Update the status of each record on the fly