Cold calling has always been and will continue to be an effective way to generate both seller and buyer leads. You can use FreedomSoft to set up cold calling campaigns and call directly from within your FreedomSoft account. Setting up a cold call campaign looks the same as setting up an SMS Broadcast. FreedomSoft's Click-to-Call button makes it simple to build and manage your out-bound cold-calling lists while incorporating text message marketing up-front, or as a follow-up in the cold calling process.
Set up a Cold Calling Campaign:
1) When viewing prospects/leads, check off who you want in your Calling Campaign. Then click "More Actions" > "New SMS Broadcast".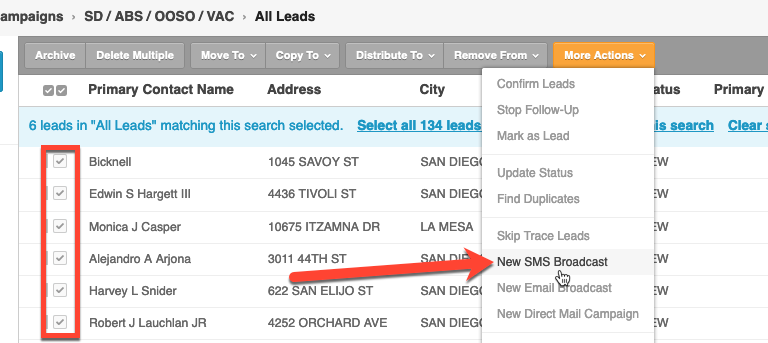 2) The next page will be the same area where you set up an SMS Broadcast. Instead of typing a broadcast to text, you will type a follow up message to send in case the person you are calling does not pick up the phone.
select the campaign this cold call is coming from
make sure to leave "send to mobile only" unchecked (this will make sure landlines still show to call)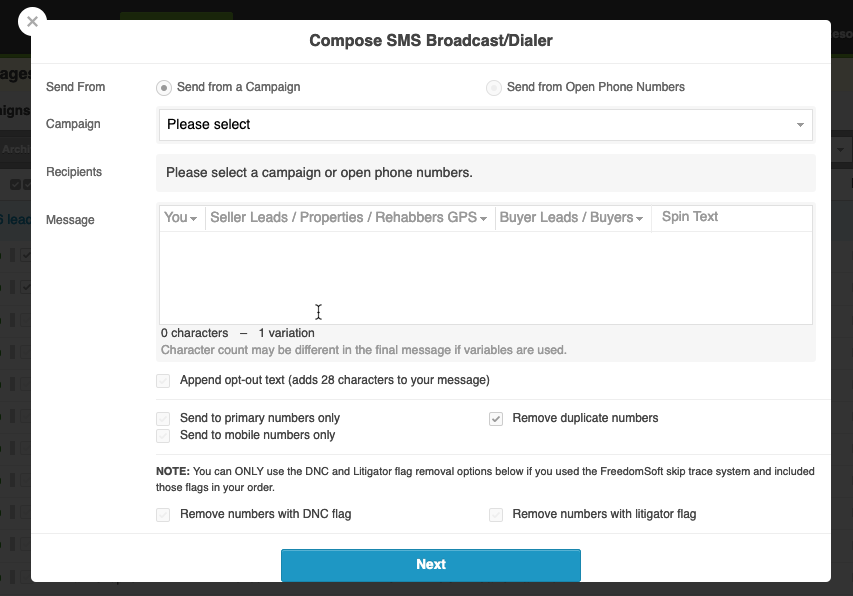 3) Select "Call" to ring each number in the list.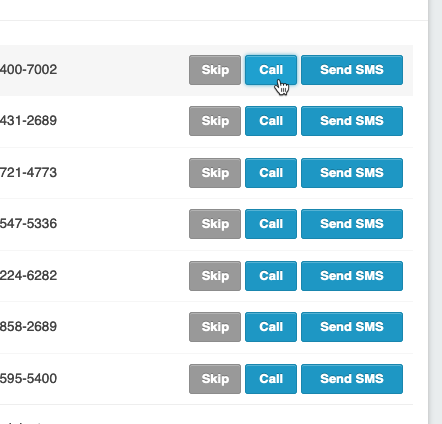 Watch the video below to see this in action!