Spin Text in FreedomSoft allows you to automate message variances within your text message. This feature exists in the "Merge Fields" section of a broadcast and will rotate through a series of words or phrases to ensure that similar text messages are not sent in repetition. The goal of "Spin Text" is to prevent carriers from flagging your numbers and to keep your deliverability rate high.
Adding Spin Text:
1) When composing an SMS Broadcast, select the "Spin Text" merge field. This will add the Spin Text fields for you to edit.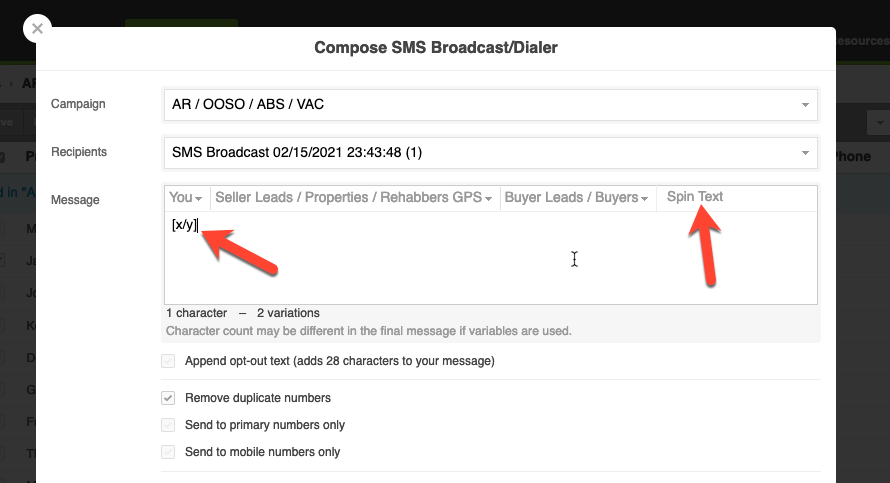 2) Add each of your text or phrase variances in place of the "x" and "y" portion of the spin text. Each field should start and end with brackets and use forward slashes to separate out each option.

In the example above, you can see there are 5 variations of the same text because we have placed a Spinner on the opening greeting.
3) Another way to add Spin Text is to type your word/phrase in the message, highlight it, then click spin text. This will add that option into the first part of the Spinner, then you would add any additional options using forward slashes.

_________________________________________________________________________________________________________
For an update to our current understanding of best practices when it comes to SMS/Text messaging, CLICK HERE.