FreedomSoft's phone system allows you to set up automation for Call Forwarding and Live Answer.
Call Forwarding is where you can auto-forward inbound phone calls to any 3rd party number like a cell phone or office number.
Live Answer is where you can set up your FreedomSoft phone numbers to ring on your computer and app when calls come in.
Setting up Call Forward and Live Answer:
1) Hover over your name in the top right of any screen.

2) Click "Settings"
3) Select "Call Automation" in the left pane, then "Add Call Automation".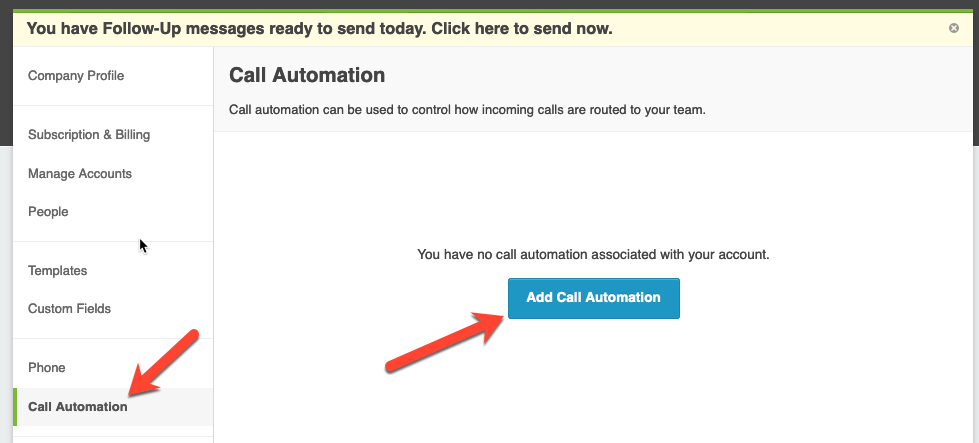 4) Enter a name for your automation setting, then click the "+" to add a new step to the automation.

5) Choose "Live Answer" in the new step options.

6) Set up the Live Answer step in the next screen:
Choose Forward to "Phone Number" to send incoming calls to an external numbers.
Choose Forward to "User" to send incoming calls to Live Answer on an internal FreedomSoft account.
Add Custom Schedules for each to dictate when the forward happens.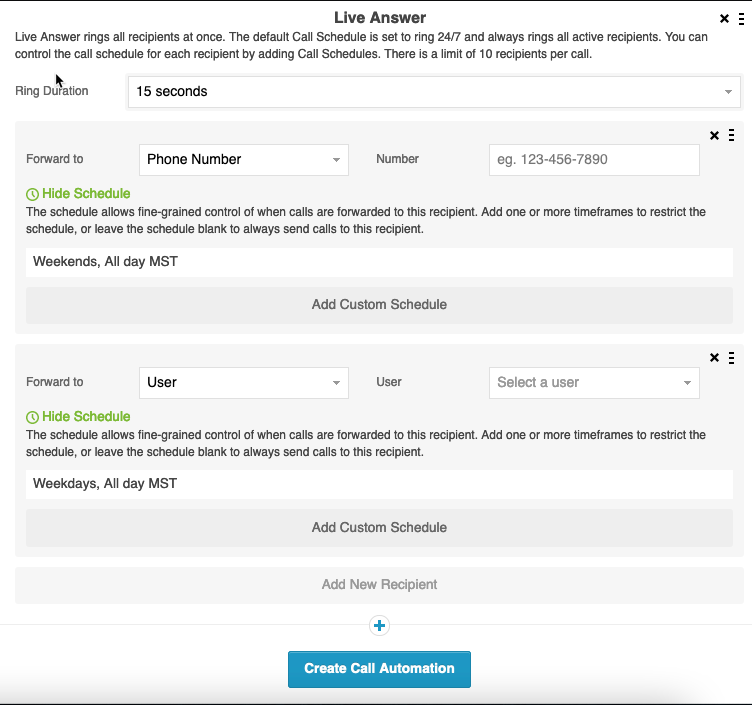 7) Now click "Create Call Automation" to save your setup. Next assign the automation to the FreedomSoft number you want the steps to occur on.

The video below shows you how to set up both. Follow the simple instructions and never miss another inbound lead call again.