Call Flows allow you to create a specific path for inbound calls into your FreedomSoft phone numbers.
Here is an example of a Call Flow:
Ring Team Member 1 for 15 seconds.
If Team Member 1 doesn't answer, ring Team Member 2 for 15 Seconds.
If Team Member 2 doesn't answer, ring Team Member 3 for 15 Seconds.
Call Flows allow you to control the flow of all inbound calls to your specified team members. Simply set them up 1 time and then are able to connect the Flow to whichever number(s) in your FreedomSoft account that you'd like.
Setting up Call Flows:
1) Hover over your name in the top right of any screen.

2) Click "Settings"
3) Select "Call Automation" in the left pane, then "Add Call Automation".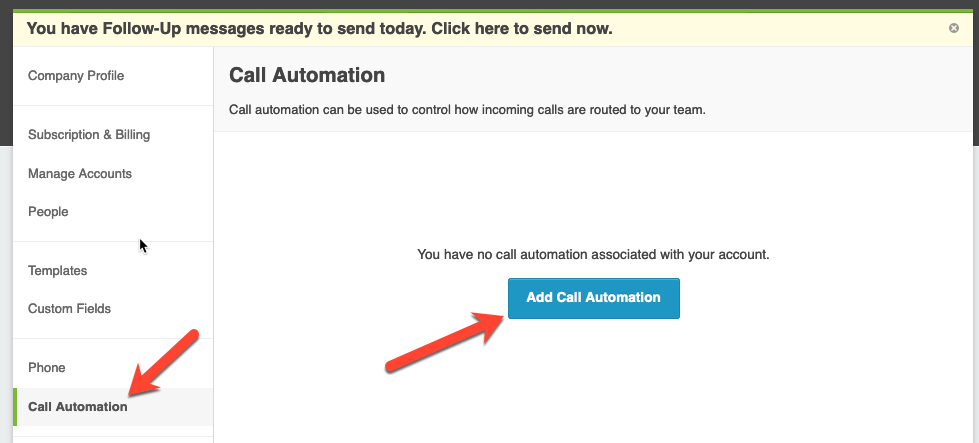 4) Enter a name for your automation setting, then click the "+" to add a new step to the automation.

5) Click the "Call Flow" option.

6) Set up your Call Flow in the next screen.
To add multiple recipients to ring during the same step, use "Add New Recipient".
Ring duration is how long that call will ring before it moves on to the next person in line.
To add another step in the Call Flow, click the "+" to put another number or user into the order.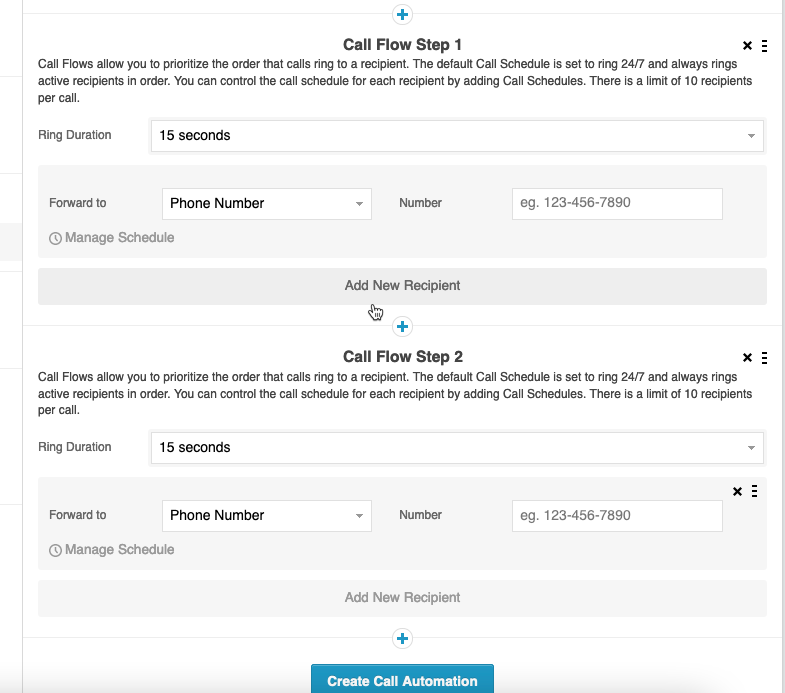 7) Now click "Create Call Automation" to save your setup. Next assign the automation to the FreedomSoft number(s) you want the steps to occur on.

The video below will show you just how easy it is to set up Call Flows in your FreedomSoft account.