It's easy to invite additional users to your FreedomSoft account! Whether you have team members, a business partner, VAs, etc, each person can be added to your account to keep everyone organized and working in the same place.
The admin user has full control over user permissions inside of FreemdomSoft.
Inviting a New User:
1) Hover over your name in the top right of any screen.

2) Click "Settings."
3) Select "People" in the left pane.
4) Click "Invite Someone"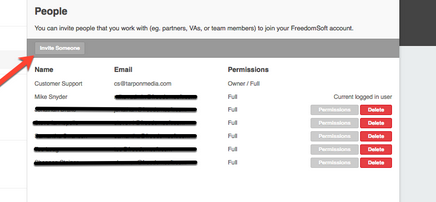 5) Enter their First & Last name, email address, and permission level.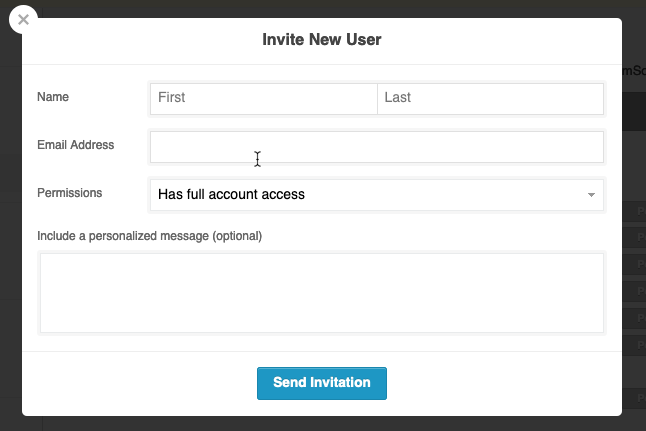 In the permissions drop-down, you can control whether the person you are inviting gets full or limited access. If you select "limited" from the drop-down, you will then be able to control which features and campaigns that person can access.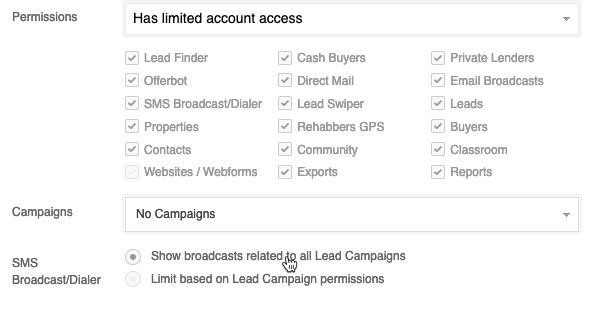 6) Click the "Send Invitation" button and FreedomSoft will send an invite email with a login link to the new user.