Not only do we keep the cost of FreedomSoft's advanced skip tracing down to a very reasonable price, we charge per hit or per result, rather than per search. Most services that charge per result are doing so because the quality of their search data is low to start with. Our system taps into the 3 largest data providers of multiple phone and email addresses available for individual/personal records.
It's not uncommon for FreedomSoft to produce a 80% or greater match and success rate.
Purchasing Credits:
1). You can refill your credits from 2 places inside of FreedomSoft.
When in the skip trace shopping cart, you will see a "Purchase" button below the "Skip Trace Leads" button.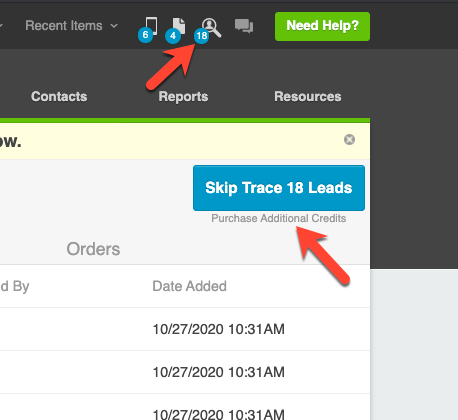 On the "Subscription and Billing" section of settings, you will see a "+" icon beside your current skip trace credit balance.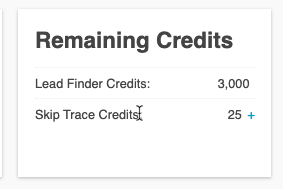 Pricing: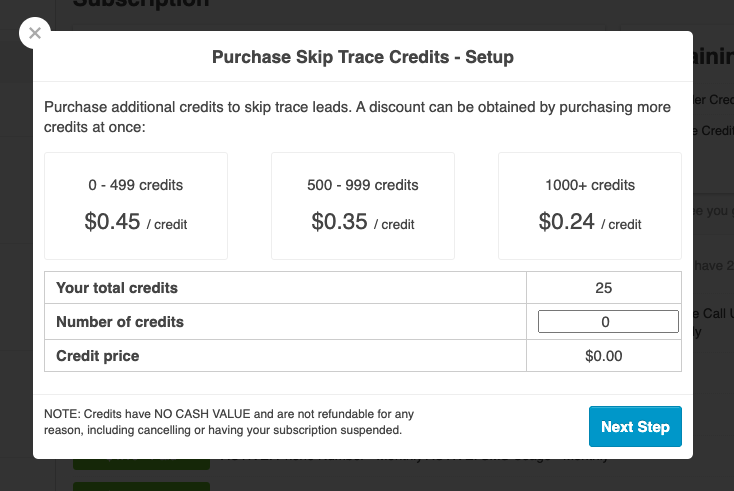 You are not limited or capped on the searches you can run, as little as one lead at a time. Simply purchase skip trace credits and use them whenever you're ready!