FreedomSoft's Custom Fields allow you to customize the fields that show on each record in your account. You can add to, edit, and even delete the default fields for Seller Leads, Buyer Leads, and Contacts.
You will find that FreedomSoft is ready to plug and play right when you log in. However, we also recognize the importance of flexibility and customization. Our Custom Fields allow you to set up FreedomSoft in a way that best suits the needs of you and your business.
Adding or Editing Custom Fields:
1) Hover over your name in the top, middle section of any screen when logged in.

2) Click "Settings."
3) Select "Custom Fields" in the left pane. Here, you can choose to edit the Custom Fields for Seller Leads, Buyer Leads, or Contacts in the middle of the screen.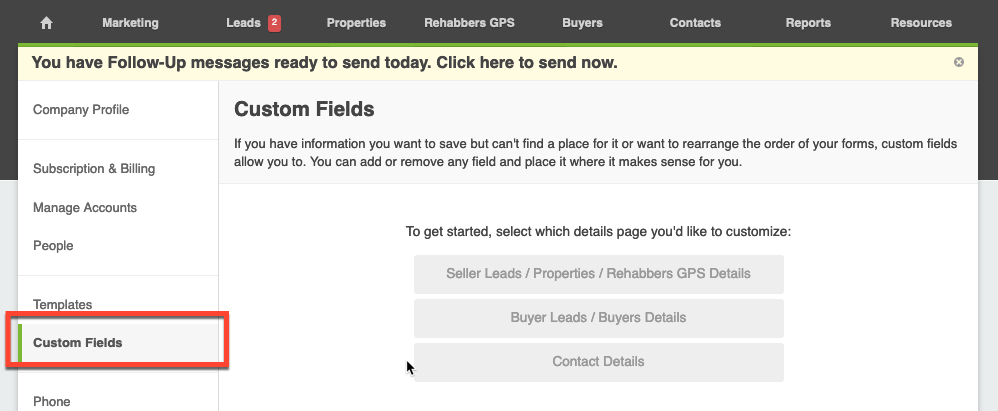 Let's click into the Seller Leads / Properties / Rehabbers GPS section. Know that the other two sections work in the same way.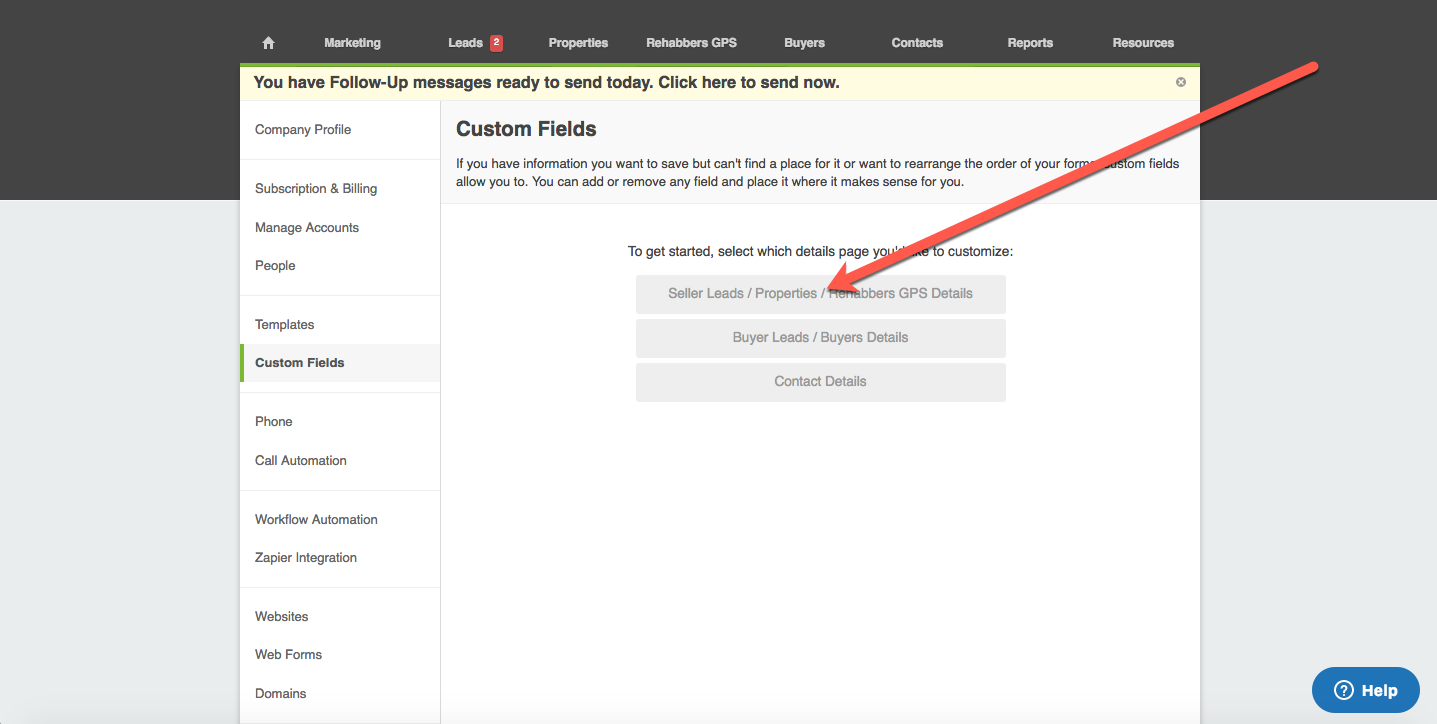 You'll see that the fields are broken into sections.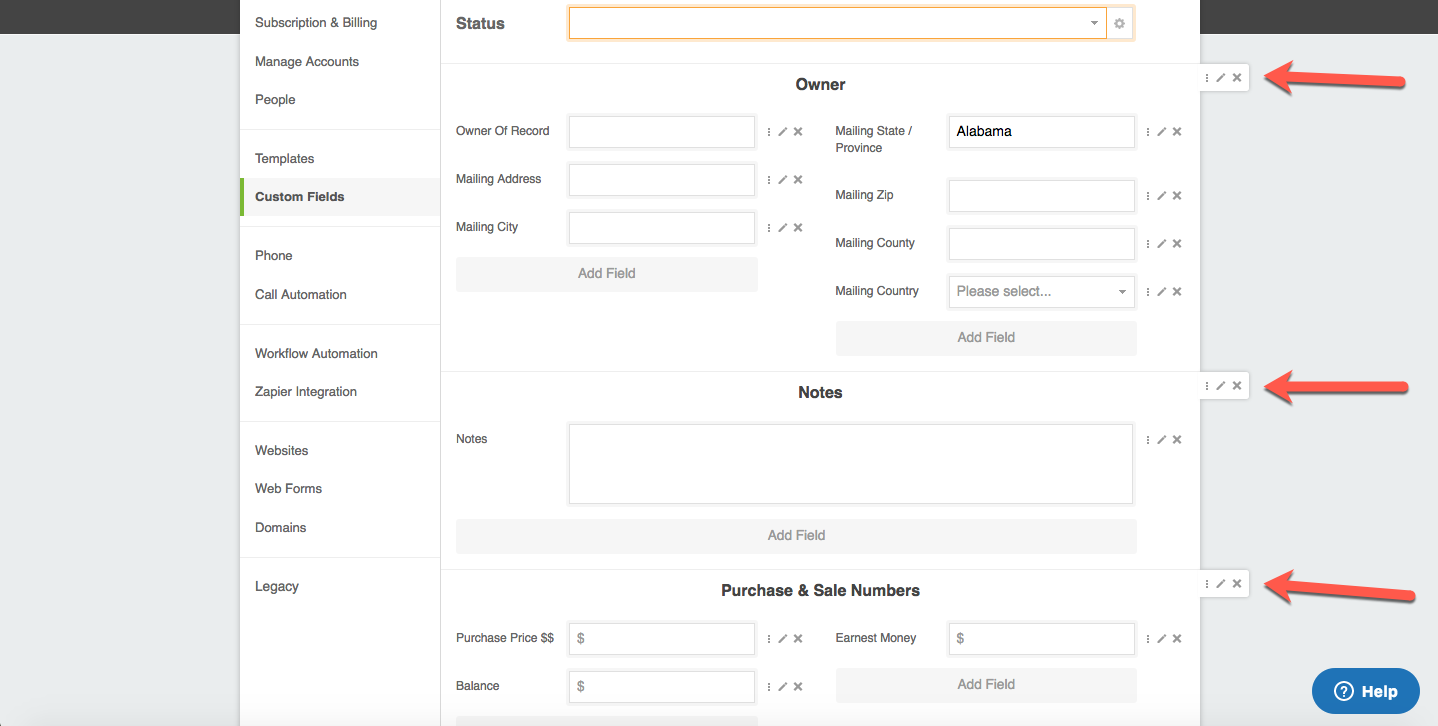 To add a field in any of the sections, simply click any of the "Add Field" buttons.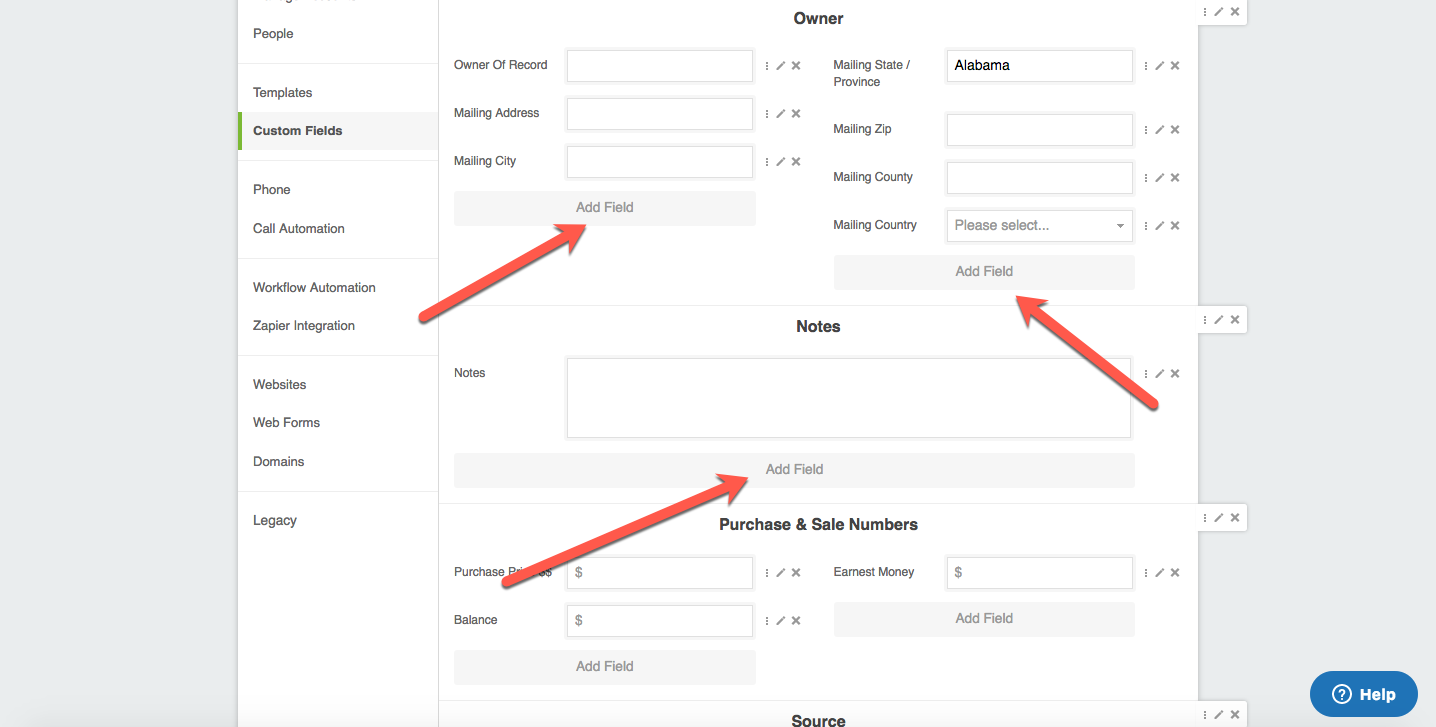 When you click "Add Field", you will be prompted to name the field and then select from the drop-down as to what type of field you would like to add.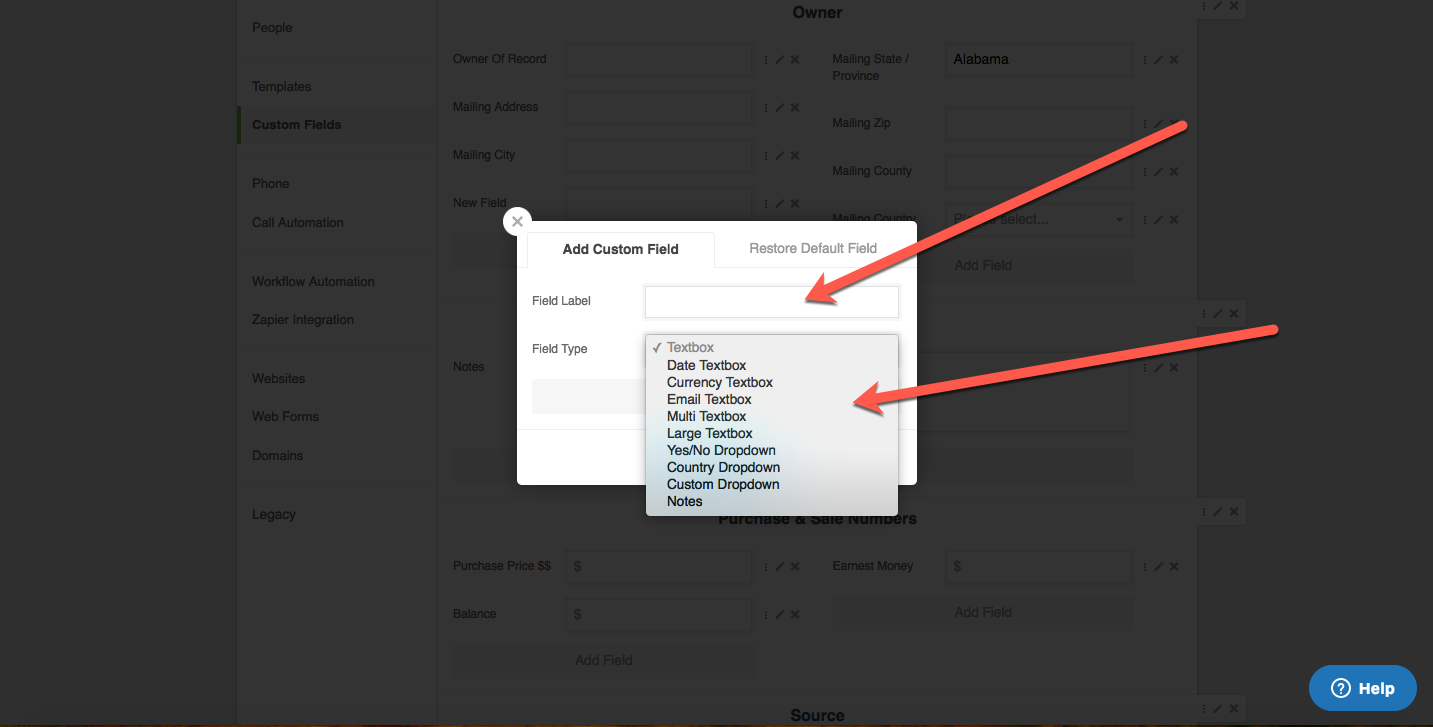 The Field Types are fairly self-explanatory. For example, "Textbox" is for a field where text should go. A "Currency" field will have a "$" sign to be used for storing monetary data like sale price or title fees, etc.
Once you name your field and select the field type, click the blue "Create Field" button.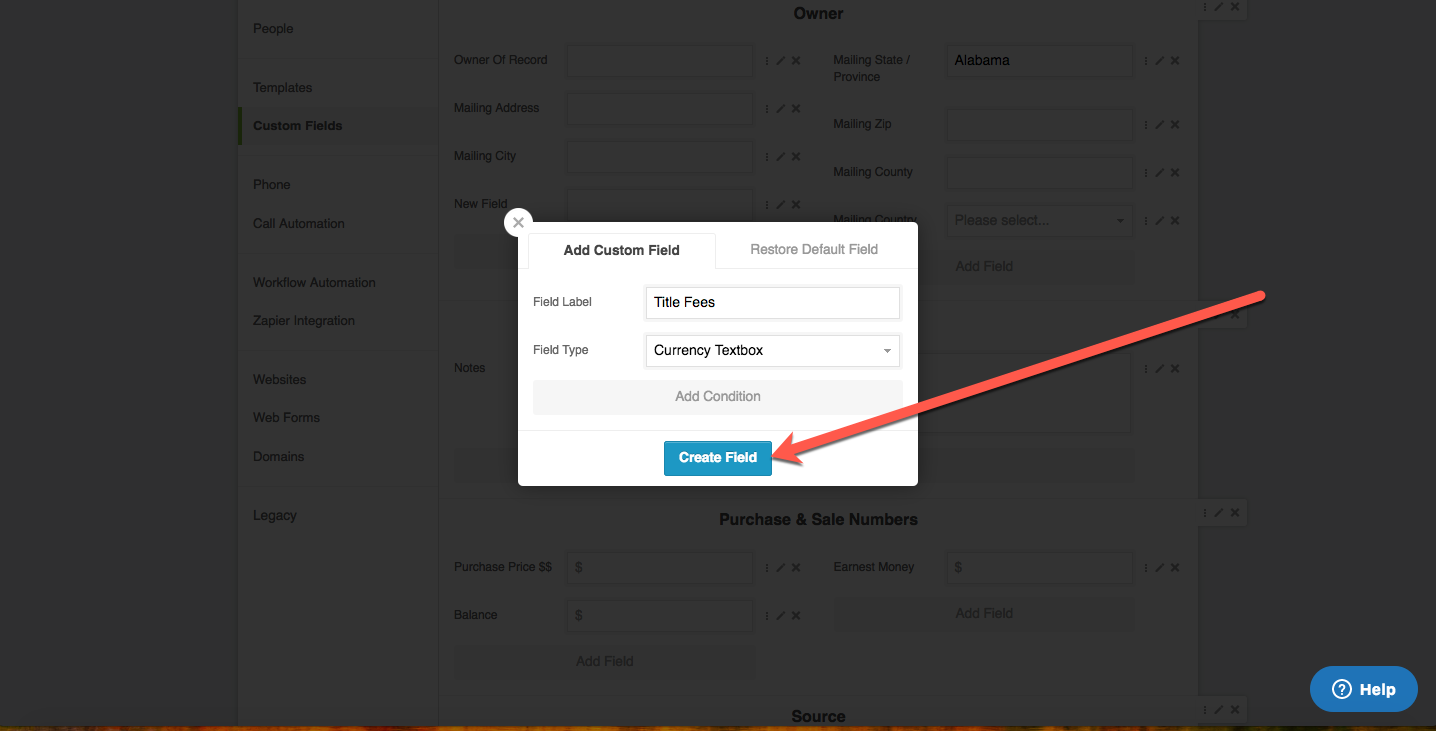 Once added, use the vertical 3 dots icon to click and drag that field wherever you want it to live on the page. You can even move fields between sections.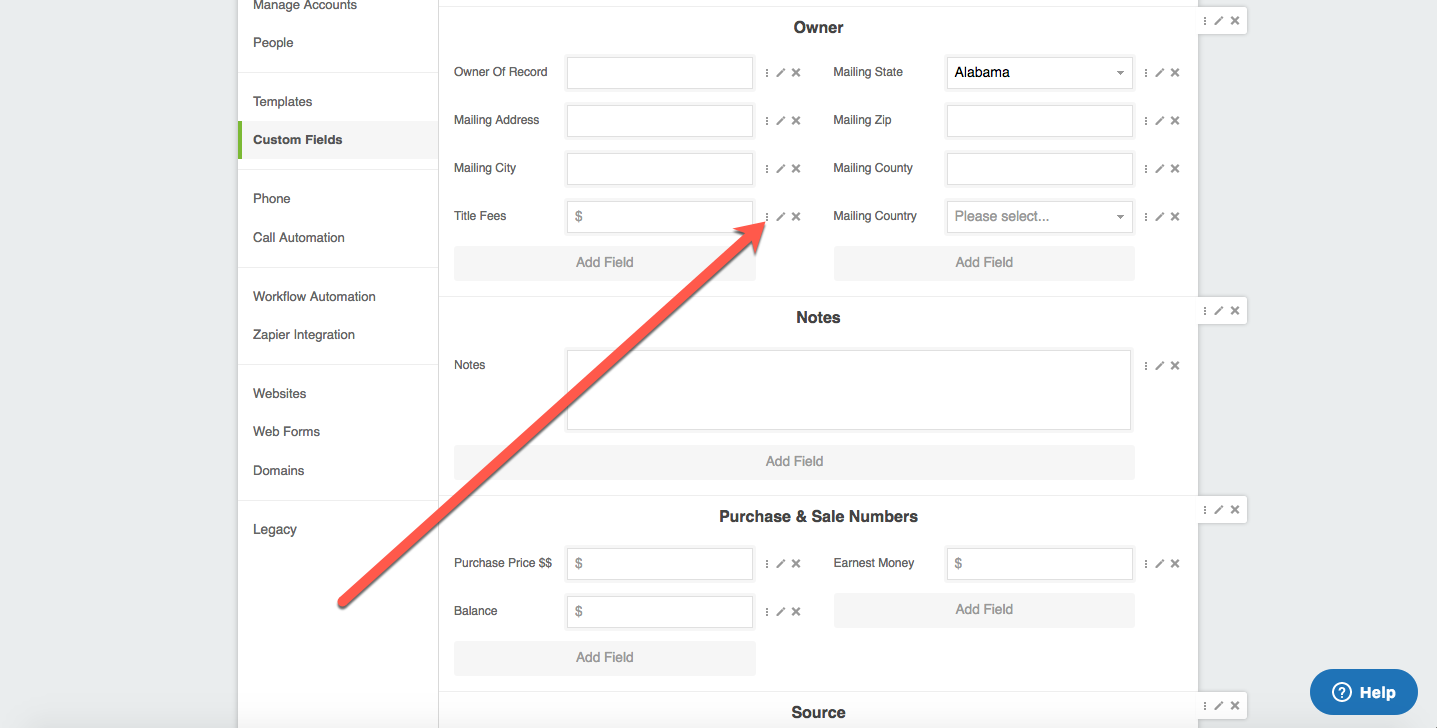 If you created a "Custom Dropdown" field, click on the little gray wheel to then add in the custom selections. You might use the "Custom Dropdown" field to track a referral source if your business has multiple referral source options in place.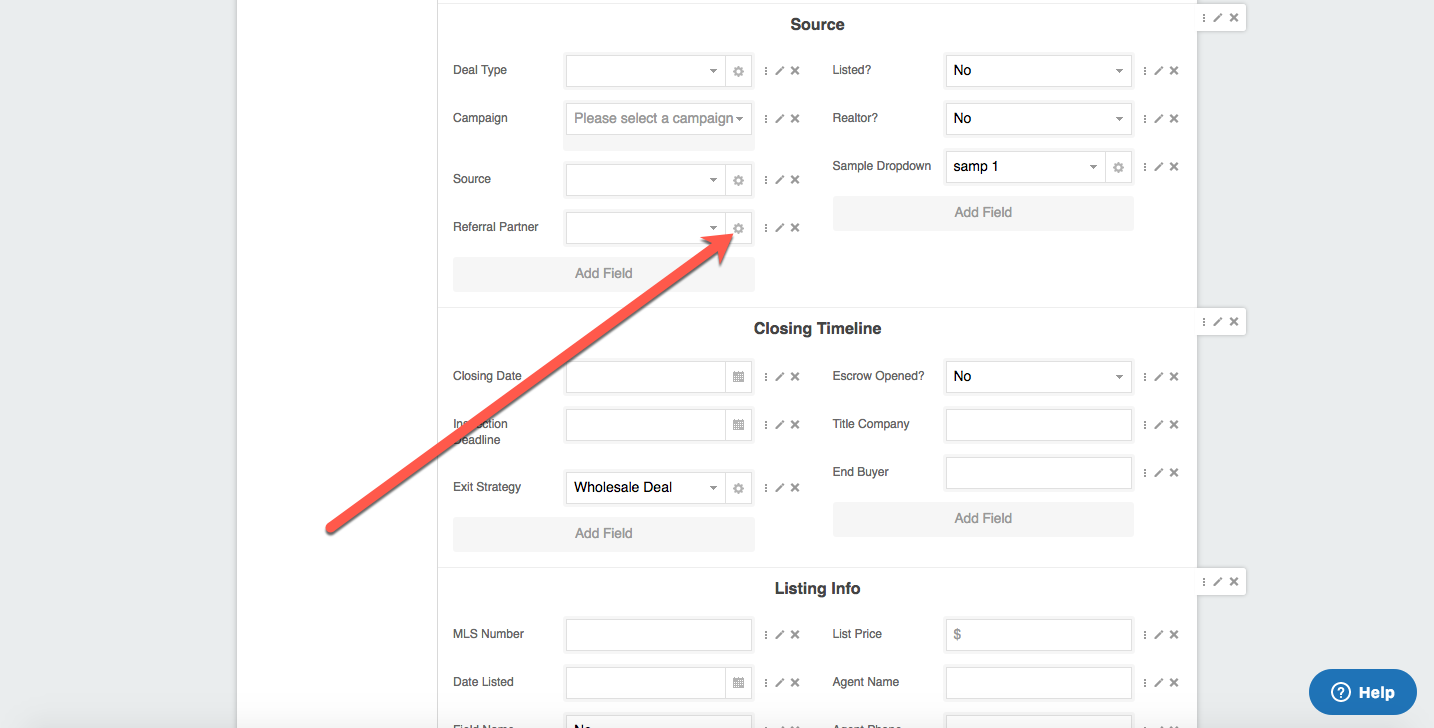 You also have the ability to add custom sections. To do so, scroll to the very bottom of the page.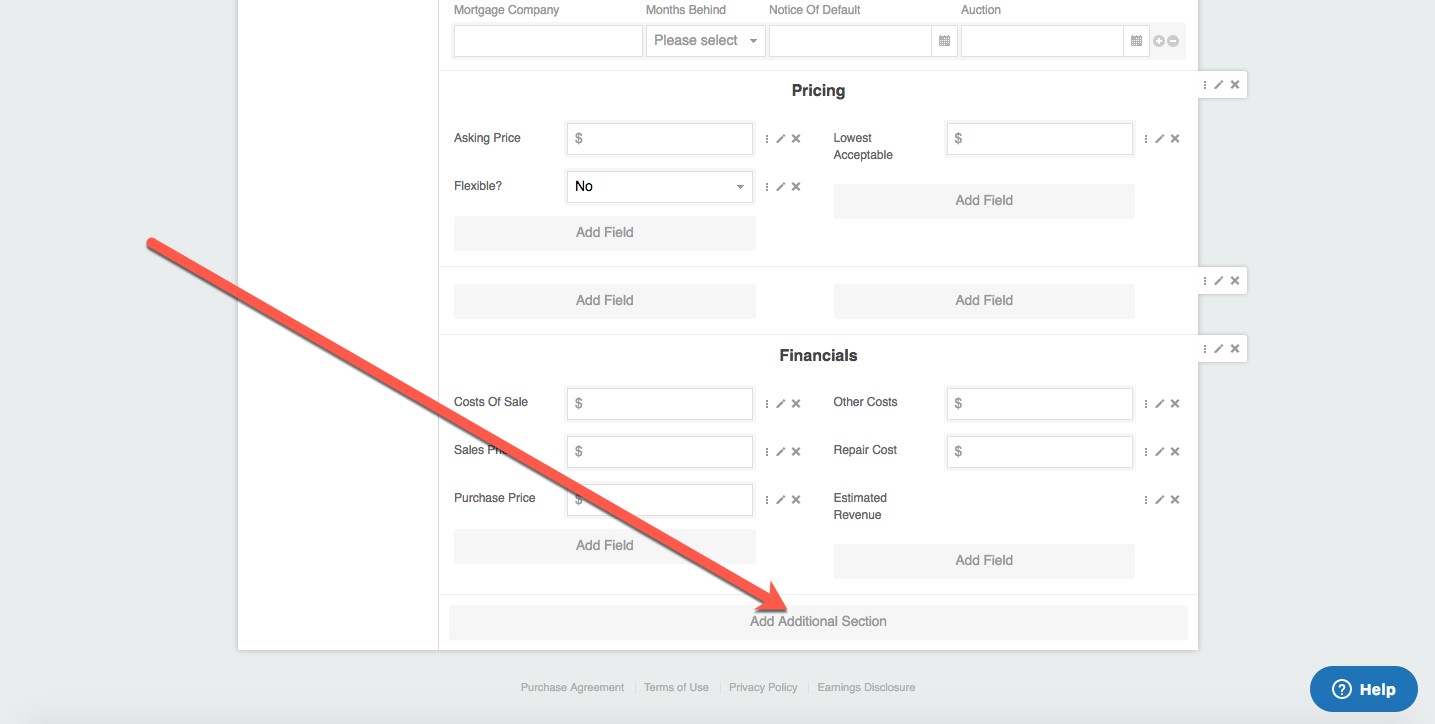 FreedomSoft users often add custom sections for their script questions to ensure that all relevant questions get answered when on the phone with a seller or buyer lead.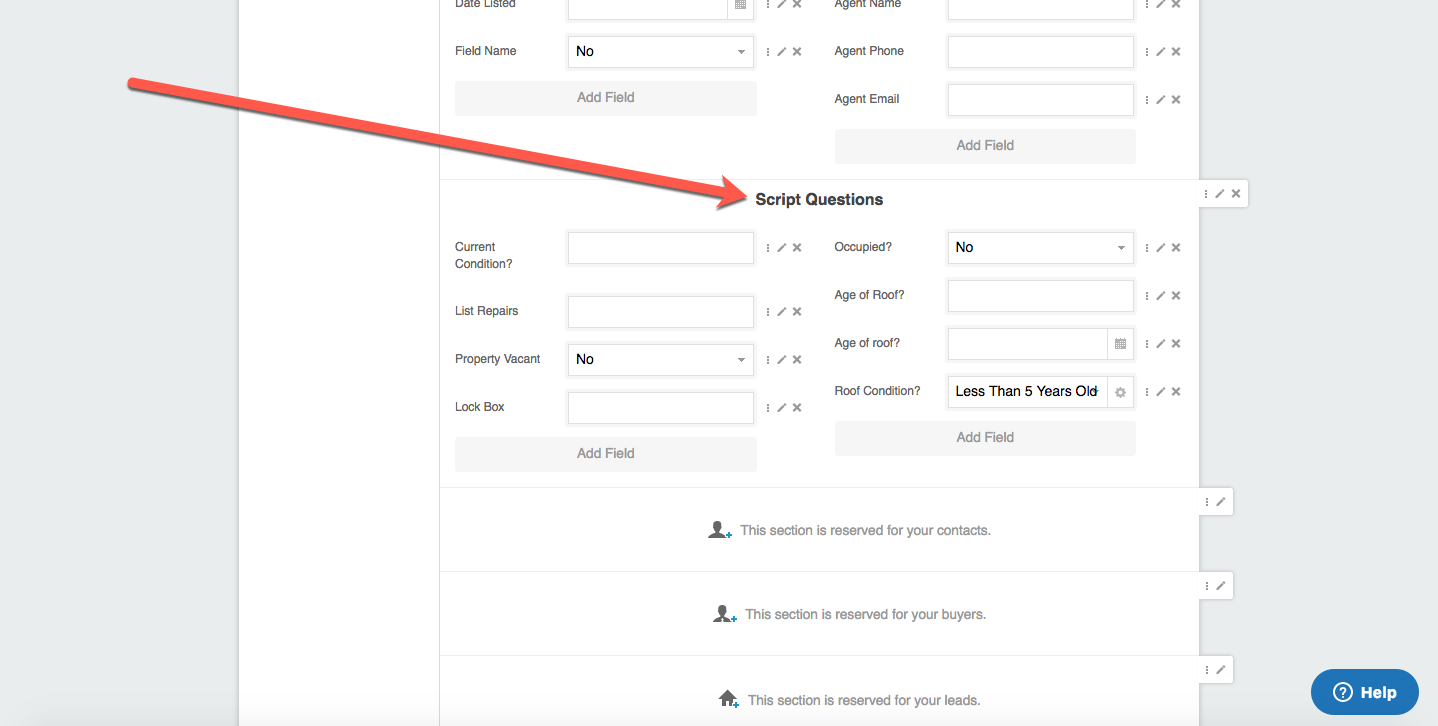 Reorder Sections by clicking and dragging the little 3 dots icon up or down on the page. This allows you to see the different sections in the exact order that you prefer.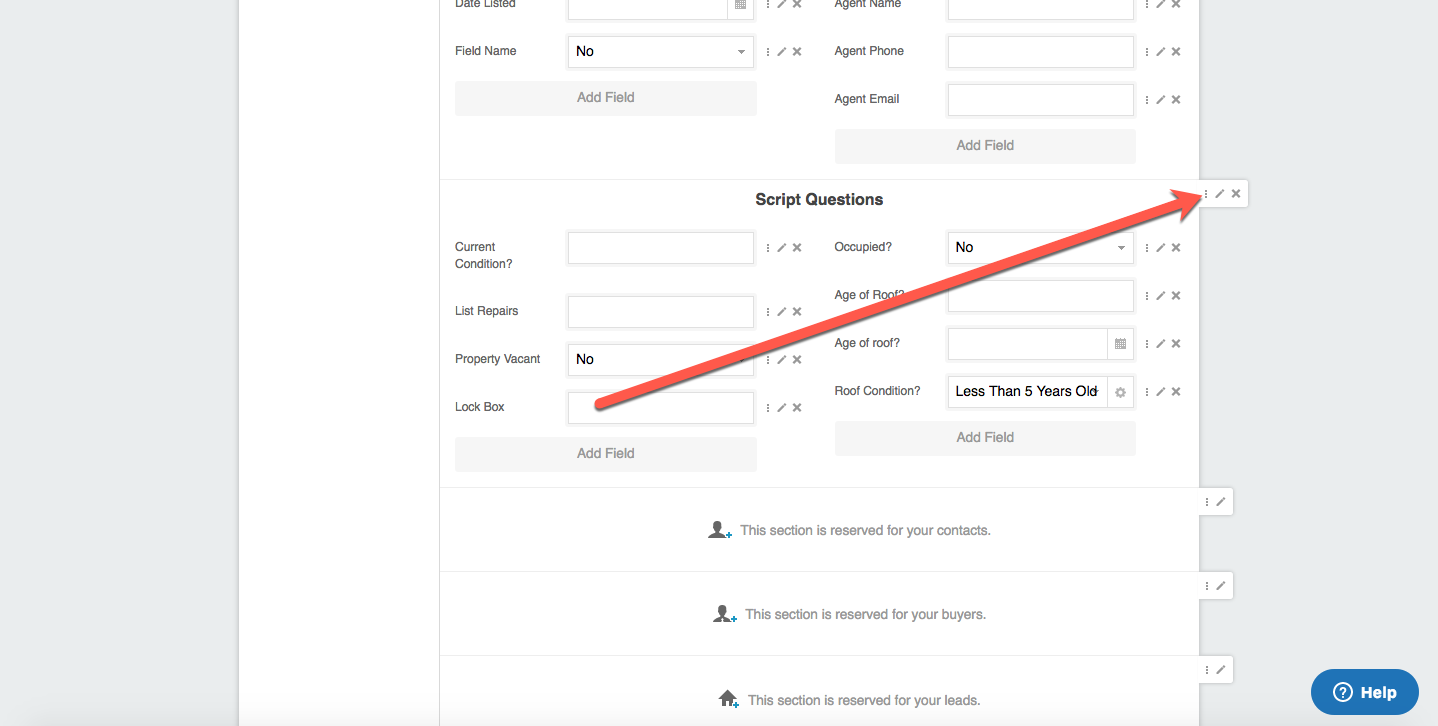 Be sure to SAVE your work when finished to ensure that the changes made appear on your prospect and lead records. You can come back and make additional changes at any point in time.