FreedomSoft websites give you the ability to make all of your pages active or inactive based on whether or not you want people visiting your site to see them or not.
All pages will be Active when you first launch a FreedomSoft website.
To then make a page inactive, click the little pencil icon to edit the site from the Websites page in Settings.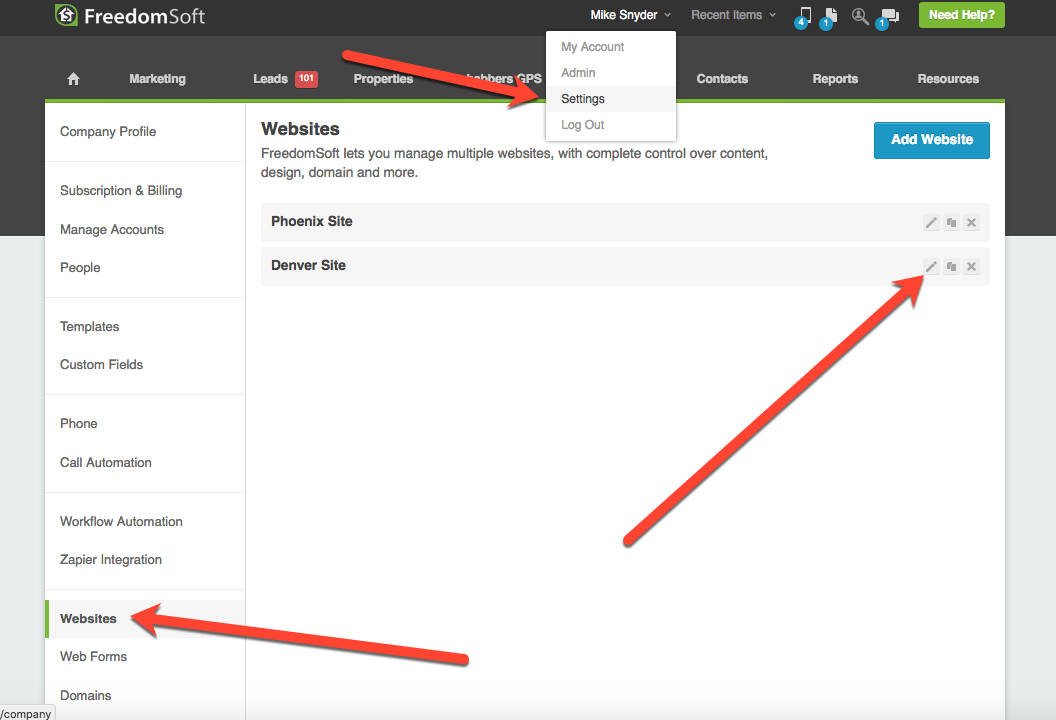 Then click on the page you want to make inactive.

Click Page Settings on the left side of the screen and then click Hide This Page.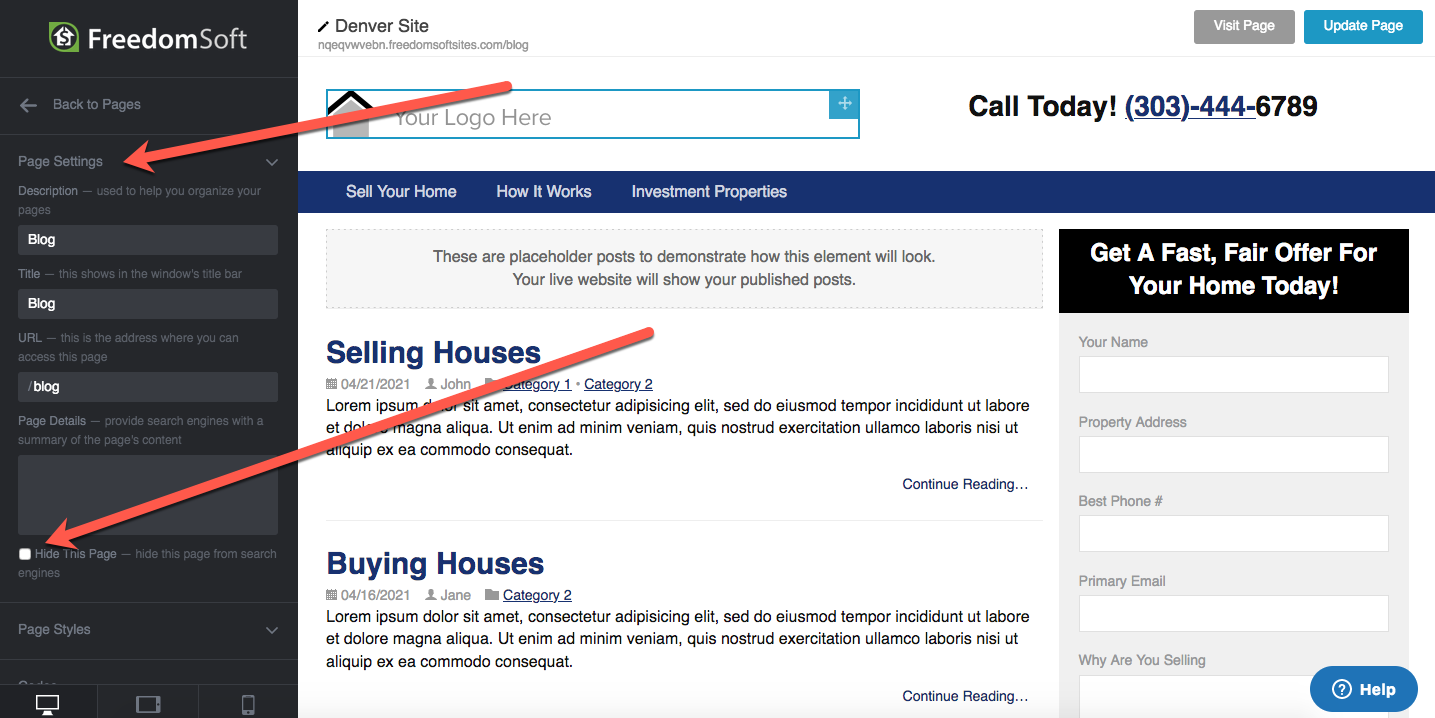 Click the blue Update Page button to save the change and you are done. The page can be reactivated at any time unchecking the Hide box and again clicking the blue Update Page button to save it.