Inside of your FreedomSoft Coach Account, you have access to directly maintain and manage all of your Student Accounts. This way, you & your team can access each account to coach & assist your students w/ ease.
Access your Student Accounts:
1) From the home page, hover over your name and select "Settings" and then select "Manage Accounts" from the left pane.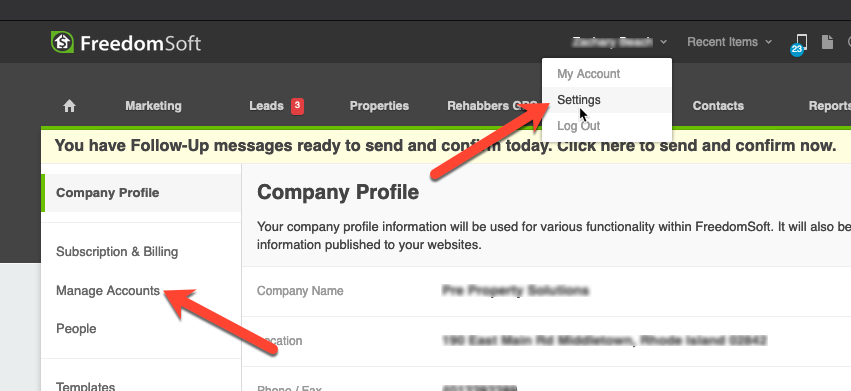 2) From here you can now:
Copy your Affiliate Link to send to future Students.
Send any student their Login Info
Login to their account by clicking "Become Manager"
Remove them from your Coach Account by clicking "Release"