Inside Smart Search, FreedomSoft's Dig Tool intuitively digs up potential deals for you based on the subject property that you searched. Let's say you open the Property Snapshot for the most recent deal that you closed. Without any work on your end, this Snapshot will display 8 similar opportunities for you to pursue.
Once you find a property that you like from the opportunities shown, simply add it to your opportunities list and FreedomSoft will bring that record into your Pipeline. The potential here is never-ending!
Adding a Property to Your Opportunities List
After finding the property you are interested in pursuing inside of Smart Search, you can easily download the record in a stock list we will create for you called "My Opportunities". Simply click the "Add to Lead List" button to add the property to the List.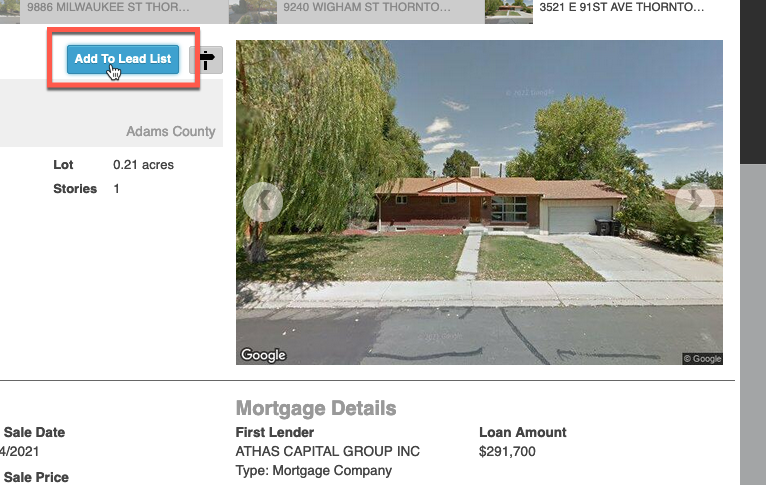 After adding one or multiple properties from the Property Snapshot to the list, navigate to your Pipeline. You will find your new prospects pre-populated into the list titled "My Opportunities."