In response to new legislation, cell phone carriers are requiring Business Registration to send text messages to people using 10-digit long code phone numbers (local numbers), such as those available in FreedomSoft.
Register your Business
1. Navigate to Settings in the top right hand corner of FreedomSoft

2. In the Phone Settings your will see the Business Registration Tab

3. Next choose the registration that best fits your current business model.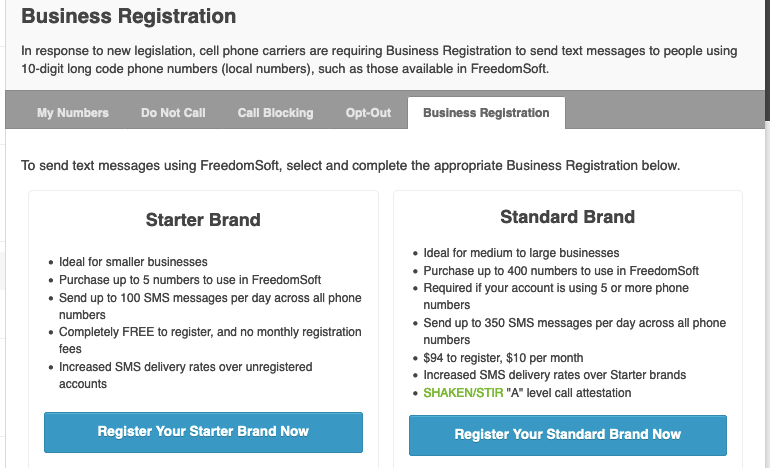 4. Fill out all required fields in the next screen to complete the registration. After submitting, the registration will then be reviewed and then accepted.