Adding team members is so simple in FreedomSoft and yes, you have full control over what each team member can see by adjusting their permissions.
Business partners, VAs, acquisitions, dispositions, they can all be added to your account to keep everyone organized and working from the same account.
The largest team we've had so far is a group of 65 people all using the same FreedomSoft account just in case you were wondering if FreedomSoft can handle your team. The answer is Yes.
To start adding team members to your account go to your Settings page and click People on the left side of the screen.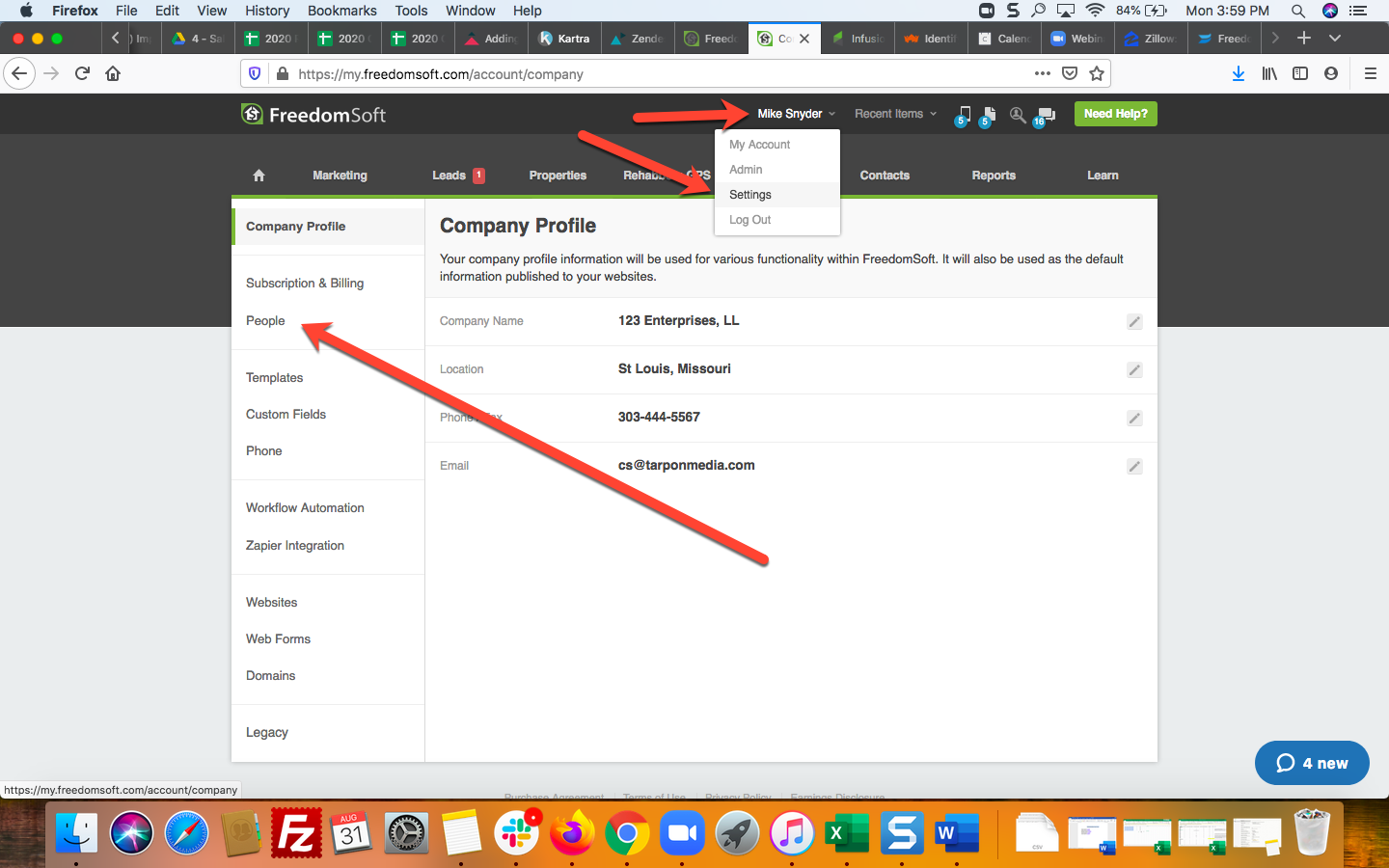 Than click the gray Invite Someone button.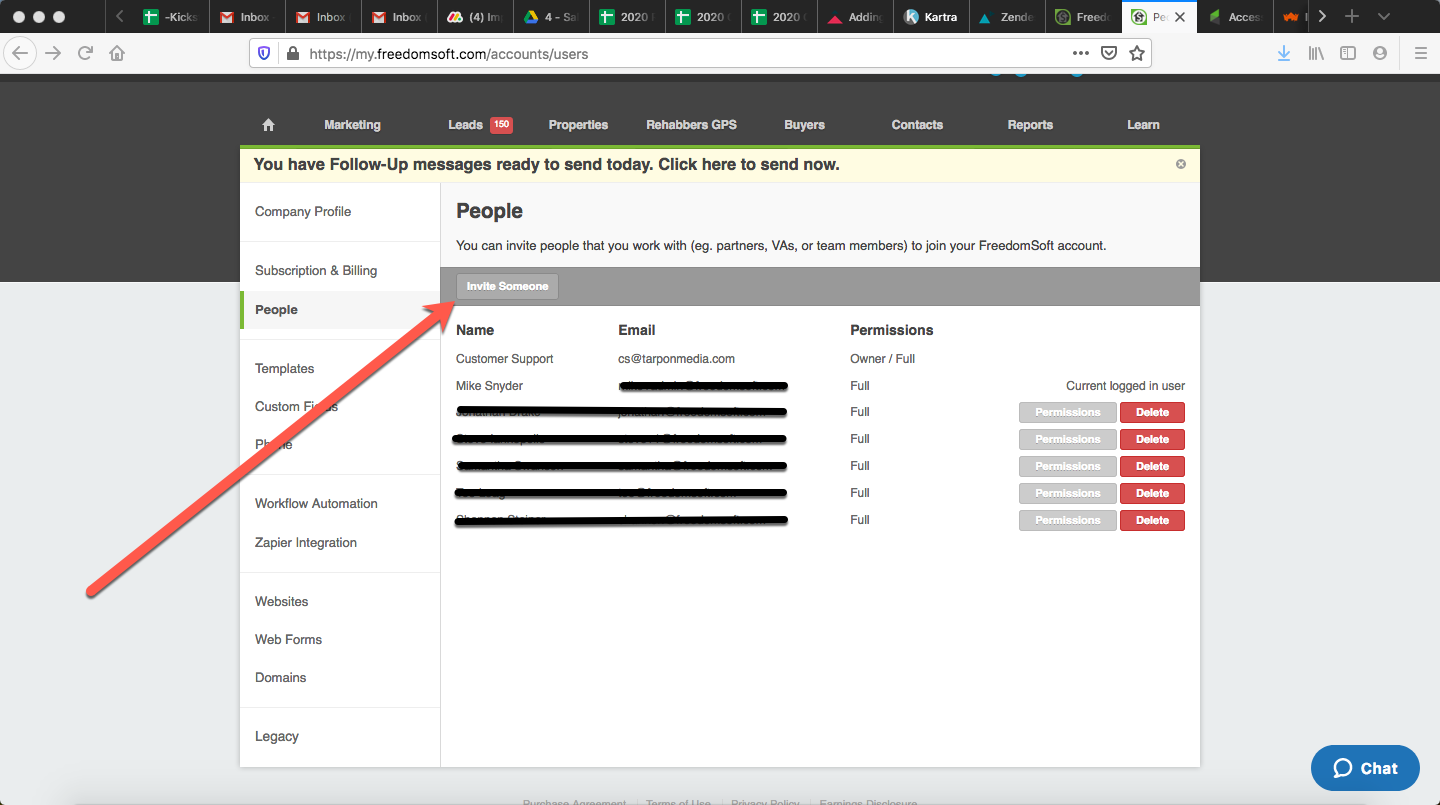 In the pop-up you can control whether the person you are inviting gets full account or limited. If you select limited from the drop down, you'll then be able to control which features and campaigns that person can access.
Permissions can be adjusted later for each team member so don't worry about getting them exactly right the first time.
Once the permissions have been set, click the blue Send Invitation button and FreedomSoft will send that person an email with a link. They'll click the link, set up their password and then have immediate access to your account with the permissions you have set.
Hopefully that helps and let us know if you have any further questions. Our team can be reached by email at [email protected].