Once documents have been generated inside FreedomSoft using the Document Generator, they can be taken straight to signatures using the internal digital/electronic signing feature. No need for DocuSign, HelloSign or SignNow. Before getting signatures make sure to generate the document for the lead.
Adding and Sending a Document for Signatures:
1). Once you have generated a document, you may have blank lines for the seller, buyer, etc to sign on. Click "Sign" to set up the document with signature slots.

2) Add a signer name and email address for any recipients you need to sign the document (this could be the seller, buyer, or also yourself). When multiple signers have been added, you can also adjust the order in which they all sign.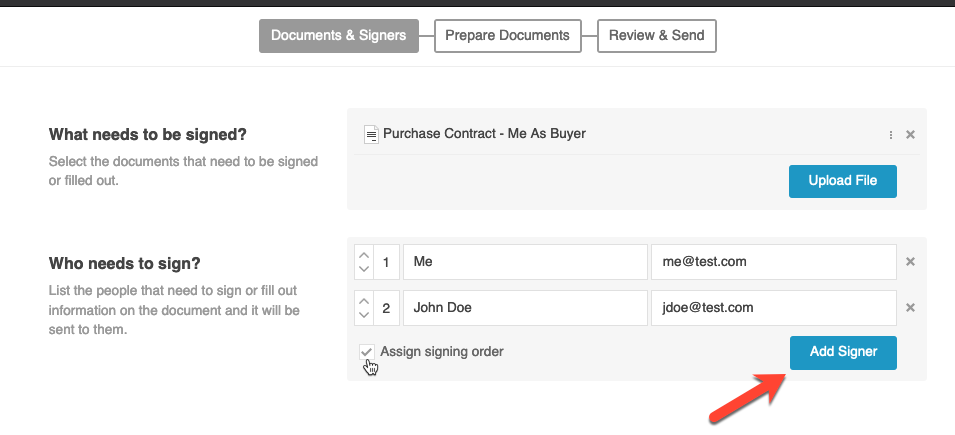 3) Select the next arrow icon to move to "Prepare Documents"
4) Once on the Prepare Document page, you'll see the 5 items that can be added to the contract. Click the one you want to select it and then click onto the document and you'll see the box with the blue border appear. This box can be clicked and drug into place.
Once the item has been added to the document, you'll need to assign that box to one of the signers on the left side of the screen. Simply select their name from the drop down menu provided.
Every item placed onto the document will need to be assigned before proceeding to the next step.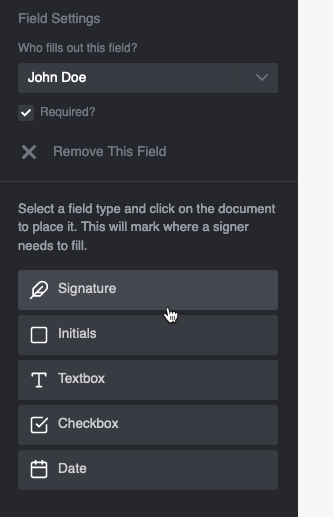 5) Click the next arrow icon and then add a "Document Title" and "Email Message" for the signers to receive. Once that is done select "Send Document".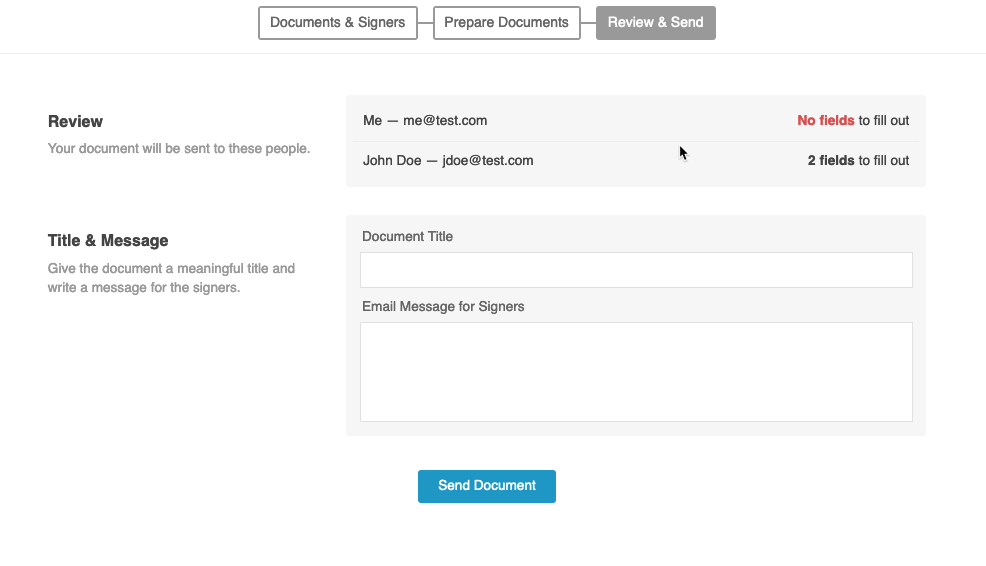 6) All of your documents that are out for signatures can be tracked by clicking on the document icon at the top of the screen to the right of your name when logged in.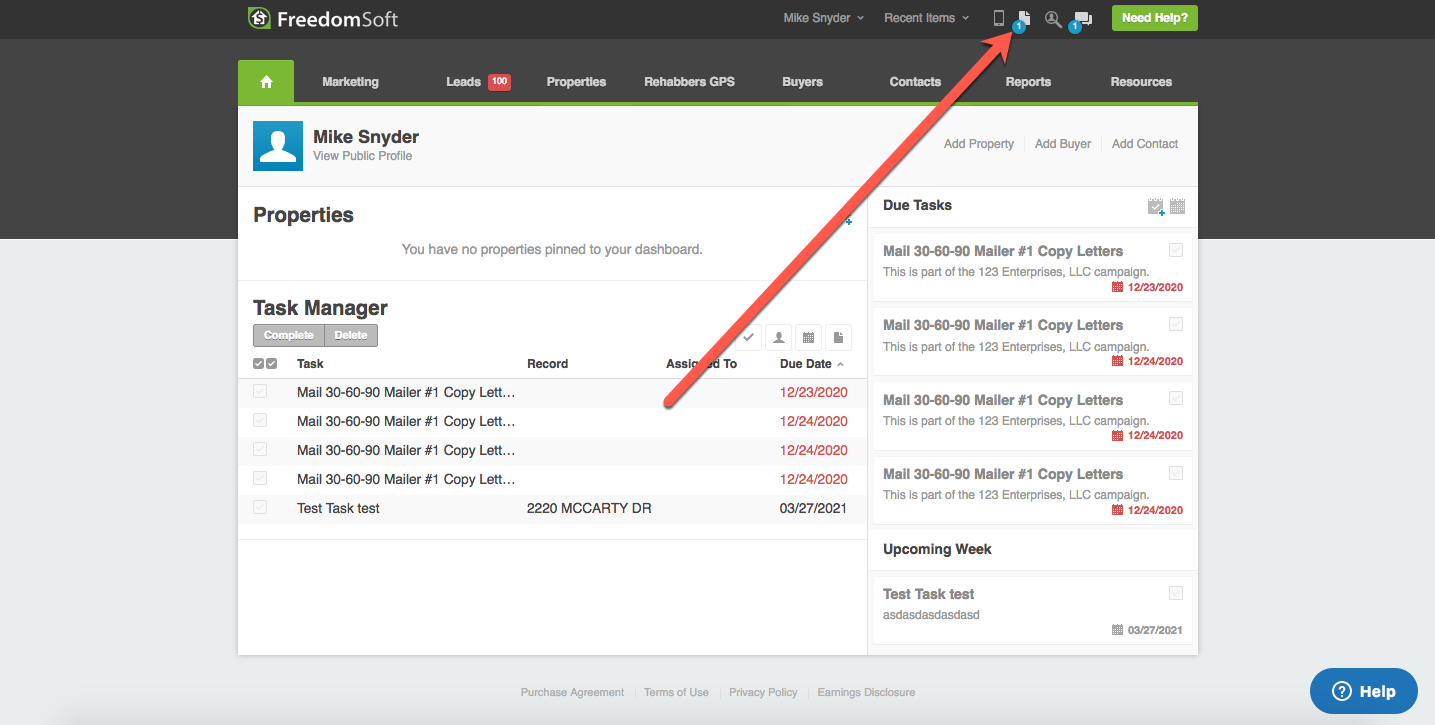 This page will show you a live time status and updates on every document that you have out for signature.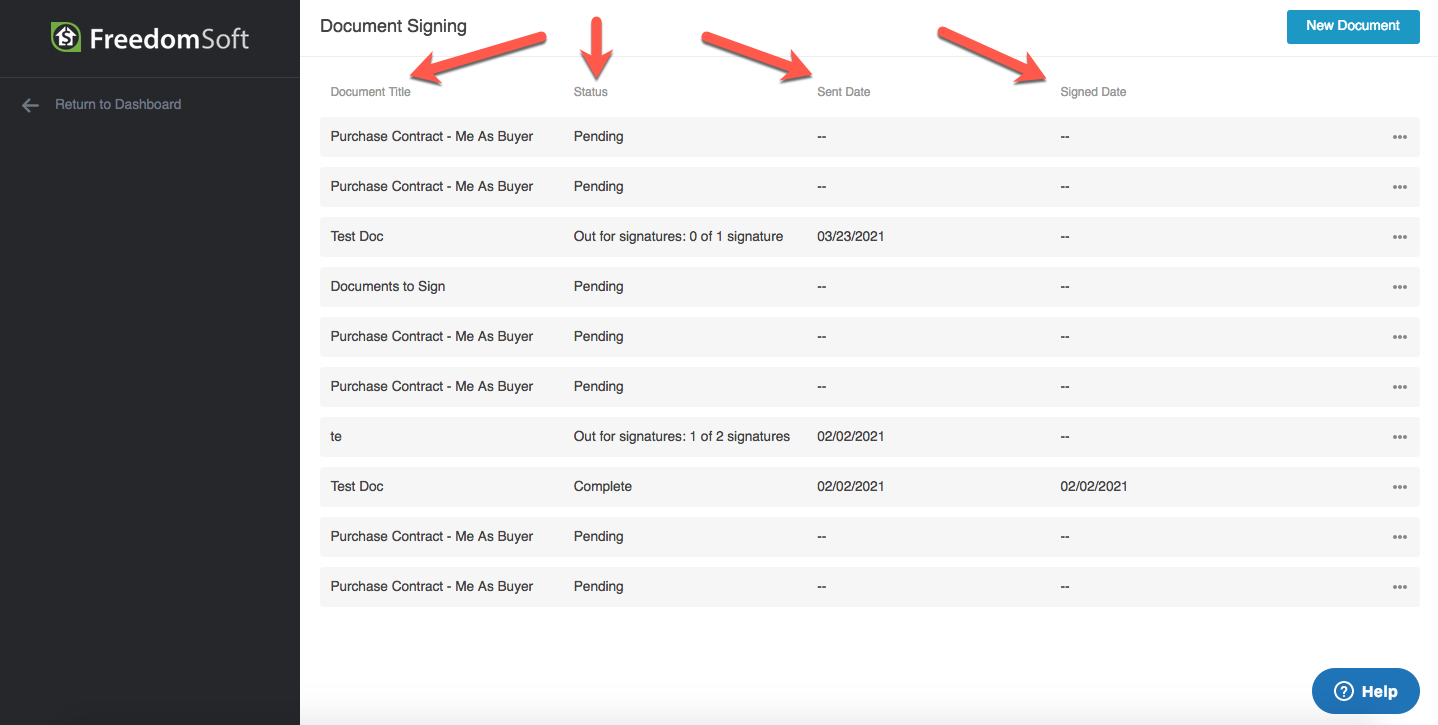 ***Note, If something looks off, or you forgot to add a signature slot, you can always go back and edit by clicking on the back arrow icon.