In FreedomSoft's Perfect Pipeline, the first area is "My Lists." Lists are specifically used to STORE prospects (records). The idea is to dump prospects you search for in Lead Finder, and/or prospects you upload from a .csv files into a LIST. Then you will grab a segment of prospects from the list, and launch a marketing effort to generate leads into a Campaign.
Navigate to Your Lists:
1) From the home page, select "My Pipeline" under the Leads tab.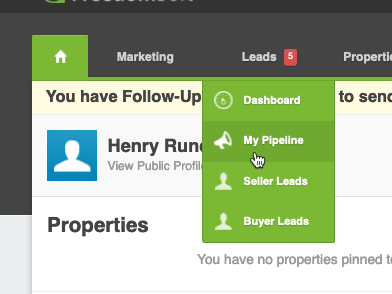 2) Select "Lists" to view all lists.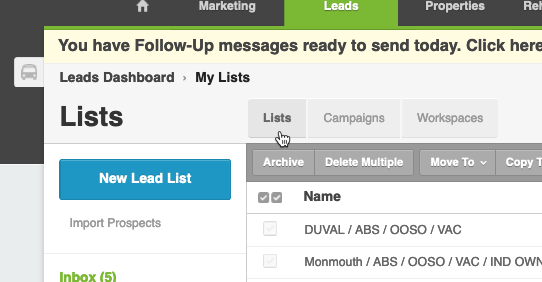 From here you can also:
Create a "New Prospect List"