Lead Swiper is a powerful tool that can be used to pull leads from multiple listing sites using the "Email to this Campaign" feature inside of FreedomSoft. You can search for listed properties, FSBO properties, fixer upper deals, FRBOs and just about any other keywords you want. Save the alert and then watch your leads flow in daily!
The video and tutorial below shows you how to set up Lead Swiper for Craigslist:
ALSO NOTE - there are additional sites to Craigslist that you can find landlords on and their numbers. Some of them are listed below and we're sure you can find more simply by searching for rental listings online.
- zillow.com
- gosection8.com
- forrent.com
- hotpads.com
Creating a Lead Swiper Campaign:
Click My Pipeline in the Leads tab.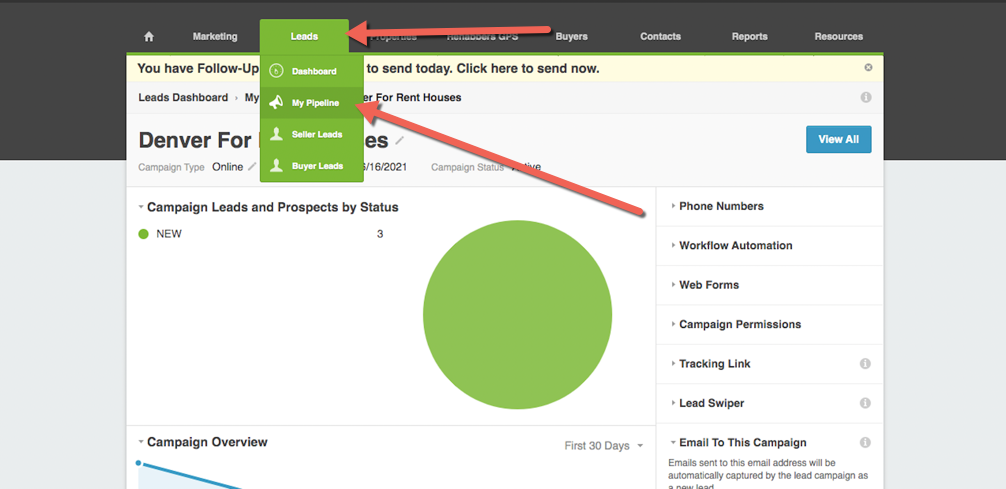 Then click the blue Add Campaign button.

Name the campaign, select Online for the Campaign Type and then click the blue Create Leads Campaign button and the campaign will be created. If you have a phone number, you can assign it.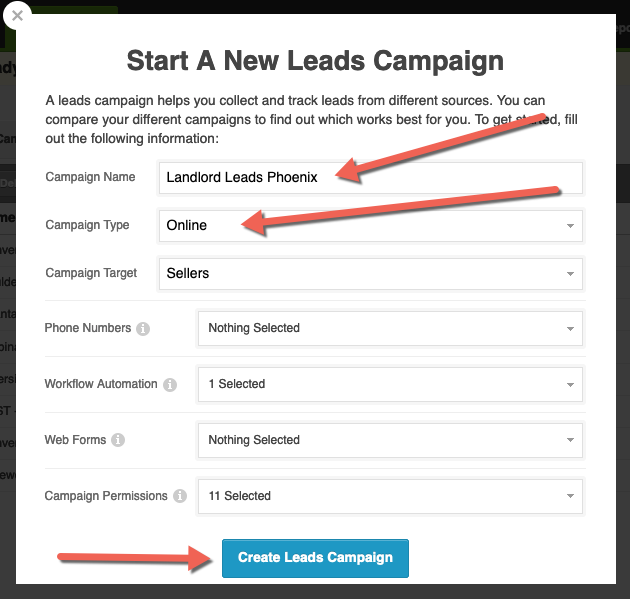 Next, go to Craigslist in the city/market where you want to pull landlord leads from and open the page. In this example, we used Phoenix.
Click on apts / housing.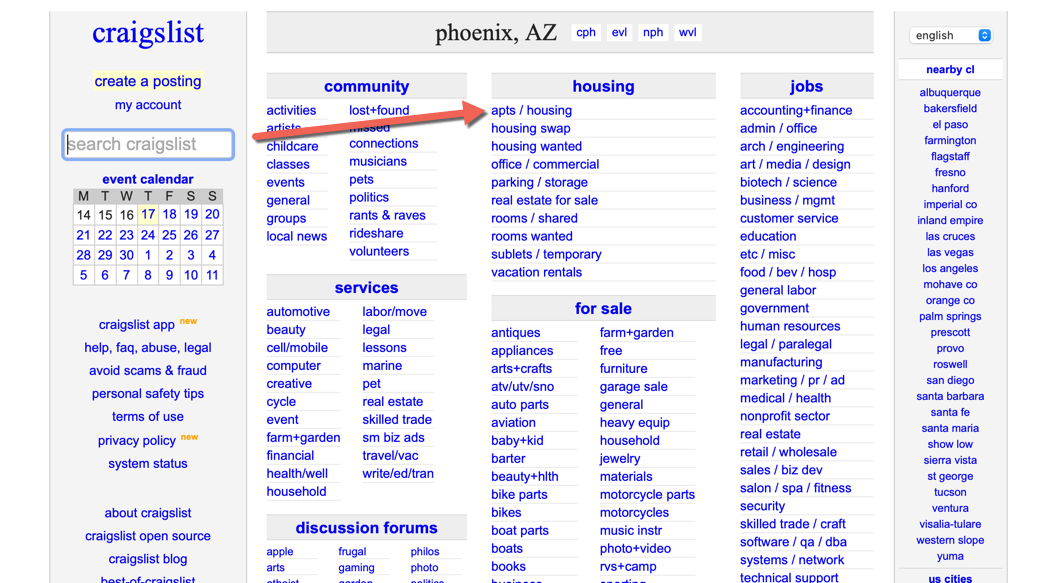 Make sure the drop down is set to Newest.

Edit your desired Housing Type selections on the left side of the screen. Rob typically clicks on "house". You can add in additional types if you want to.
You can also enter specifics on price, number of bedrooms, bathrooms and square feet on the right side of the screen as well
Click "Update Search" when finished.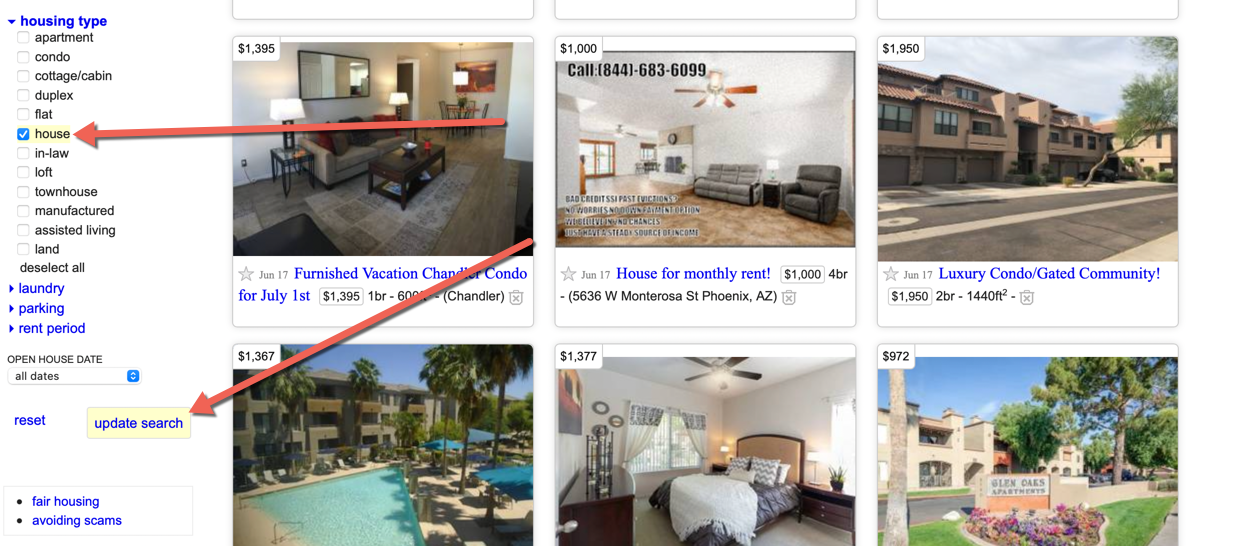 Once your search criteria have been entered and saved, click where it says "save search".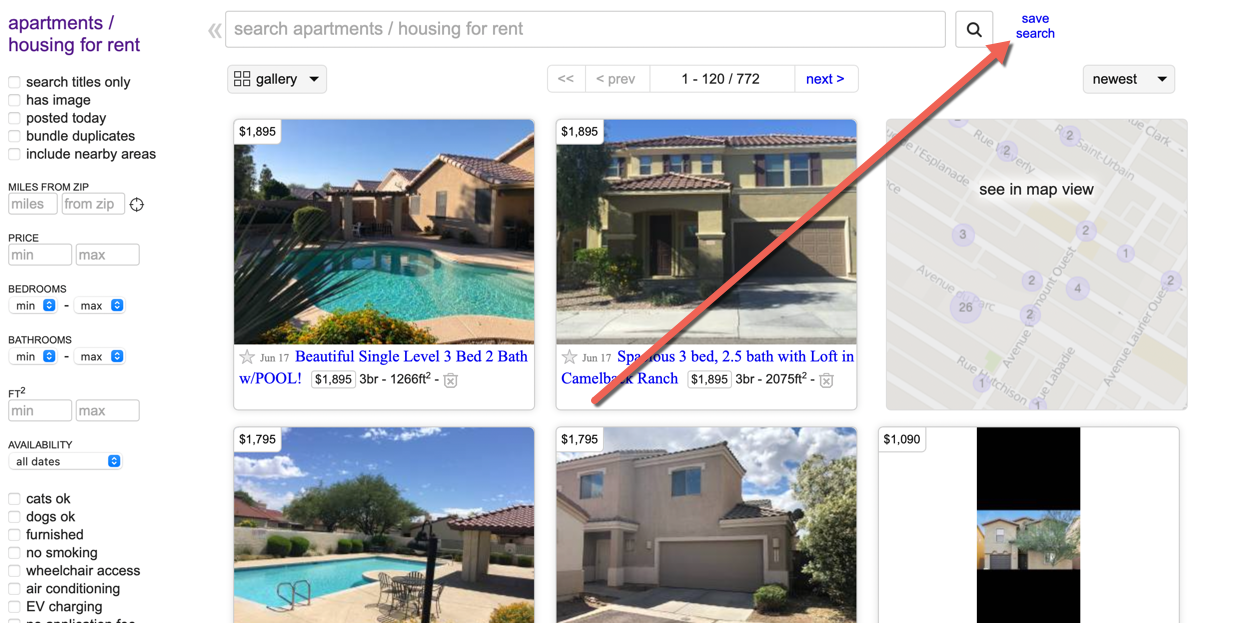 This will prompt you to create a new account with Craigslist. Enter the email address from the FreedomSoft campaign you just created in the Email field in Craigslist.
This email...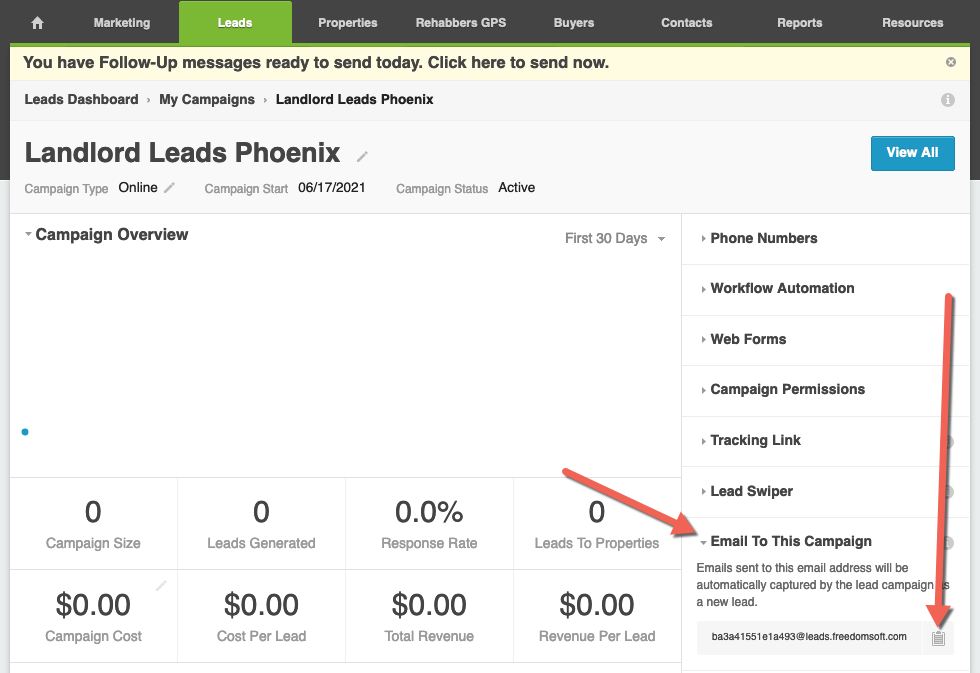 Goes here...
(click the little clipboard in FreedomSoft to copy the email and then paste it into the Craigstlist form pictured below)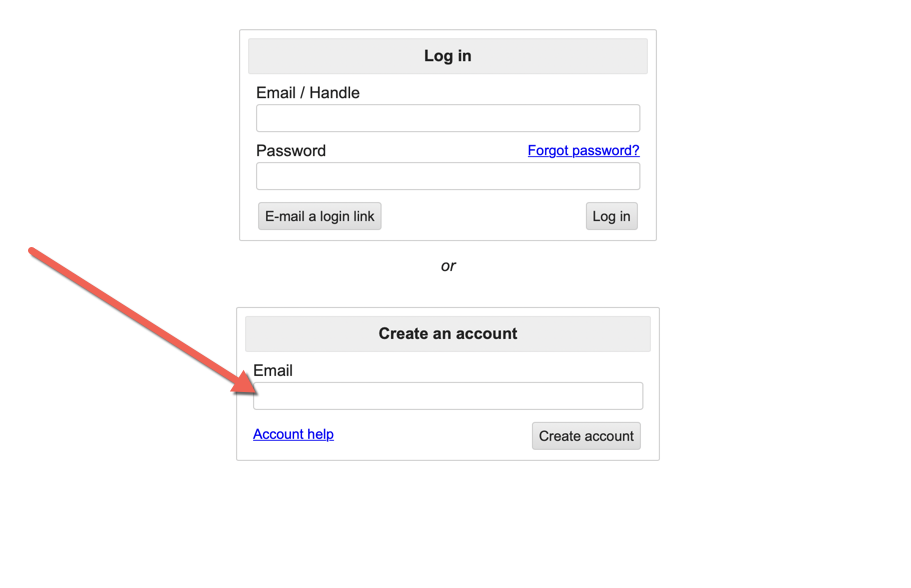 Click the Create account button and Craigslist will send a confirmation email to the email address you entered from your FreedomSoft campaign.
Go back to FreedomSoft and you'll see a new lead record in the campaign you created. Click where it says "New".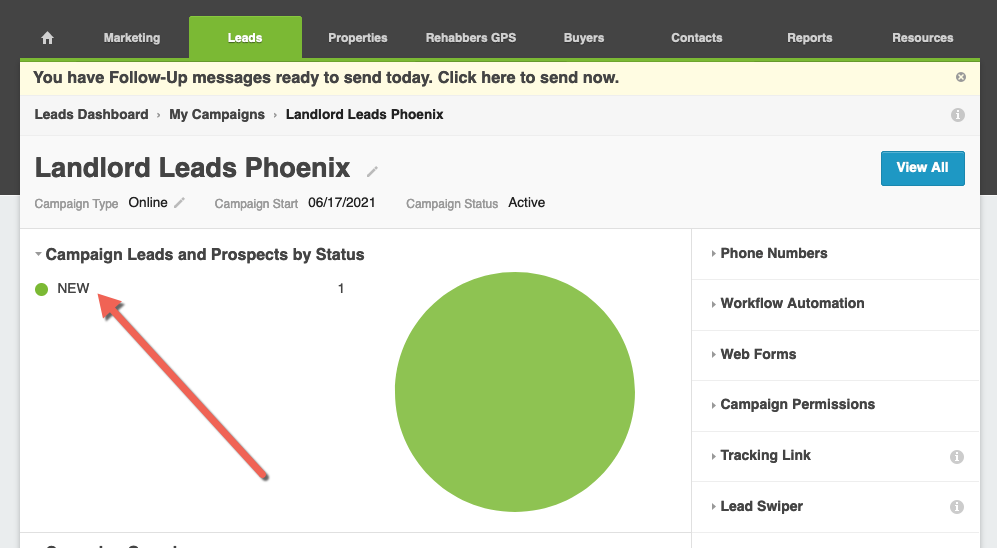 Click into the lead record.

Click the link you see pictured below.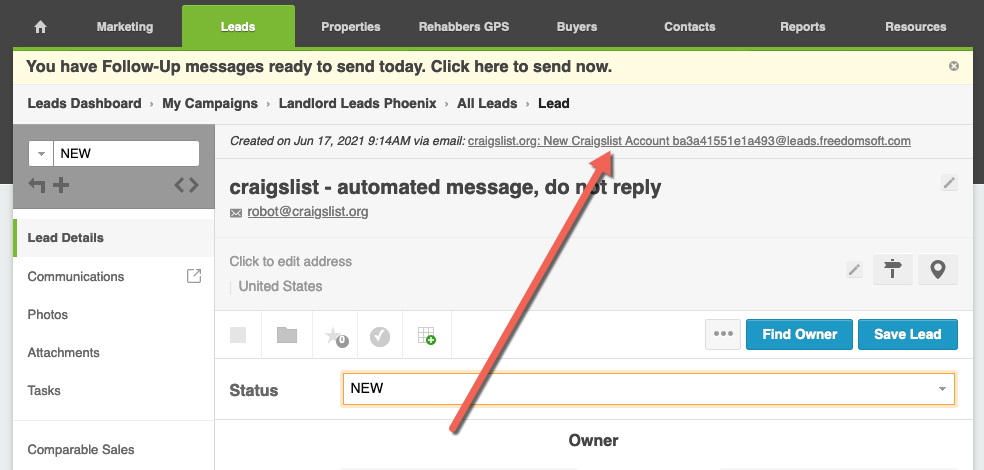 Then click the green link and your email address will be confirmed.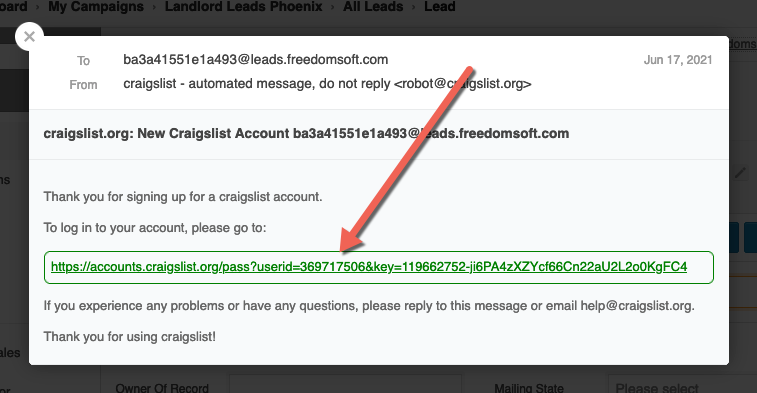 You'll be taken to a page in Craigslist where you can create your password. Enter it twice and click the Set Password button.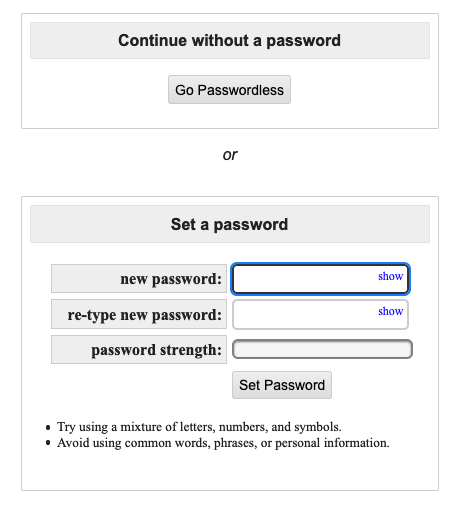 Once you make your selection on that page, you'll be taken to another Craiglist page that looks like this. Click on Continue with your saved search.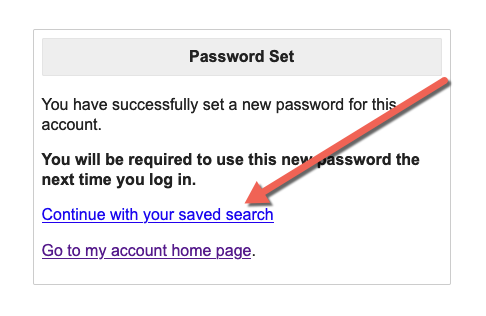 You'll be taken to this page, click Confirm.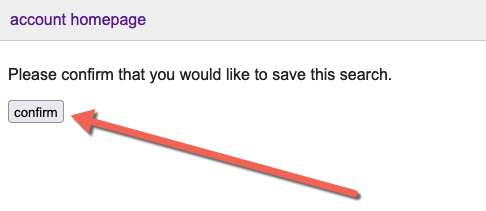 Then you have to agree to Craigslist's terms.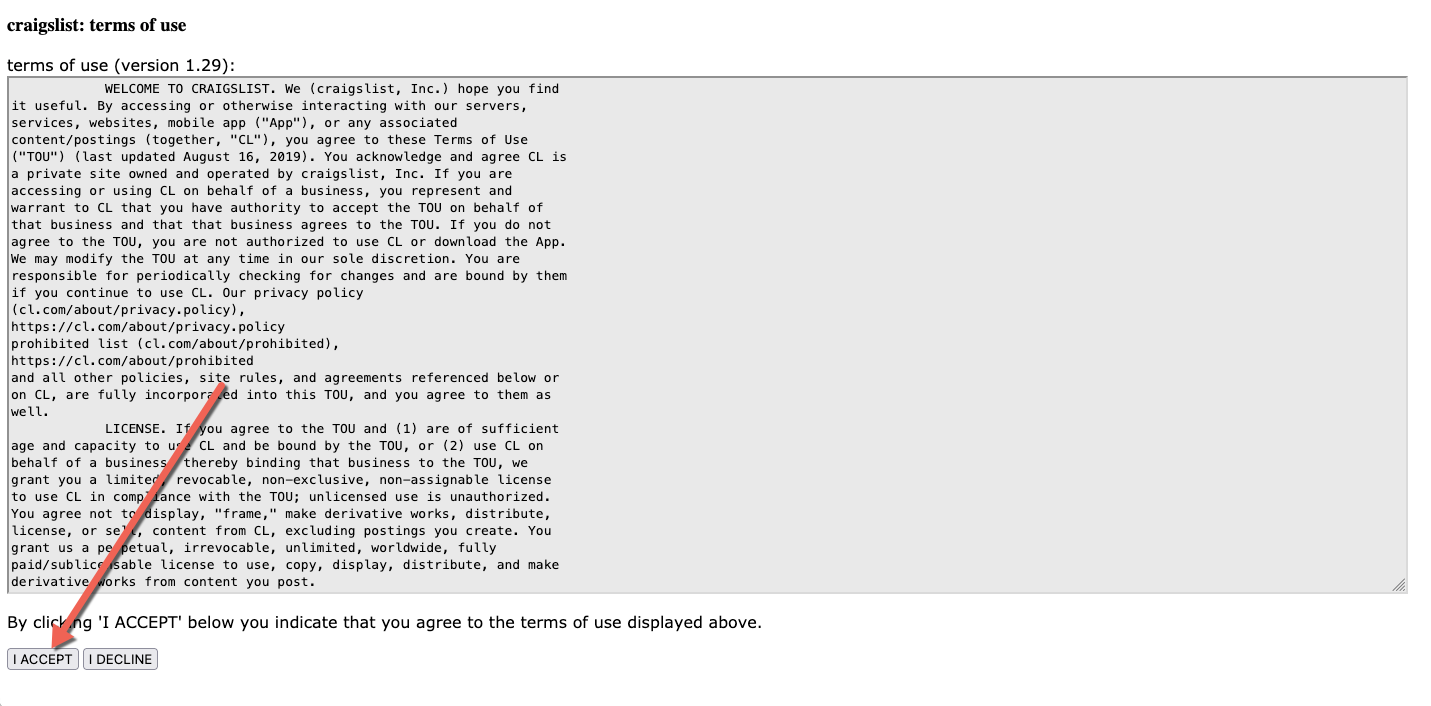 You will then be logged in to your Craigslist account. Go to the Settings tab and turn your notifications on for your saved search.

Now...the way craigslist works is every time someone posts a new rental ad in Craigslist, your FreedomSoft campaign will receive a new lead record.
When they come in, click on the link, just like you did to confirm the address during set up.

Craigslist never allows data to be scraped from their site so the way it works is they email a link back to the posting.
Click the links to see the posting and then you'll be looking for phone numbers inside the postings.
Not every ad/posting will have a phone number but many of them will. When you find one, copy and paste the number and name, if provided, back to the lead record in your FreedomSoft account.
You can do the data entry or this is a great task to hire a VA for. We like to use fiverr.com or upwork.com to find VAs to work with.
Click the little pencil icon and you'll be able to edit the lead record and save the name and number.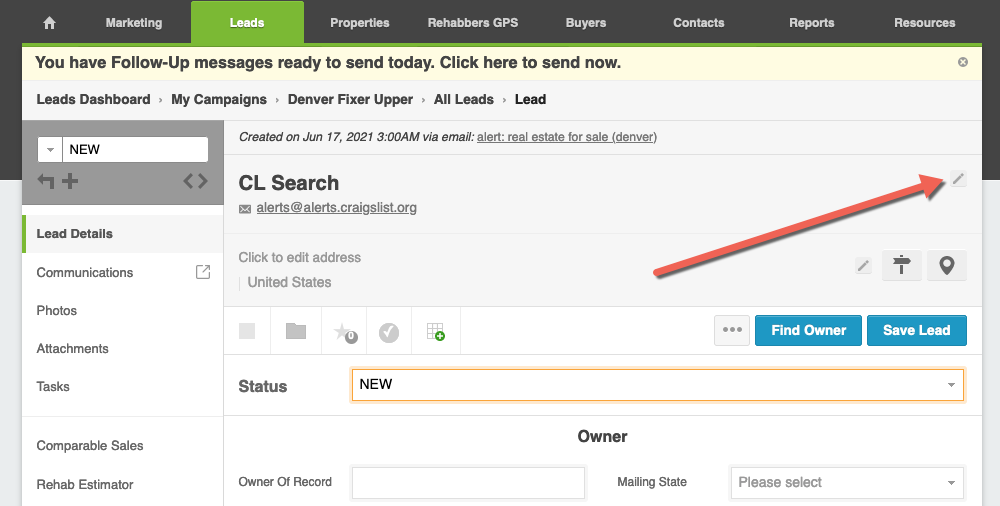 Click the little check mark to save your work when complete.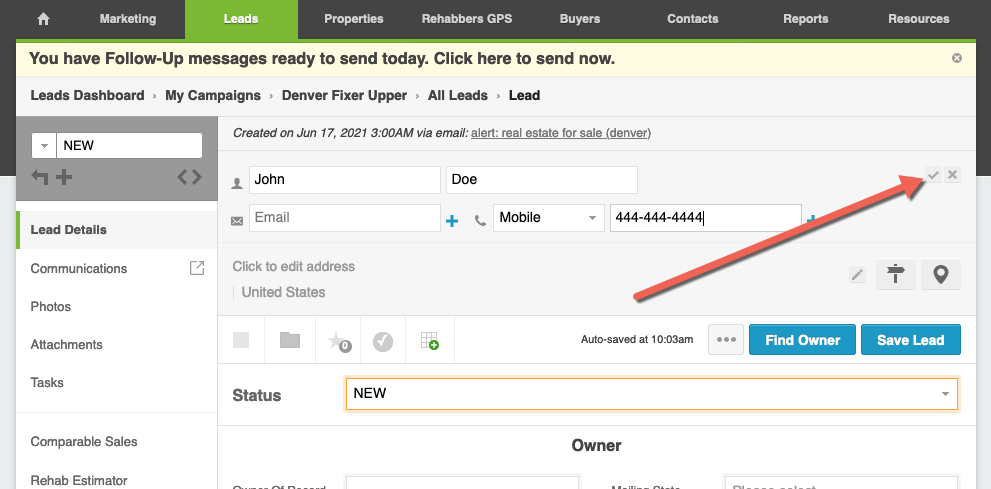 Now here's another important item to understand with Craigslist. When you set up a notification search, like you just did, Craigslist will not send you all of the current listings. They will now to start to send you a notification on all new listings that get posted around your search.
Because of that, we recommend that you manually enter any names and numbers that you can find from the existing listings. Again, this is a great task to hire a VA for.
Click the Add Lead button in the FreedomSoft campaign and you can add leads manually to the campaign.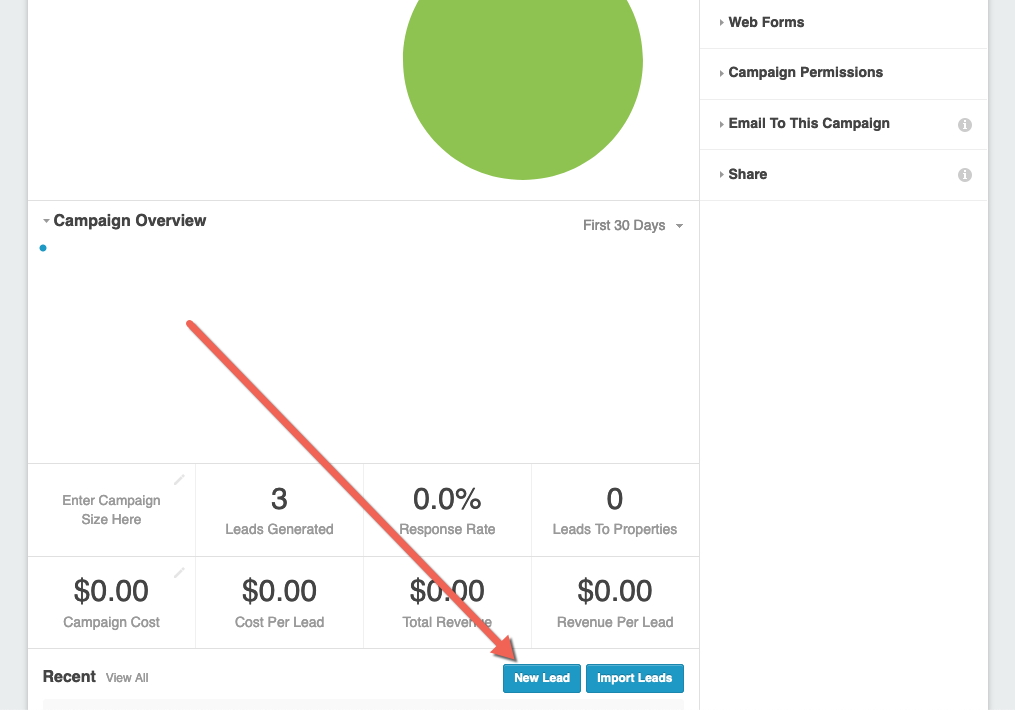 As you start to accumulate numbers, you'll be ready to send texts. Here is a tutorial on sending text broadcasts using FreedomSoft: CLICK HERE