Good news! Even though we keep the cost of Freedom$oft's advanced skip tracing (which we call Freedom$kip) down to a very reasonable price, we charge per hit or per result, rather than per search.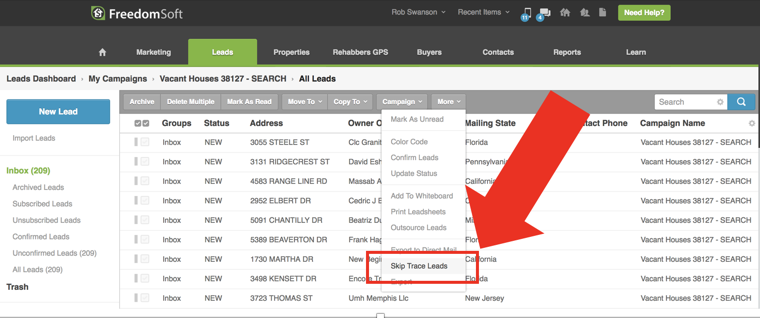 Most services that charge per result are doing so because the quality of their search data is low to start with. Our system taps into the 3 largest data providers of multiple phone and email addresses available for individual/personal records.
It's not uncommon for Freedom$kip to produce a 70% or greater match and success rate.
Freedom$kip pricing is:

$0.45 per search for 0 - 499 searches
$0.35 per search for 500 - 999 searches
$0.24 per search for 1,000+ searches
There is no minimum number of searches so you can skip trace as little as one lead at a time.
Simply purchase skip trace credits within your FreedomSoft account and use them whenever you're ready!
You'll love the results.
Try Freedom$kip today.