While FreedomSoft does not send out RVM or ringless voicemail messages, it is still very simple to capture your RVM leads inside of your FreedomSoft account.
Capturing RVM Leads:
1) Go to the "Leads" tab, click "My Pipeline" and then click the blue "New Lead Campaign" button.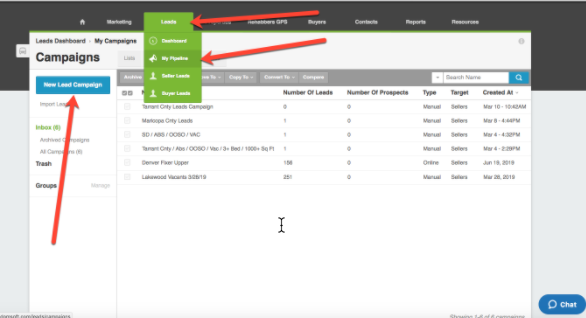 2) Fill out the form that appears
Name the Campaign.
Leave the Campaign type as "Manual"
Leave the Target as "Sellers"
Link a phone number to the campaign - this step is KEY. If you haven't set up a number in your account, CLICK HERE to learn how!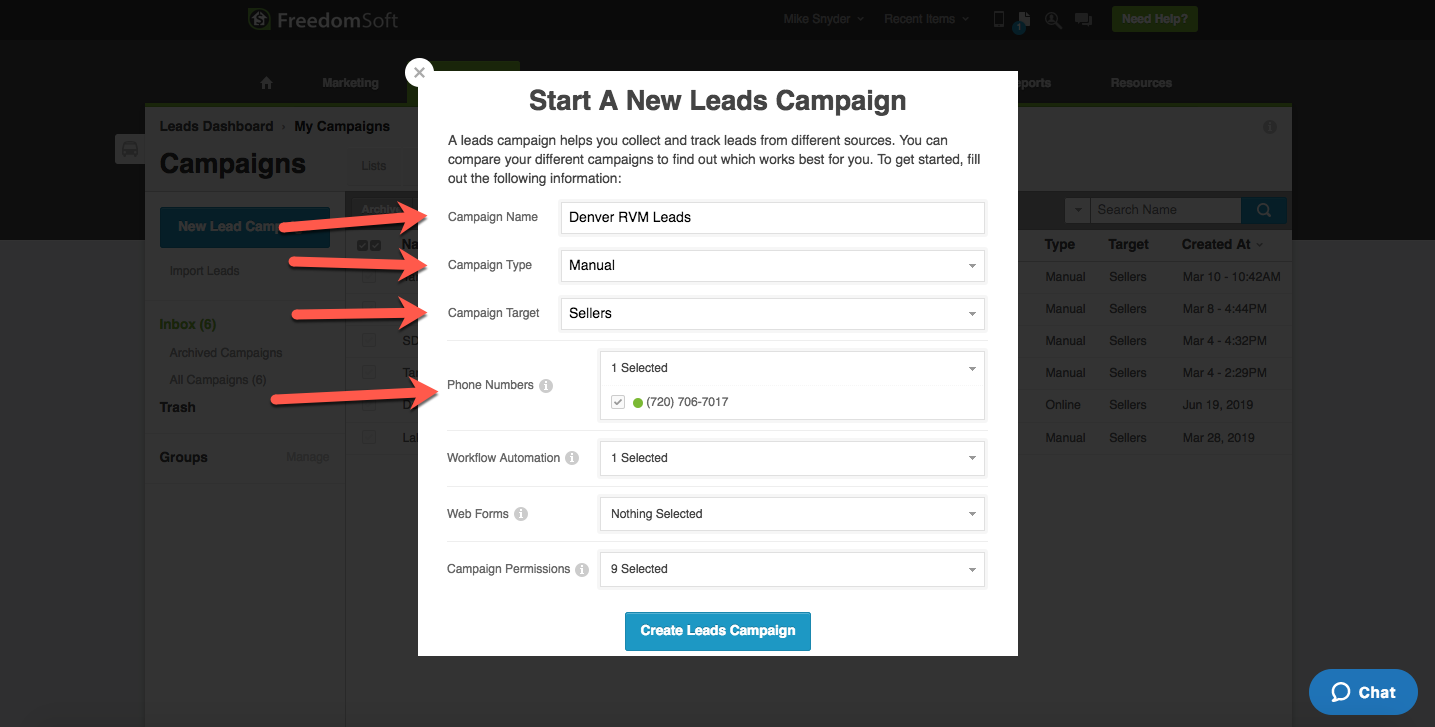 Your new campaign will be created with the phone number linked.
3) Send your RVM and use the FreedomSoft number that you linked to your new campaign as the "From" number for the RVM.
All replies to that number will be captured and organized right inside of the campaign you created.