It is possible to outsource leads right from your FreedomSoft account. This makes it possible for remote team member or VA to get involved in working your leads without having them as internal users to your account.
Outsourcing a Lead or Property:
1) When viewing a prospect, lead, or property select the "..." icon and then select "Outsource Lead"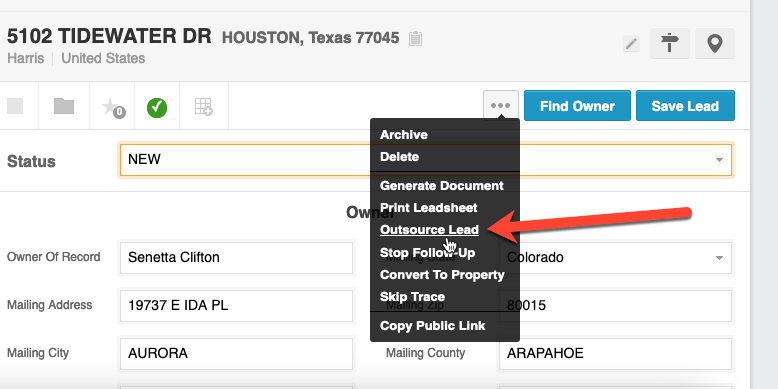 2) The next screen will queue up an email to send to whomever you are outsourcing the lead or property to.