FreedomSoft's built in Document Generator allows you to create ANY document in just minutes. Business moves fast and so you need a tool that can keep up. Once your Document Templates have been set up, FreedomSoft basically does the work for you and will fill out any document you choose with just a few clicks.
How to Generate a Document to Send:
1) If you know the recipient who is getting the document, go to their lead record in FreedomSoft, Click the orange "More Actions" button, then "Generate Document".
This method is suggested because FreedomSoft will now be able to use the information from the record to populate the merge fields you placed on the Document Template.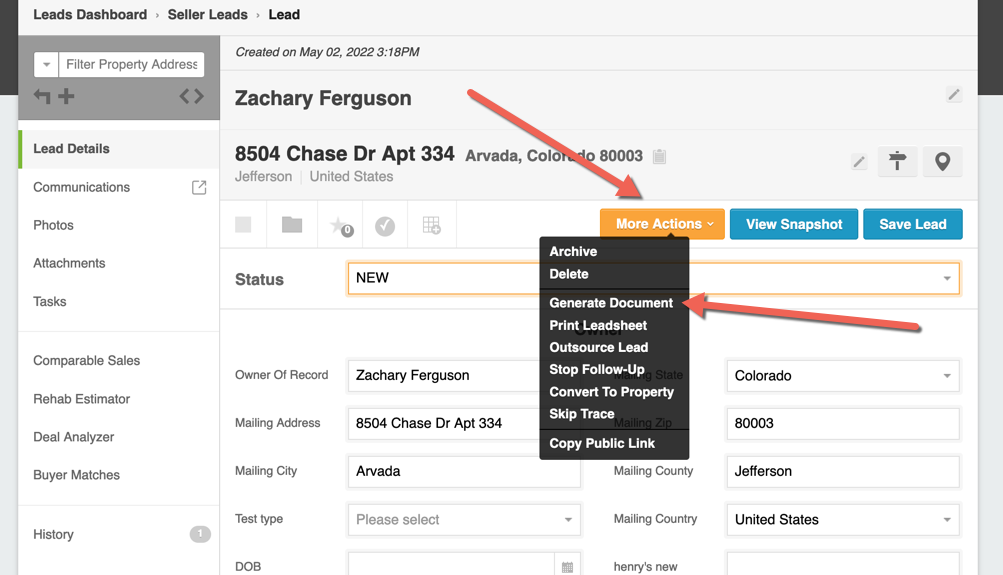 2) After clicking "Generate Document" from the lead record. Choose the "Custom Template" or "System Template" you are wanting to send, then click the next arrow icon.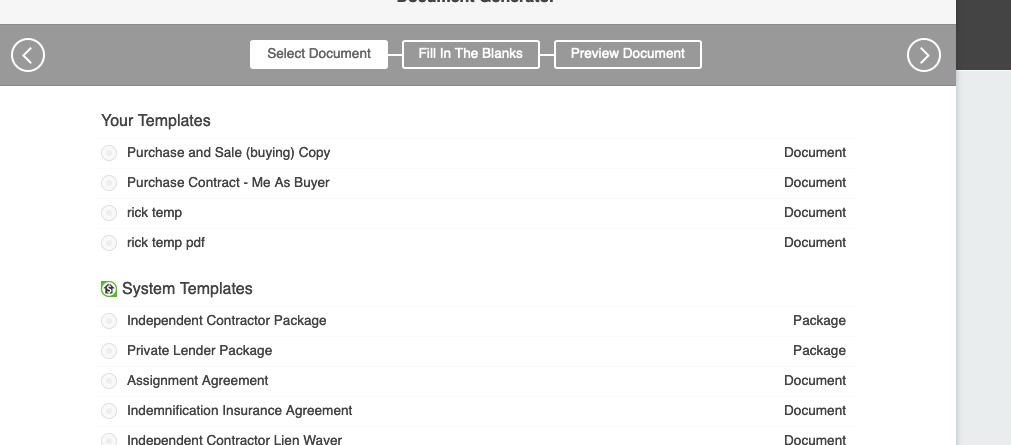 3) The next page will show you what fields FreedomSoft was able to automatically map to the document (this is directly related to the merge fields you placed on the template).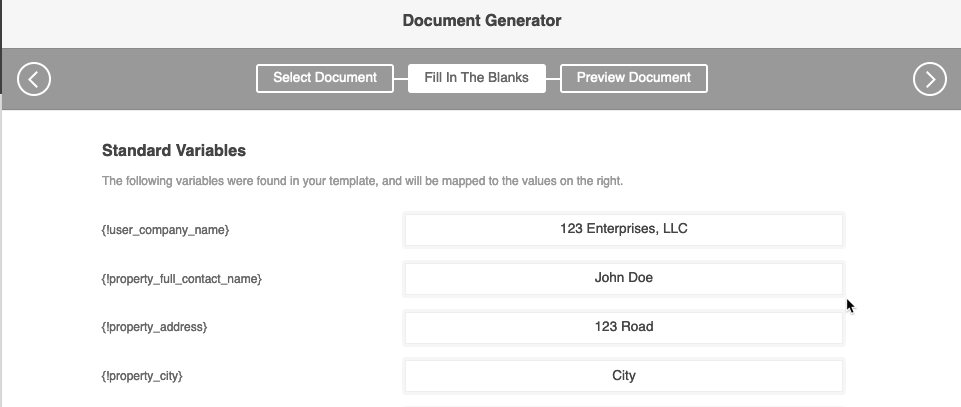 4) Preview and then select the "Complete" button in the right hand corner.
5) The next screen allows you to "View", "Email", "Fax", "Sign", or "Delete" the document. If you need to use our Digital Signing feature, click the "Sign" button.

6) You can track the progress of any documents "Out for Signing" by returning to the documents icon in the upper right hand corner of the home screen.