The Affiliate Center is your one-stop shop to market, build, and maintain your Coach account. After getting access to your FreedomSoft Coach Account, you will receive an email with your unique login credentials to the Affiliate center.
Inside the Affiliate Center, you will have access to everything shown below!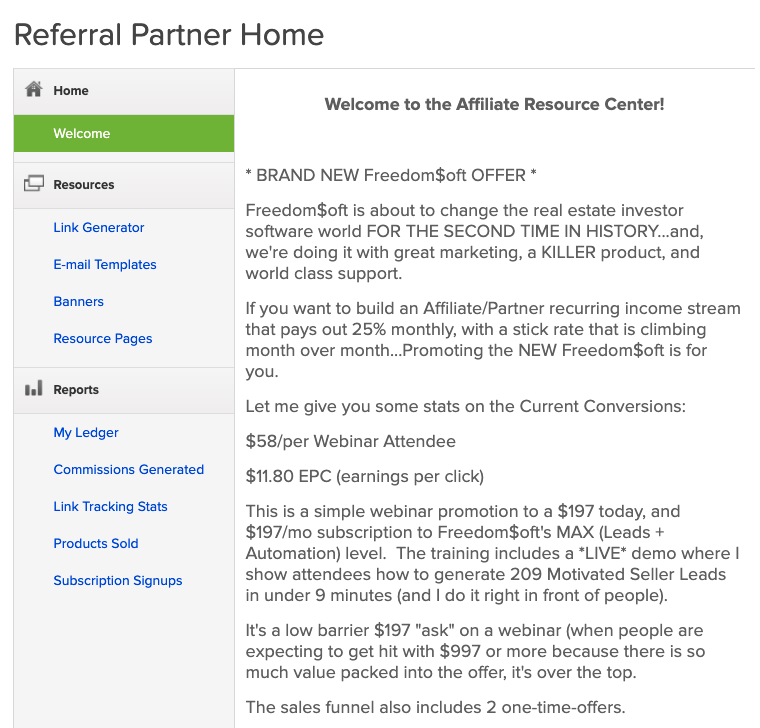 Link Generator:

Here you can find your unique affiliate tracking links. One link goes directly to your Coach Account order form and the other links to the FreedomSoft Sales Funnel. Note: Make sure you copy the tracking link URL, not the website.

The link to your Coach Account order form page is best suited for you if you are promoting FreedomSoft and your "Signature Edition" Coach Account on your own.

The link to FreedomSoft's sales funnel is helpful for those of you who want extra support promoting FreedomSoft.

You will receive commissions from those who purchase FreedomSoft through either link—the tracking link that goes directly to the order form OR the tracking link that points students to the FreedomSoft sales funnel.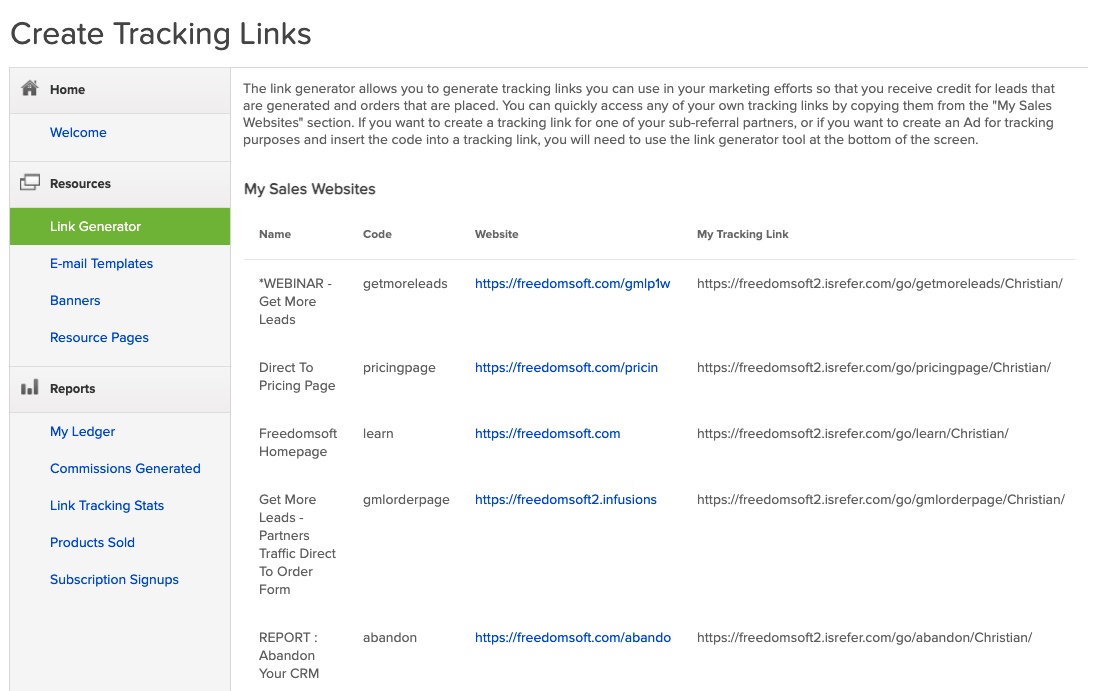 Email Templates:

When you are ready to send email marketing to your database or your students, we have provided a series of emails that you can use to promote FreedomSoft:

https://freedomsoft.com/email-swipes

Reports:

View your Ledger, Commissions Generated, Link Performance, and Products Sold/Subscription Signups