This tutorial will show you the simple steps to adding a logo to any of your FreedomSoft websites.
(Note that you must already have the logo created to follow these steps and saved to your computer.)
1) Go to your Websites page in Settings and then click the little pencil icon to edit one of your sites.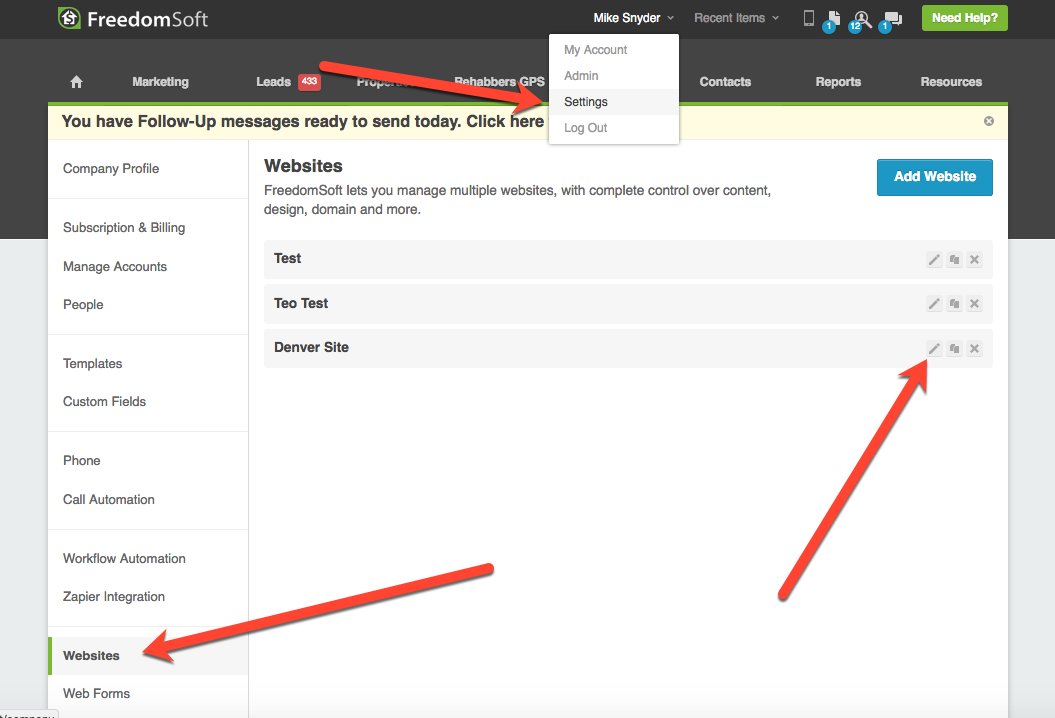 2) On the next screen where you'll be seeing all of the pages for that site, click into the Home page although any page will do.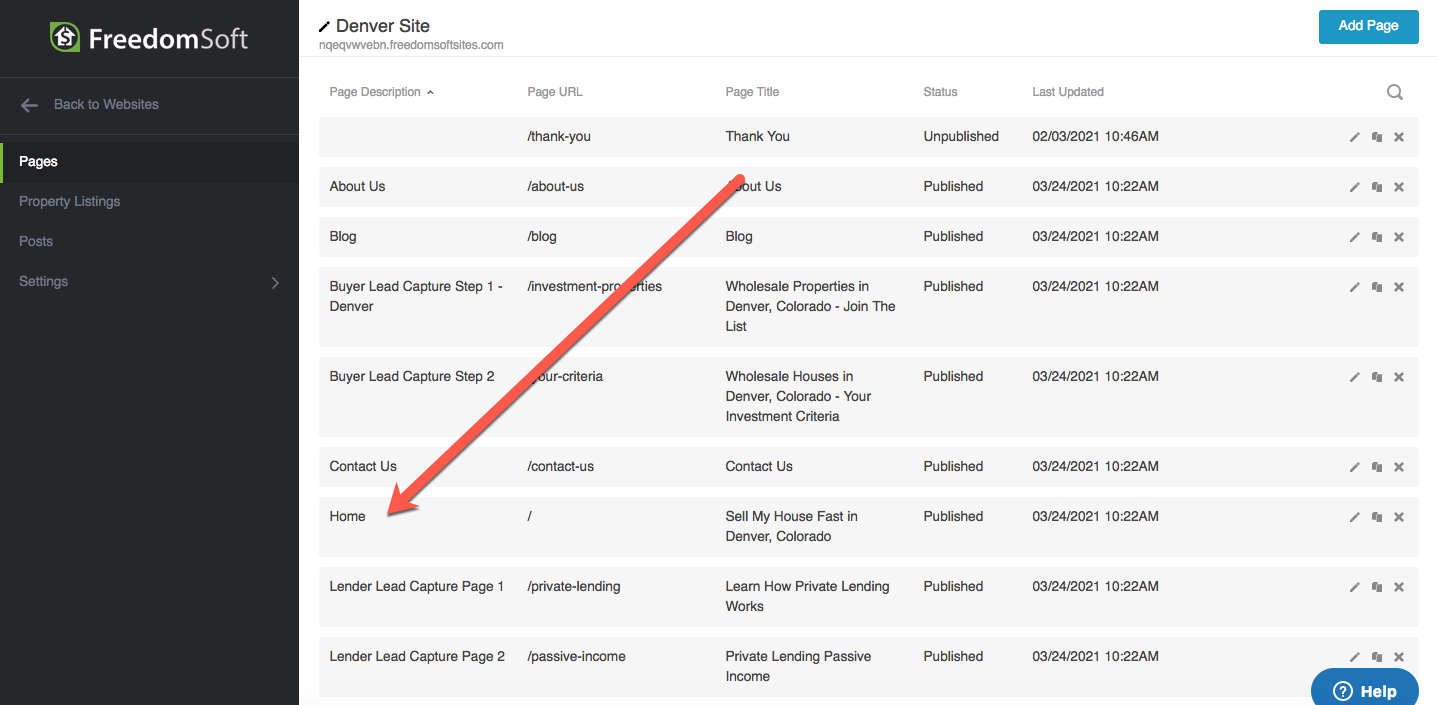 3) Click where it says Your Logo Here at the top of the screen and then click the drop down on the left side of the screen.

4) In the pop up window that appears, click the large, white icon to select the image from your computer and add it. Once added, click the blue Use This Image button and the image will be added to your website.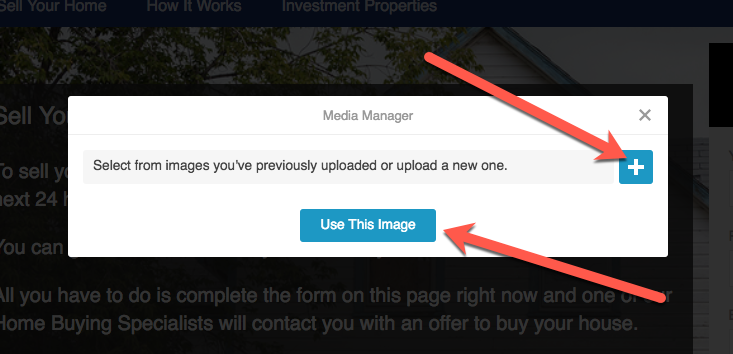 5) Once the logo has been added, you can adjust the Size and Padding by clicking and dragging the little circle on the left side of the screen.
- Size is for the size of the logo.
- Padding is to adjust the amount of space around the logo.
- Get it to where you want and click the blue Update Page button.