The last piece of FreedomSoft's Pipeline is "Workspaces". These are private work areas for each member of your team. Each space allows specific leads to be distributed to a user of your choice. For example, the account owner can edit permissions on each workspace so it is only accessible by one team member.
By doing this, you know specifically who's working what leads, and you can track individual KPI and closing performance of each team member.

Workspaces allow you to give each team member a private "Workspace" phone number by linking a FreedomSoft Phone Number to each WORKSPACE.

That workspace number will be used to communicate with all the Leads that get distributed into the workspace.
As an account owner, tracking has never been easier.
Navigate to your Workspaces:
1) From the home page, select "My Pipeline" under the Leads tab.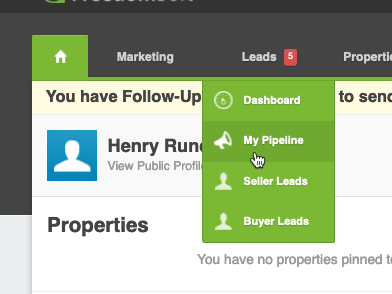 2) Select "Workspaces" to view all campaigns.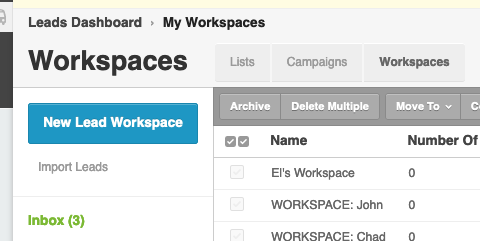 From here you can also:
Create a "New Lead Workspace"