FreedomSoft tracks the performance of how well your numbers are doing when sending out SMS Broadcasts. FreedomSoft uses color coding to dictate the deliverability rate on any given phone number. We break it down into three statuses:
Good (green)
Ok (yellow)
Poor (red)
Knowing the status of a number allows you to optimize the performance of your outbound marketing campaigns. This feature, along with Spin Text, multiple numbers on a campaign, and daily texting limits per number are key things FreedomSoft does to combat your text messages being flagged and not delivered.
Below are the places in FreedomSoft that show the status of a number(s):
1) When viewing an SMS Broadcast, you will see the Deliverability Stats in the top right hand corner. This area will show the overall color of the broadcast and if you click "Stats by Number", you can see how each number is doing in the broadcast.

2) When viewing or assigning phone numbers on the campaign page, you will see that each number assigned to the campaign (or available to be assigned) will show its color status.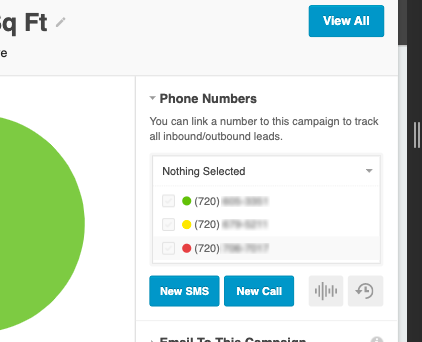 3) When viewing the phone settings area, you will see the current status of each number.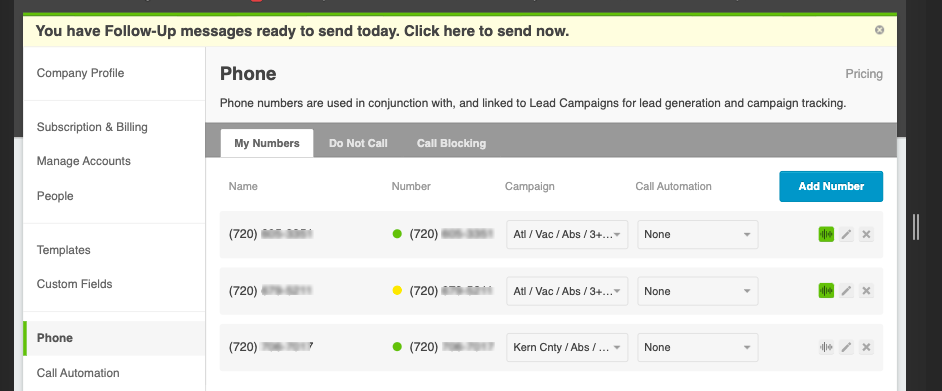 What if one of my numbers has poor deliverability (red)?
If a phone number is red, due to poor delivery rate, it can still:
Receive inbound SMS messages
Receive inbound phone calls
Send one-off SMS messages
Make one-off outbound phone calls
Be assigned to a lead campaign
Be removed from a lead campaign
If a phone number is red, due to poor delivery rate, it cannot:
Send SMS messages from an SMS broadcast
Send SMS messages from the SMS Follow-Up area

Want to watch this in action? Watch this video!