The Subscription & Billing page displays the following information:
Your current subscription tier

Available Lead Finder & Skip Trace credits

Billing history

Credit card(s) on file
Navigating to the Subscription & Billing Page:
1) Hover over your name in the top right of any screen.

2) Click "Settings."
3) Select "Subscription & Billing" in the left pane.

4) To add Skip Trace Credits, click the "+" button.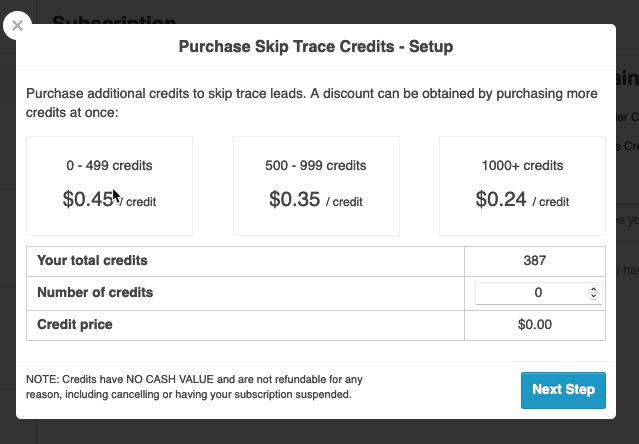 5) To download your invoice history, click the "Download Billing History" button.
6) To view/add/edit a card on file, click the pencil icon.