Zapier is a tool that allows you to connect two separate softwares using Triggers and Actions.
A Trigger is an event that initiates an Action. A trigger and action together make up what's called a Zap.
Here is an example of a Zap that a FreedomSoft user might create: When a new lead is created (trigger), send the info for that lead into a campaign (action).
See below for a screenshot of the current FreedomSoft-associated Triggers to choose from: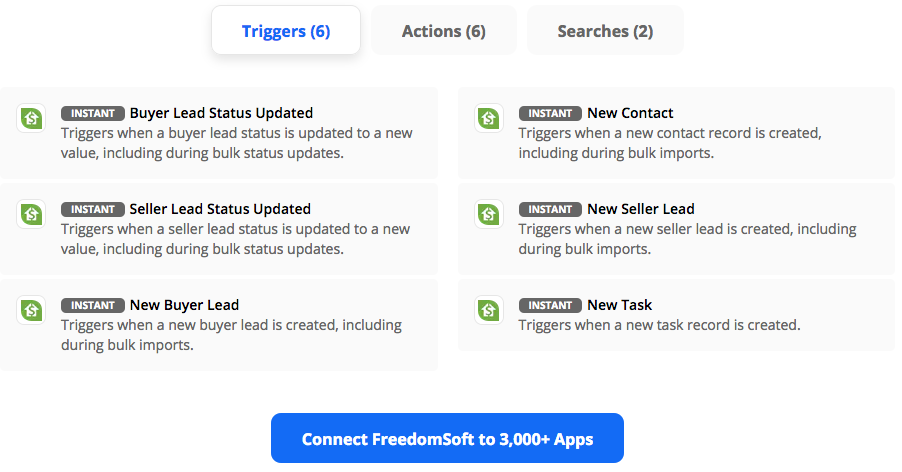 And here is a screenshot of the current FreedomSoft-associated Actions to choose from: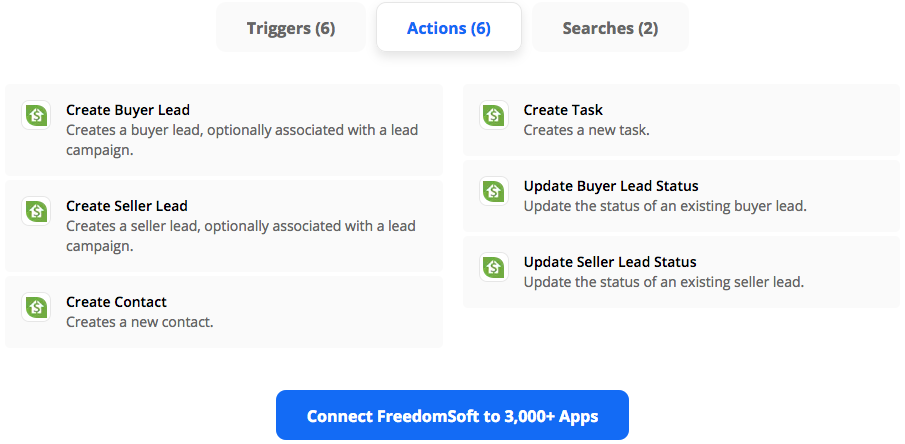 How to Create a New Zap
To create a new Zap, log in to Zapier and click Zaps on the left side of the screen. (Note - you'll need to set up an account with Zapier if you do not already have one in place.)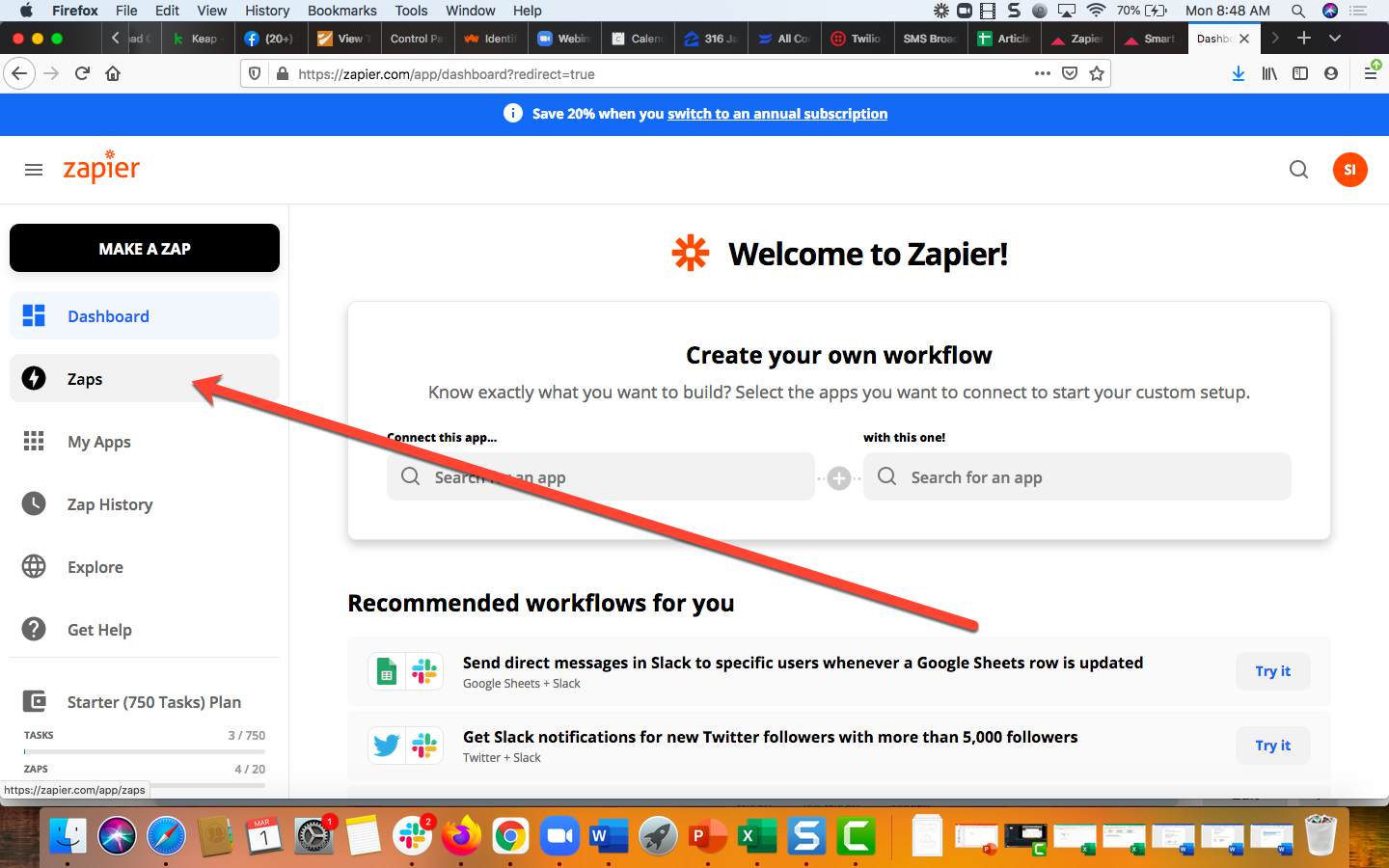 Then click the "Create Zap" button.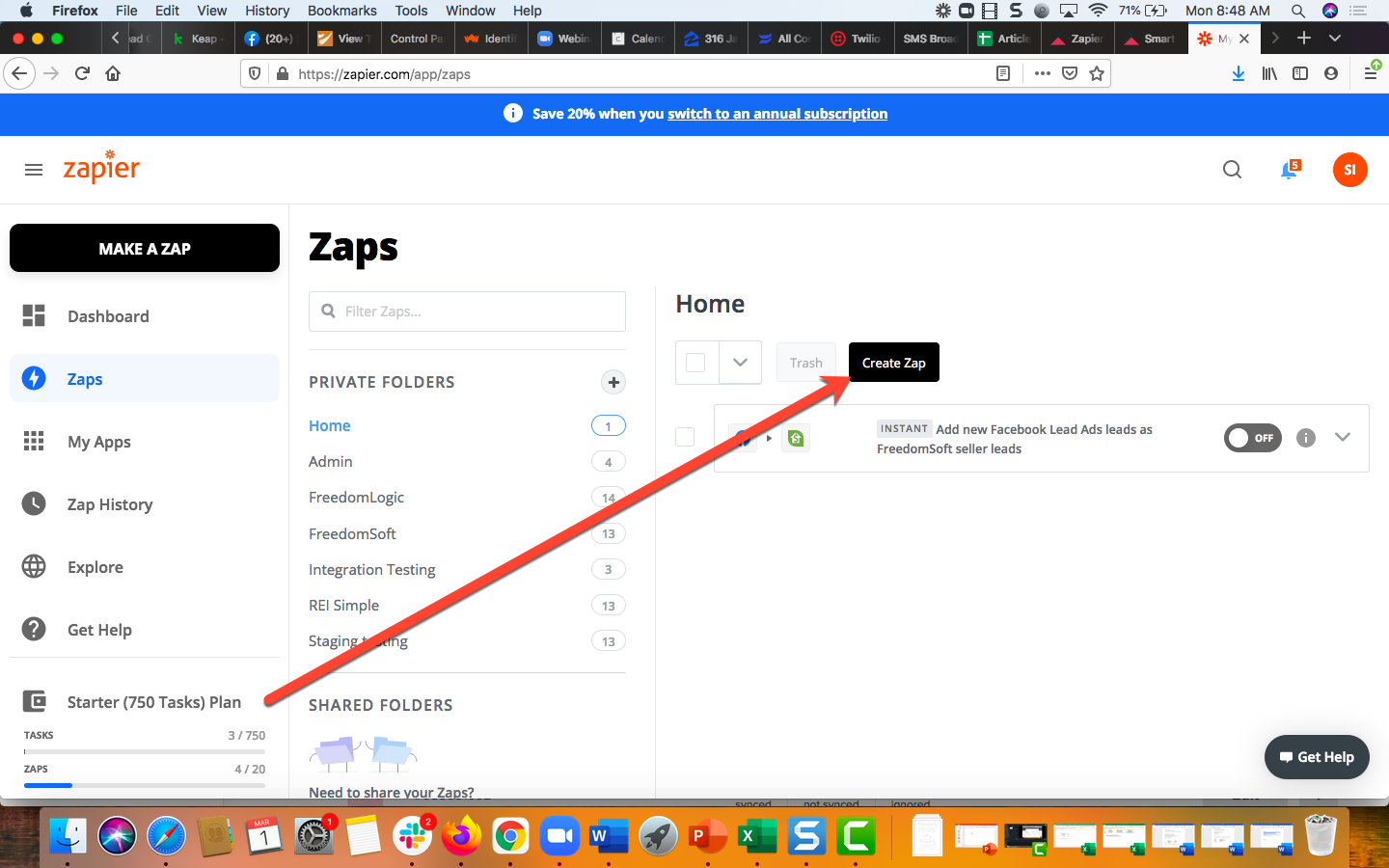 From there, proceed to set up the trigger and action for the Zap you desire and be sure to save when finished.
**Please refer to Zapier's support resources for specific questions that you may have regarding setting up and using Zapier.