Zapier is a tool that allows you to connect 2 separate pieces of software using Triggers and Actions.
The Trigger is what tells the action to happen.
Example: When a new lead is created (trigger), send the info for that lead into a campaign (action).
Here is a screen shot of the current Triggers.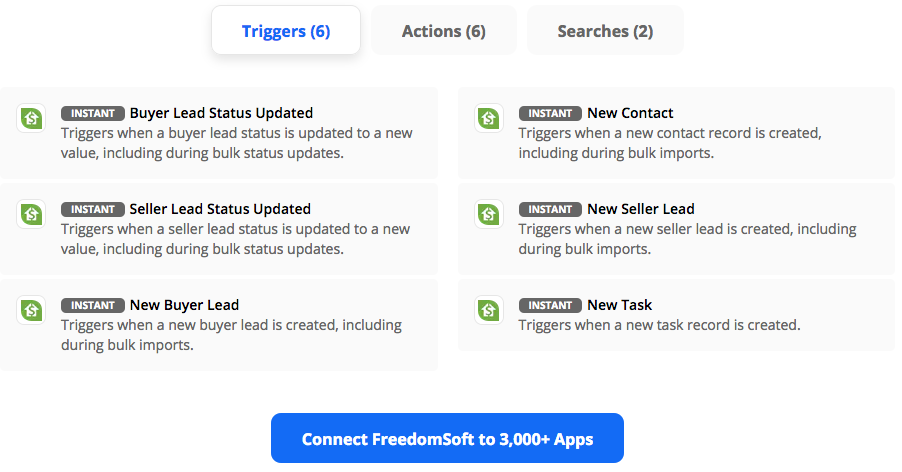 And here is a screen shot of the current Actions.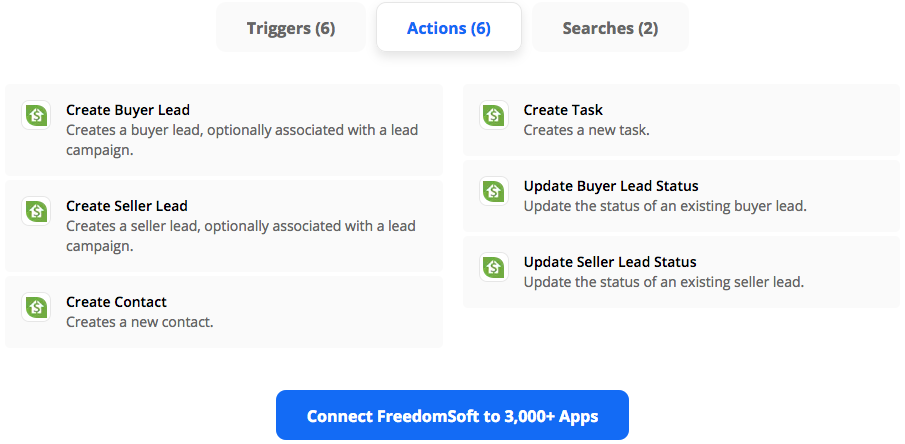 To create a new Zap, log into Zapier and click Zaps on the left side of the screen. (Note - you'll need to set up an account with Zapier if you don't have one in place. )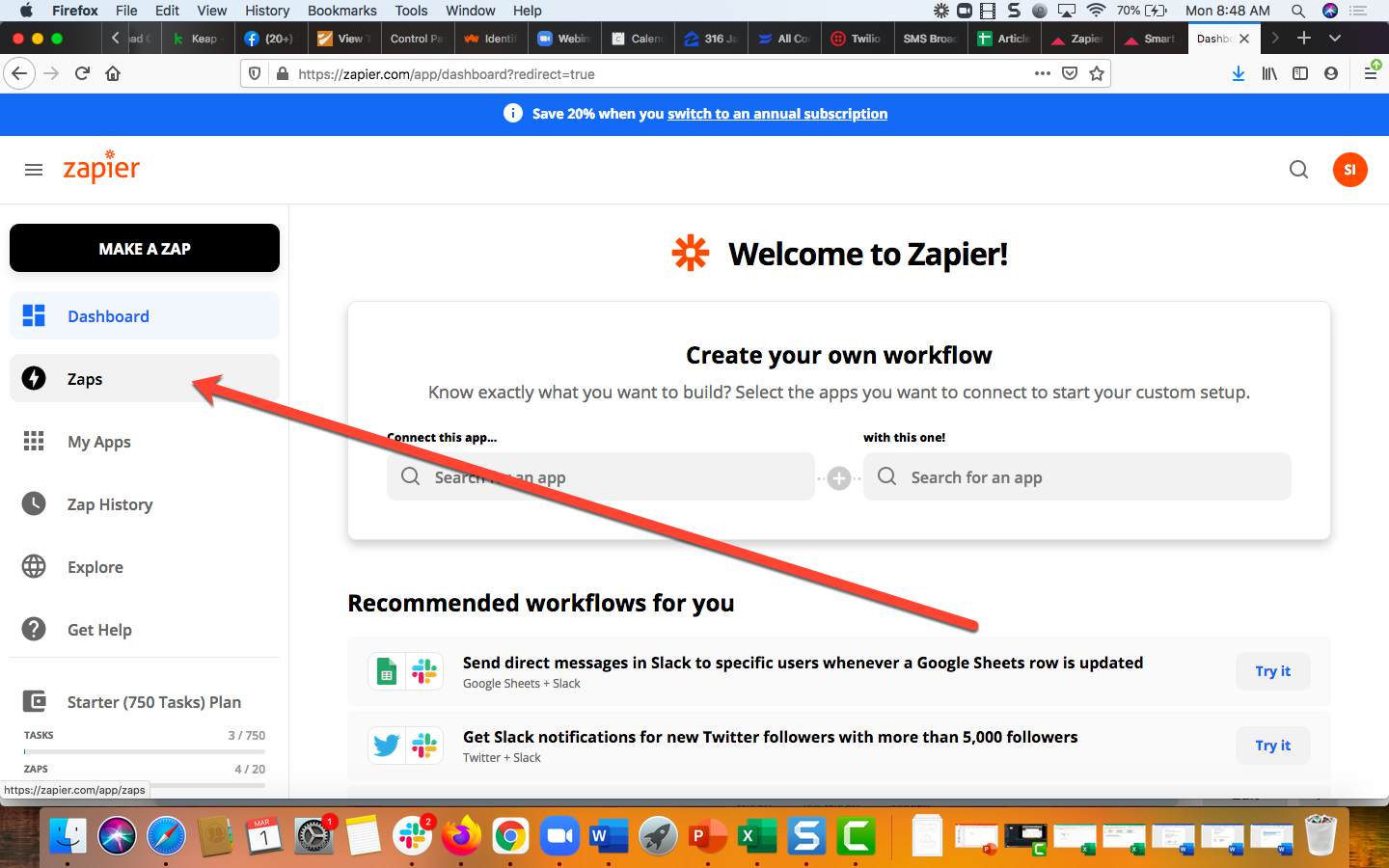 Then click the Create Zap button.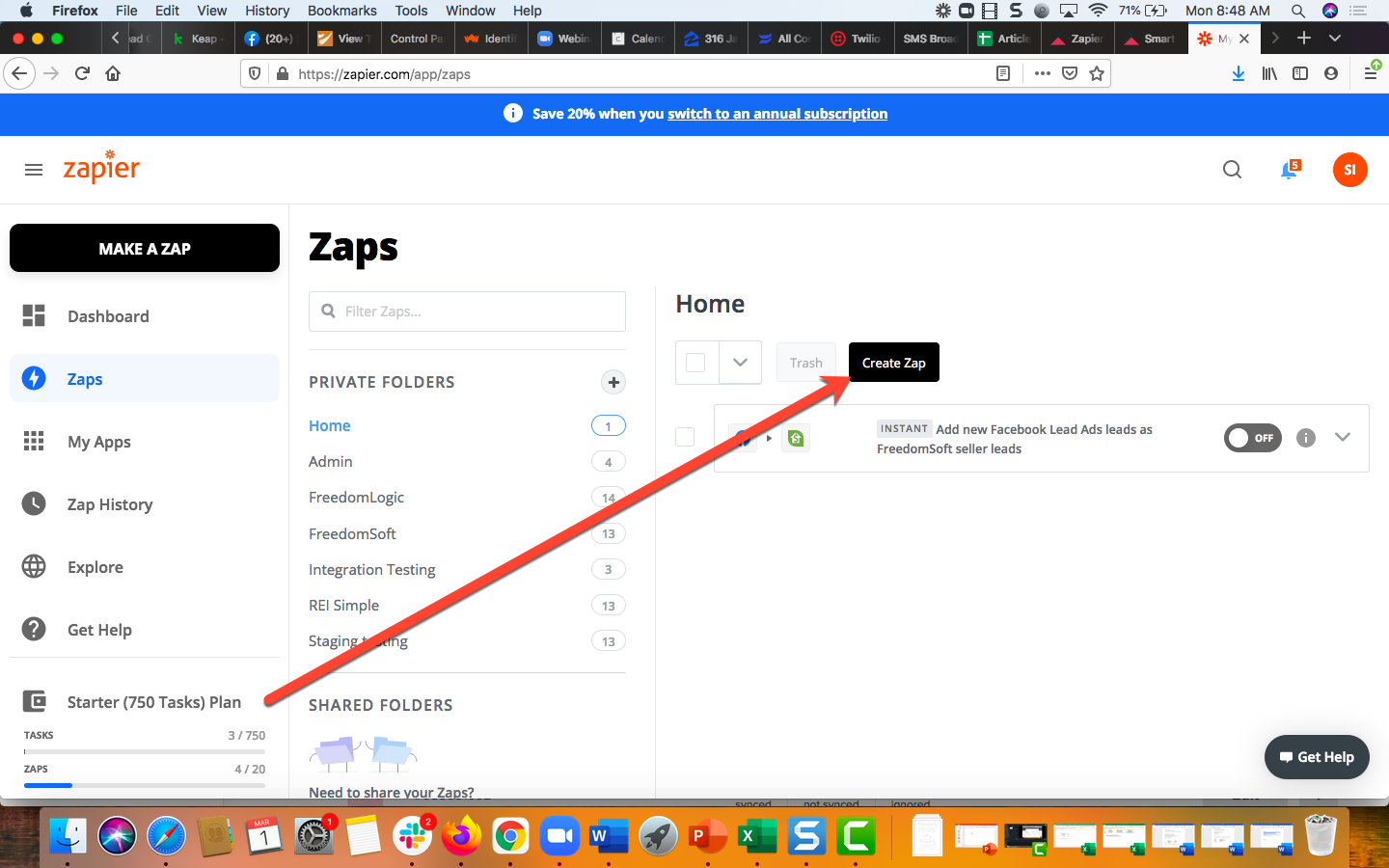 You will then proceed to set up the trigger and actions for the Zap you desire.
Please refer to Zapier's support videos for specifics on how to create zaps as there are too many possibilities for us here at FreedomSoft to create "how to" videos. Last we checked, Zapier connects to more then 2,000 different applications.
Save your Zap when finished and the automation should be in place.